Thank you Analee for tagging me and sorry it took me so long! (it was back in July…JULY. I'm so sorry!). Go check out her blog!
How long have you been a blogger?
Little over a year now! I started on June 30th 2014.
At what point do you think you will stop?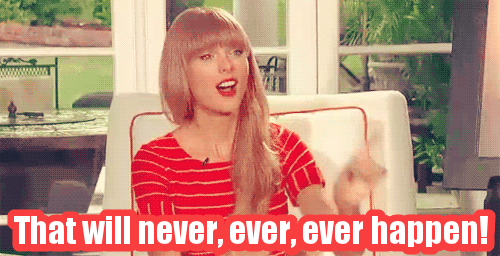 But in all seriousness, I really hope that will never happen. Even if I get really busy I hope that I'll be able to blog at least once in a while. ONLY DEATH WILL DO ME AND THIS BLOG APART
What is the best thing?
Meeting all these lovely people and making so many friends. There's no doubt in my mind that that is the BESTEST thing ever.
What is the worst thing? What do you do to make it okay?
I'm not sure, honestly. Blogging is supposed to be fun, and whenever I feel pressured to post, I take a deep breath and remind myself that if I don't post that day it won't be the end of the world.
How long does it take you to create/find pictures to use?
Oh this really depends on what kind of post it is! When I need to take new photos it can take a while before I'm finally satisfied and then I still have to edit them. Honestly, I have no idea! It takes a while though.
Who is your book crush?
WHY IS THIS QUESTION IN SINGULAR. Analee posted a long (and brilliant) list, but I'm lazy and I'll just pick a few in no particular order: Percy Jackson, William Herondale, Dorian Havilliard, Etienne St. Clair and Cricket Bell.
What author would you like to have on your blog?
J.K. Rowling without a doubt. But I'd also love Rick Riordan, Cassandra Clare, Rainbow Rowell and SO MANY OTHERS. Why do I have to chooooose
What do you wear when you write your blog posts?
Usually I'm in my pyjamas or an animal onesie (I have a pug, pig, donkey, sheep and two bunnies). I always put on my pyjamas when I get home from school and on my off days I usually wear those onesies during the colder days haha. Of course I don't wear them during the summer, since they're too warm. I just put on a T-shirt or tanktop and comfortable shorts.
How long does it take you to prepare?
Depends on what kind of post it is! Usually I just start up a post and start typing. If I have to look something up or take pictures I do so while working on the post or when I'm done typing.
How do you feel about the book blogger community/culture?
I LOVE IT WE'RE ONE BIG HAPPY FAMILY EVEN THOUGH I STILL DON'T KNOW EVERYONE YET *VIRTUAL GROUP HUG*
What do you think one should do to get a successful blog?
Have fun, be yourself, be friendly, comment on other blogs and reply to comments on your own… Just be part of the community and share the love!
Who do you tag?
Yvo from It's All About Books
Nikki and Amy from Every Book You Need to Read and More
Syc from The Lit Mermaid
Cátia from The Girl Who Read To Much
Lia from Bookland
Don't feel obligated to do this!