Thank you Evi for tagging me! This tag looks like a lot of fun (QUIZZES) so of course I had to do this!
What is the meaning of your name?
'Michelle' can apparently either mean 'gift from God' or 'who is like God'. Start worshipping me mortals.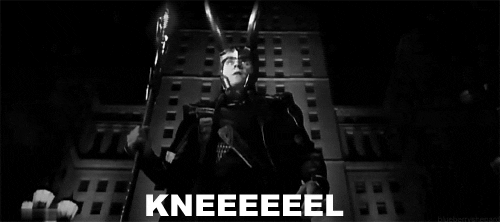 Just kidding. Or am I?
What is your Myers Briggs personality type?

I'm an INFJ! Apparently us INFJs make up less than one percent of the population. So I'm a legendary Pokémon.
According to the 16personalities website: 
As Diplomats (NF), they have an inborn sense of idealism and morality, but what sets them apart is the accompanying Judging (J) trait – INFJs are not idle dreamers, but people capable of taking concrete steps to realize their goals and make a lasting positive impact.
There's a whole lot more, but I won't bore you guys with that! It's all very accurate though.
Some famous INFJs are Martin Luther King, Nelson Mandela, Mother Teresa, Nicole Kidman (we're also the same zodiac sign… Coincidence?) and Goethe. Sadly I'm not really familiar with any of the fictional INFJs according to 16personalities, but according to the rest of the internet Remus Lupin is an INFJ, so that makes me very happy.
What is your zodiac sign?
I'm a gemini! Also fun fact: I share my birthday with Jason Isaacs
What Hogwarts house would you be in?
Hufflepuff!
If I hadn't gotten Hufflepuff I would've had some sort of existential crisis. I would no longer be The Writing Hufflepuff
Hufflepuff – 18
Ravenclaw – 13
Gryffindor – 9
Slytherin – 6
What are your learning styles?
So I took the test and honestly, I don't think any of the answers I could choose from really applied to me? So I'm just going to skip this one haha.
Are you more of a left-brain or a right brain kind of person?
Right! There isn't that much difference between the percentages though, which makes sense since I'm a pretty rational person.
What is your blood type?
I should probably know this, but I don't. But just like Evi's it's red like the blood of angry men ;) (if the blood of angry men is red, what colour is the blood of happy men?)
What career are you meant to be in?
Fingers crossed that one day this will be reality!
Which divergent fraction do you belong in?
Apparently I belong in Erudite. Um, can anyone remind me what that one stood for? I'm not really a Divergent fan and read the first book years ago. Why doesn't the quiz explain what it is 😂
What is your birth order?
I have an older half-brother, so I'm the youngest. According to parents.com last borns are:
Fun-loving –> yes
Uncomplicated –> uh no?
Manipulative –> gee thanks
Outgoing –> uh if I'm comfortable around you, sure!
Attention-seeker –> nope nope nope get that spotlight away from me please
Self-centered –> N.O.
My half-brother didn't live with us when we were younger (he stayed with us every other weekend) and now he's off on his own of course, so maybe I'm more like an only child?
Mature for their age –> yes, always have been
Perfectionists –> yes
Conscientious –> yes
Diligent –> yes
Leaders –> not really
So that one is more accurate!
Alright, tagging time!
I tag:
Don't feel obligated to do this of course!
What is your Myers Briggs type? And what does your name mean? Do you outrank me? Oh and most importantly: what is your Hogwarts House?