Um so what happened to February?? What happened to my first year of journalism because I'm almost halfway through my third term, which means that I'm almost about to start my fourth and last one?? What?? It feels like only yesterday that I was studying for my final exams in secondary school and you're seriously telling me that I've almost finished my first year of college?
I finished rereading Cinder and started rereading Scarlet, which I just finished rereading today. On to Cress!
I cried at the first shot of Crystal Reed in the flashback episode. She was amazing and badass like always (though all the French accents…*face palm*). I do have some problems with the episode though, but oh well. Two episodes left!! How are they going to solve everything?! I swear they put waaay too many storylines into one season.
POKEMON SUN AND MOON WERE ANNOUNCED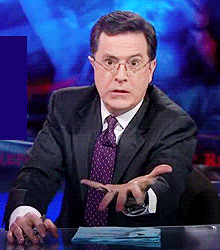 I downloaded Pokémon Yellow and almost cried. Yellow was my first Pokémon game (before that I played my brother's Pokémon game but wasn't allowed to save or do much haha) and since I couldn't really read, let alone in English, I never finished it since at some point my Game Boy Advance died (I'm still devastated at this). You have no idea how mad I was that Game Boy Colour games couldn't be played on a DS. BUT NOW I CAN FINALLY FINISH IT.
Look how much I posted this week! Hopefully I'll keep this up haha
And that's a wrap! How was your week? Let me know in the comments!