Hey guys! So I don't know when the live action The Jungle Book comes out in your country, but it came out in The Netherlands today, so to celebrate I decided (after checking if there wasn't one already) to create a book tag!
I'm going to try to choose only one book/book series for each question, let's see how that will go!
The Bare Necessities –
A book that makes you forget about your worries and your strife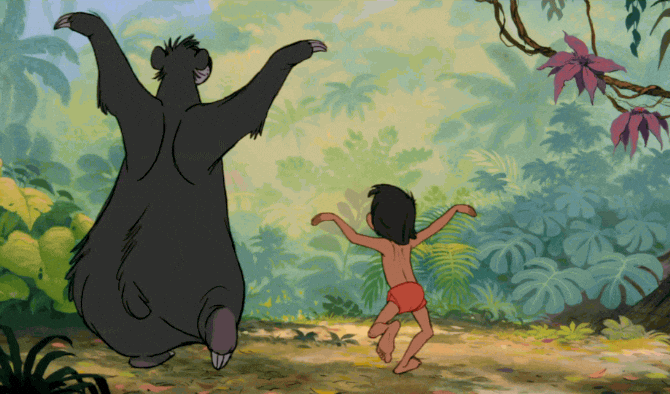 Carry On by Rainbow Rowell makes me happy just thinking about it, and while reading it I definitely forgot about my worries and strife (especially considering I was reading it during exam period haha).
I Wanna Be Like You – A character that you want to be like
Izzy from Shadowhunters. Kind of cheating here, but hey it's a book adaptation, and while I love book!Izzy, I love show!Izzy even more and think she's such an inspiring young woman.
That's What Friends Are For –
Fictional friends that you wish were part of your own friend group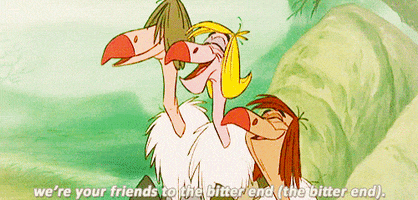 I'm saving Harry Potter for a different question, so instead of saying the Golden Trio, I'm going with the Rampion Crew. I would love to travel with them through space or on Earth, or you know, start a revolution.
My Own Home – A book that no matter what, always feels like home
I think it will surprise no one when I say Harry Potter.
Trust In Me – A character you would trust with your life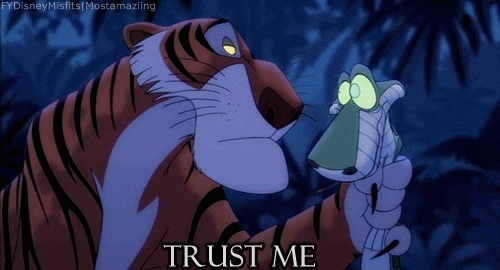 'A character you would trust with your life' I make up for the song sung by a creepy snake (I kid you not he still creeps me out. So does Shere Khan 🙈). Anyway, I would definitely trust Annabeth Chase *nods*
I TAG
YOU! Whoever is excited for The Jungle Book and wants to do it.
Have you seen the new Jungle Book yet? I'm going to see it this Saturday and can't wait. What is your favourite Jungle Book song? Let me know in the comments!