Quite some time ago I was tagged by Josie from Josie's Book Corner. Thank you and sorry it took me so long! Because when I say 'quite some time ago' I mean like a year woops. Fun fact: I had already started this post, but then forgot or something? I don't know what happened. Anyway don't forget to check out her amazing blog!
Phase One: Initial Attraction: A book you bought because of the cover
*laughs maniacally as she looks at all the pretty books on her shelves*
I mean, the cover is the first thing you see, so of course a lot of books' covers drew me in. BUT! I do not buy a book solely because of it's cover. I grab something because of the cover, then if the blurb sounds good, I'll buy it.
Sadly, though it sounded good, it wasn't.
Phase Two: First Impressions: A book you got because of the summary
Pretty much every book ever haha.
Phase Three: Sweet Talk: A book with great writing
Thankfully I know quite a few for this category, but I'll go with The Book Thief, because it is one of my favourite stand-alones (second favourite after The Perks of Being a Wallflower) and it's beautifully written. Sadly I have the movie cover so it's not that pretty…
ONE DAY I'LL OWN A PRETTY EDITION.
Phase Four: First Date: A first book of a series which made you want to pursue the rest of the series
Oh gosh so many boooks. Actually not that many. Of course I could go with the expected answer that is Harry Potter, but let's go with Percy Jackson. I immediately bought the rest of the series when I finished The Lightning Thief.
Phase Five: Late night phone calls: A book that kept you up all night long
Definitely The Ask and the Answer. Not all night long though. I never stay awake that long haha.
Phase Six: Always on my mind: A book that you could not stop thinking about
I couldn't stop thinking about Carry On for a while after I finished it. I was just so high on Snowbaz feels.
Phase Seven: Getting Physical: A book in which you love the way it feels
Oooh again every book ever. I just love the way books feel and I always pet them.
Phase Eight:  Meeting the Parents: A book in which you would recommend to your friends and family
I was going to say Harry Potter, but then I saw the next question. I'm going to go with The Perks of Being a Wallflower, which is my favourite standalone. I'd honestly throw this book at everyone if I didn't have a no-throwing-books-policy.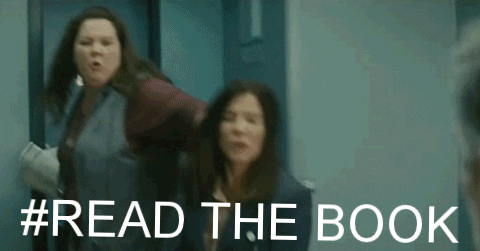 Phase Nine: Thinking about the future: A book or series that you know you'll re-read many times in the future
Does it surprise anyone when I say Harry Potter
Phase Ten: Share the love! Here's who I am tagging
The Jouska | Holly | Victoria | Liam | Carrianna | Aria
Don't feel obligated to do this!
What book did you recently purchase because of it's cover? And which one would you throw at everyone you ever met? Let me know in the comments!