Thank you Jess for tagging me! Go check out her blog if you haven't already because it's gorgeous
1. Best book you've read so far in 2016
This used to be Stars Above, but then I read Monsters of Men. It was an amazing rollercoaster and definitely didn't disappoint. I havent' reviewed any of the books in the trilogy, and I'm not sure I will. I just don't know how to put my love for these books into words.
2. Best sequel you've read so far in 2016
I'm going with The Ask and the Answer, because apparently I haven't even read that many sequels this year (and Stars Above doesn't really count, since only the last story takes place after Winter).
3. New release you haven't read yet, but want to
Woops still haven't read Lady Midnight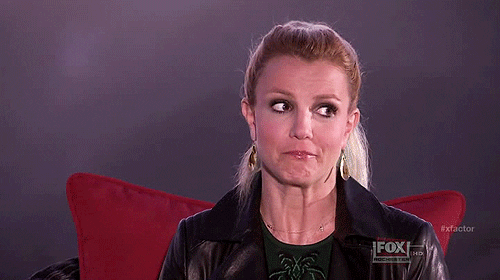 I kid you not I've been at the bookstore, stared at it, and picked up other books. I've kind of lost my excitement and there are other books I'd rather read. But I still want to read it! It just isn't a priority anymore (I seriously don't know what happened. Like I was so excited before it came out and then it did and I just…)
4. Most anticipated release for the second half of the year
To be honest I'm not sure what books are coming out this year. I'm really not keeping up, because I've been really busy with school and now I figure I'll just see when books come out when everyone in the community starts reading them lol. BUT I really can't wait to read Heartless. Alice in Wonderland and written by Marissa Meyer? Yes please *grabby hands*
5. Biggest disappointment
IT'S SO PRETTY. BOTH ON THE OUTSIDE AND INSIDE. BUT NOT STORY WISE. I was incredibly bored during this one. I love fairy tale retellings, but this one? Nope nope nope. Read my review here. Really wouldn't recommend this one. BUT there are people out there who really love it, so that said if you're interested in it still check it out.
6. Biggest surprise
Crystal Magic by Madeline Freeman. I got it for free on Amazon and the previous free e-books I had read weren't that great, so my expectations were really, really low. But I really enjoyed this one! Read my review here.
7. Favourite new author. (Debut or new to you)
I think it's a tie between Becky Albertali and Maggie Stiefvater, though I've met Becky at YalfestNL and she was so cute and lovely so I'm leaning towards her
8. Newest fictional crush
I'm afraid to say that there's no new addition to my fictional boy harem
9. Newest favourite character
Definitely Simon Spiers! Also one of my favourite protagonist *nods* I mean he's a Potterhead so how could I not love him (yes I'm biased so what ssh) Read my review here.
10. Book that made you cry
I reread The Perks of Being a Wallflower which made me cry again
11. Book that made you happy
Stars Above. Especially the last story. If you've read it you know what I'm talking about. It was just perfect and put a smile on my face. I loved seeing the gang all together again. The story of Cinder and Kai's first meeting from Kai's POV also put a big goofy smile on my face though. Read my review here.
12. Most beautiful book you've bought so far this year (or received)
I got Harry Potter Film Wizardry for my birthday and that definitely qualifies. It's gorgeous inside and out. While I haven't read it yet, I definitely recommend it
13. What books do you need to read by the end of the year?
I don't have any specific books really. I just want to read all the unread books on my shelves (not going to happen. Like I'm going to finish Les Mis hahaha. I really need to finally read that)
14. Favourite Book Community Member (Blogger, Booktuber and Bookstagrammer)
I assume this has to be someone you discovered this year? Then I'm choosing (sounds like I'm choosing a Pokemon haha – SPEAKING OF WHICH BY THE TIME THIS IS PUBLISHED I'D BETTER HAVE POKEMON GO) Liam from Hey Ashers! His reviews are brilliant – not just well-written and with good points, but also hilarious.
15. Tag! Who's It?
Fadwa | Evi | Zin | Annemieke | Samantha | Marie | Joan | Emma 
Don't feel obligated to do this!
How was the first half year of 2016 reading wise for you? What is your favourite and worst book so far? Any answers we have in common? Let me know in the comments!