It is time to judge the book I wrote when I was ten again! This book is called Spy Academy and the Secret of Ethelbertha Harrison, so as you can tell it takes place at a spy school. In this weekly feature I recap a chapter and provide you with sarcastic commentary. 
Part I | Part II | Part III | Part IV | Part V | Part VI | Part VII | Part VIII | Part IX | Part X | Part XI | Part XII | Part XIII | Part XIV
---
The conversation between Bryan and Chris Leblanc, Ethelbertha's old teammate, continues. Bryan asks if he thinks if Edmund Sheffield, the grandson of Ethelbertha's archenemy could be behind her disappearance. It turns out that there's something Sheffield wanted, but Ethelbertha managed to get her hands on it before him: a brooch that's worth 100 million. It was a very special brooch: it belonged to…
Mona Lisa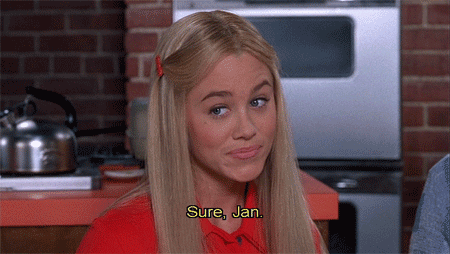 Bryan wonders what Sheffield would want with it. Chris says he thinks he wants to sell it. "Lots of criminals do that with valuable things they steal." Update: I've died of laughter.
After the conversation the friends talk about what they've just learned and wonder where the brooch could be. Then Zoey has a breakthrough: she opens Ethelbertha's medallion (which they had found in the locked room in a previous chapter) and finds the brooch behind the picture of Ethelbertha. Reane is impressed: 'That really belonged to Mona Lisa. I read about it!' That's impossible Reane, because 'Mona Lisa' is not a person, it's the name of the painting. Damn Reane you're supposed to know stuff.
Then Zoey has another breakthrough: she realises that she's the girl falling through the trap door on the tarot card, because Sheffield knows she has the medallion. But Zoey how does he even know the brooch is in there #logic. Zoey tells Reane to keep the medallion for her, because he can't get his hands on it. PEOPLE IT'S JUST A BROOCH IT'S NOT THE END OF THE WORLD IF HE DOES GET HIS HANDS ON IT. IT'S AN EXPENSIVE BROOCH THAT'S NOT GOING TO DESTROY THE WORLD.
Sometime later Reane is looking up information about the Sheffields in the library. Conveniently she finds a book called 'Criminals of The Netherlands'. Oh boy this man meant business. When he was a smol baby, he stole cookies from the cookie jar. The book's like: 'all criminals start small'. PRETTY MUCH EVERY CHILD STEALS COOKIES FROM THE COOKIE JAR BOOK. When he was a bit older he started to steal money, went to juvie at 13, escaped a year later and then two years later he tried to freeze the country. See? business. He ended up in juvie again, but this time escaped after two months. They found him again in Mexico, where he tried to flood the country #what. He tried to blow up the prison in which they kept him afterwards, but Ethelbertha stopped him. He was already dying in 1990, but he still tried to steal Mona Lisa's brooch (*screaming*). Like Chris already mentioned, Ethelbertha found it before he did and hid it. But she disappeared in 1991. Sheffield died a week later. Reane concludes that it had to be Sheffield who made her disappear, but where was she know? (I love how it doesn't occur to anyone that she could have been murdered – the innocence of a ten-year old author)
Did you steal cookies from the cookie jar? Are you know a criminal mastermind? Let me know in the comments!