You might think: Michelle, if the trope is underrated why are you sick of it? But that's not what I meant by underrated. What I meant is, that when us bookworms talk about book tropes we're sick of, we usually talk about love triangles and insta-love (Guilty – I too am very sick of these, especially insta-love. When it comes to love triangles I'm just sick of 'girl must choose between two boys! WHO WILL SHE CHOOSE' (just give me other types of love triangles guys. Hell, give me a love octagon) especially when it takes over the entire plot). So what tropes am I talking about? Glad you asked (yes I'm the one who askes shush)
THE LOVE INTEREST'S GIRLFRIEND IS A BITCH
Lately this trope started to irritate me a lot, and I don't exactly know why? I haven't read a book or seen a movie/tv show that had this trope, but boy do I hate it. The female lead has a crush on the male love interest, but oh no! He already has a girlfriend! And that girlfriend is a flat, one-dimensional bitch. She has no personality besides being bitchy, jealous and possessive, has no story of her own and is only there to be an obstacle in the two main leads' love story. Can we please stop tearing other women down to build up the female lead? Please? Also, if the girlfriend is a bitch, and the love interest is in an abusive relationship, focus on the abuse! Show how unhealthy the relationship is instead of having the 'evil' girlfriend just being an obstacle. And give her more personality than that, please.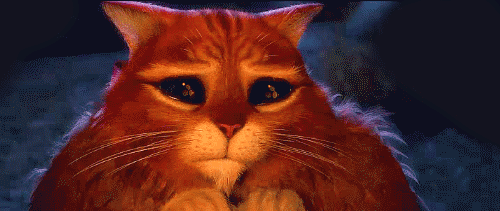 GIRL HATE
When girls hate each other for no reason?? Why?? Like Clary and Izzy hating each other in the TMI books, because?? Izzy is used to being the only girl?? Now she has to share attention or something?? I don't know?? It's just super annoying. Bless Shadowhunters for fixing this mistake (guys I'm super behind on Shadowhunters please don't spoil me I have no idea what is going on right now I've only seen episode 1 because I have no time or energy to review the episodes).
EVERYBODY IS SUPER PRETTY LIKE IT'S YA'S NEXT TOP MODEL
Looking at you Throne of Glass.
Seriously where are the regular people at
MISCOMMUNICATION
FOR THE LOVE OF GOD IF YOUR 'CONFLICT' CAN BE SOLVED WITH ONE FRICKIN' SENTENCE IT'S NOT A CONFLICT AND YOU NEED TO THINK OF A BETTER PLOT
Can you tell this trope annoys me a lot
ROMANTICISING ABUSIVE RELATIONSHIPS
I initially wasn't going to include this one, since I wrote an entire post on it, but seriously. Stop it.
What are some tropes you're sick of? Rant away in the comments!