Last August I talked about tv shows I was watching and I thought I'd do a new post, because in the meantime I started some new shows (some of which are on hiatus right now sadly) that I want to share with you all and hopefully get you to watch them as well (well with an exception). Of course there are some shows from last post that I'm still watching (like Jane the Virgin and The Fosters, though the latter has just gone on hiatus and oh my god does anyone watch it because that finale??? ARE MY BABIES GOING TO BE OKAY. Okay I know they will because they always end up okay, but what if this time they don't??) So here are some of the shows I'm currently watching!
BROOKLYN NINE NINE
On one hand I regret not watching this sooner, but on the other than I would have had less episodes to bingewatch. I don't even know where to begin with this show. It's just amazing? The cast is incredibly diverse and talented, it's genuinely funny and never offensive (this statement better not come back to bite me in the ass but I highly doubt it because this show is just so pure??)   It's pure, hilarious, lighthearted (though also tense at some points), iconic, important – just do yourself a favour and watch it
ANDI MACK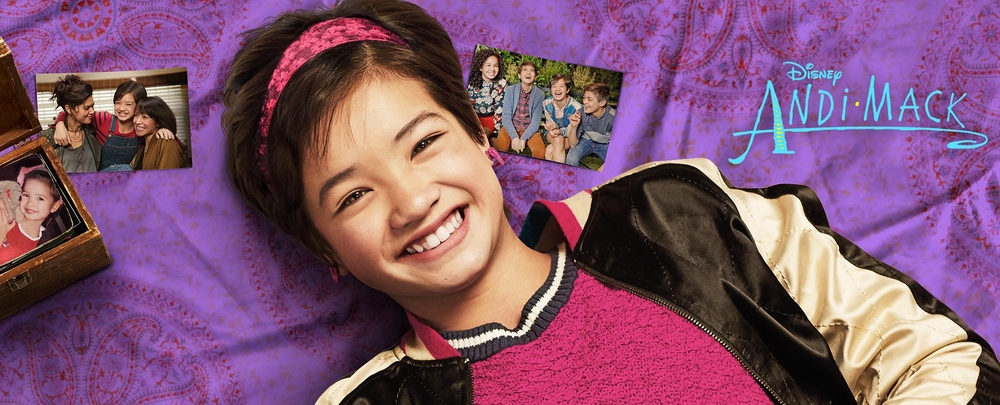 GUYS. GUYS THIS SHOW. I LOVE IT SO MUCH (I mean I love all of the shows on this list but I'm so shook). It's a Disney Channel show and it's?? So good?? It features an Asian-American family (including a biracial relationship), a black girl and a Jewish (rumoured to be gay???!!) boy. It's really mature and genuinely funny. There have been two episodes out so far but it really looks like it's going to be an important show. It already touched important topics in two episodes and look at that cast!!
THE FLASH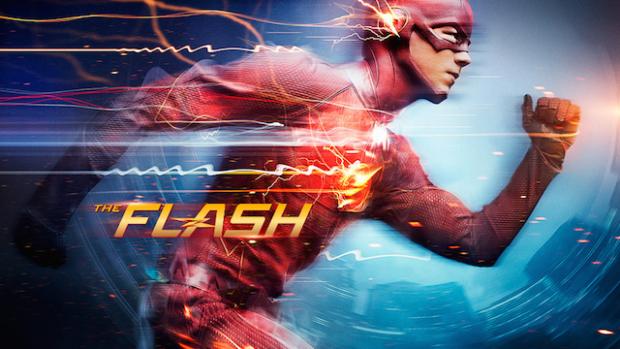 In August I mentioned how I had watched three episodes of Supergirl which I liked, but also bored me a bit. Soon after I finished season 1 and loved it though. The crossover with The Flash really made me want to watch that show, so I did! Ironically I kind of dropped Supergirl, but I am still watching The Flash (I really, really don't like the turn Supergirl took. It's nothing like the first season and I hate Mon-el). The Flash isn't perfect either, but I still enjoy it a lot and I love the characters. I do wish we could get more female characters though. I was thrilled when Jesse Quick joined the show, but it doesn't look like she's going to be around much. Oh and I love that Tom Felton is now on the show because! Draco Malfoy paralells and jokes! Also I'm still dead because of that proposal
POWERLESS
MORE PEOPLE NEED TO WATCH AND SUPPORT THIS SHOW IT'S SO CUTE AND FUN AND LIGHT. If you don't know what Powerless it's about, it takes place at Wayne Security and is about this group of coworkers who live in the DC universe and have to deal with the consequences of living with superheroes and villains. It's really fun and unique and I love all the references. Also it has a great, diverse cast and talks about some important messages. Basically please watch it so it gets renewed okay?
DOCTOR WHO 
Okay so technically I'm not currently watching this as the new season hasn't come out yet, but I don't care I'm going to include it anyway, because I'll be currently watching it soon. I'm so pumped for this season, which I haven't been in a while. BILL POTTS EVERYONE. BILL. POTTS. LOOKS AMAZING AND FUN AND SHE IS THE FIRST GAY COMPANION AND SHE'S ALSO BLACK AND JUST??? FINALLY.
SHOWS THAT ARE ON HIATUS
TEEN WOLF: Again. Last time Teen Wolf was also on hiatus, but now I'm waiting for 6B instead of 6A. While I'm still really upset about the way they treated Arden Cho and I really missed Kira (plus there were so many times that Kira could've been necessary for the plot but?? 'her story is over'??) , it was actually a really good season. AND MY OTP IS CANON FINALLY
ONE DAY AT A TIME: I won't say too much about this show, as I'm planning on writing a separate post on it as it deserves that but please do yourself a favour and watch One Day At A Time it's brilliant
VOLTRON LEGENDARY DEFENDER: This is such a fun show – it really reminds me of ATLA, which makes sense because I think I read that a lot of the ATLA writers are working on Voltron? I'd say bingewatch the entire two seasons but that cliffhanger… Wait until season 3 y'all (though that one will probably end with a horrible cliff as well lmao)
MIRACULOUS LADYBUG: Okay so… I started watching this and thought it was fun and cute and now I'm kind of obsessed?? I really need season 2 please thank you
YOUNG JUSTICE: Last time I couldn't get through to season 2, I'm not sure why because I bingewatched it and I loved it?? I didn't have any of the problems that I had last time, so maybe I was just not in the mood for it (or maybe it's because I had some months to accept that some of my favourites were no longer mains). ANYWAY SEASON 3 GUYS AAAAH
THE REAL O'NEALS: I guess? I don't know if it will be renewed and I'm not sure if I want it to be. While I recognised its flaws during season 1, the protagonist did blackface in season 2 and there was a horrible biphobic joke – and in both situations the show didn't apologise for it. It's such a shame because the show had so much potential but these two incidents really left a bad taste in my mouth
Are you watching any of these shows? What is your favourite show that you're watching right now? Anything you'd recommend to me? Let me know in the comments!