If you've been following me for a while, you may know I'm really and I mean really behind on tags. Soooo… I was tagged for this in 2015!!!! Really sorry Cátia that it took me this long, but thank you for tagging me! Better late than never right?
RULES:
1. Thank the giver and link their blog to your post.
2. Answer the 3 original questions and then the 3 new questions from your nominator given to you.
3. Nominate your 6 favorite bloggers! In your nominees I would like for you to think at the light emanating from the stars the ones that truly touch your soul with their work, the ones that are the light for you a true STARLIGHT Blogger.
4. Please pass the award on to 6 or more other Bloggers of your choice and let them know that they have been nominated by you.
5. Include the logo of the award in a post or on your Blog, please never alter the logo, never change the 3 original questions answer that first then answer the 3 new questions from your nominator and never change the Award rules.
6. Please don't delete this note:
The design for the STARLIGHT Bloggers Award has been created from YesterdayAfter. It is a Copyright image, you cannot alter or change it in any way just pass it to others that deserve this award.
Copyright 2015 © YesterdayAfter.com – Design by Carolina Russo"
THE ORIGINAL QUESTIONS
1. If you could meet anyone from throughout history, who and why?
There are so many people I'd love to meet, but Oscar Wilde is probably at the top of my list. I just love him so much, both as a person and a writer and sometimes it really bums me out that we live in different time periods.
2. What is your favorite book and why?
If I had to choose one book (and not series) it would be The Perks of Being a Wallflower. I just can't help it. This book and Charlie resonate with me so much. It makes me feel things that not many books do and just fgkjdxgx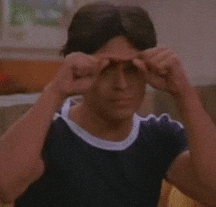 3. Who is your favorite fiction character from any medium and why?
Oh boy do I really have to choose? I have so many! Though right now I love all the kids on Andi Mack so I'm going to go with them because I love my babies
CÁTIA'S QUESTIONS
1. What book have you read that made you want to travel to the place in the book?
So many! Obviously Harry Potter made me want to go to Hogwarts, Anna and the French Kiss made me want to go to Paris, The Heroes of Olympus series made me want to go to Greece and revisit Rome (I mean I always want to go back to Rome but) and there are so many others! I just want to go to so many places and books set there (and in other places) just make me want to go even more.
2. If you could start your blog journey all over again what would you change or do differently? Would you have started earlier?
Part of me does wish I had started earlier, but things would have been so different. I would've been a different person, less aware of certain issues going around in the world, I had a different reading taste and well, I think this blog would've been very different and maybe not in a good way. Also I may not have met the people I've met now, because things would've gone differently and we might not have stumbled upon each other's blogs – the idea alone makes me sad!
If I could start over I would be more organised – in planning and scheduling posts, my blog's design, tags, categories, features etc. I also would've gotten involved in the (book) blogging community right away, as at first I had no idea there even was a community.
3. What is your biggest dream and how are you working on its realization?
Becoming a writer and um… by writing? Though not much? Being a writer is my biggest dream, but I also want to be a journalist and since that's what I'm studying well… I have to focus on that throughout the school year. I'm really excited for this summer vacation so that I can get back into writing though!
I TAG… 
Closet Readers | May | Nisha | Balie | Krysti | Hannah
Don't feel obligated to do this!
MY QUESTIONS
Almost forgot these woops haha
What is your favourite book you read so far this year?
What is a song that you can listen over and over to?
If you could turn one book into a tv show/movie, which one and how do you picture it?
What about you guys? If you could meet anyone from throughout history, who would you choose? And what is your biggest dream? Let me know in the comments!