Genre: YA // Fantasy
Series: The Trials of Apollo #2
Goodreads rating: 4.32
My rating:  ⭐⭐⭐⭐
Zeus has punished his son Apollo—god of the sun, music, archery, poetry, and more—by casting him down to earth in the form of a gawky, acne-covered sixteen-year-old mortal named Lester. The only way Apollo can reclaim his rightful place on Mount Olympus is by restoring several Oracles that have gone dark. What is affecting the Oracles, and how can Apollo do anything about them without his powers?
After experiencing a series of dangerous—and frankly, humiliating—trials at Camp Half-Blood, Apollo must now leave the relative safety of the demigod training ground and embark on a hair-raising journey across North America. Fortunately, what he lacks in godly graces he's gaining in new friendships—with heroes who will be very familiar to fans of the Percy Jackson and the Olympians and Heroes of Olympus series. Come along for what promises to be a harrowing, hilarious, and haiku-filled ride. . . (Goodreads)
As I was writing down my thoughts in list format so that I wouldn't forget them, I realised… I quite liked my list. Therefore I decided that it's time for another list review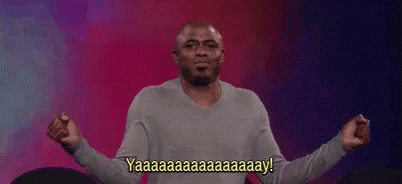 💛 Not as good as the first one
💛 Not much happened??
💛 Second book syndrome?? A Rick Riordan book?? It's more likely than you think
💛 That's really how it felt though, not much happened, by the end of the book I didn't feel like the story had progressed that much. So all in all, it did feel like second book syndrome
💛 Still love Apollo though
💛 His past relationship with a man is a huge part of the plot!!!
💛 Can people stop being so mean to him pls give my boy a break
💛 His friendship with Meg!! I died and cried just aaah
💛 It's just so beautiful?? They love each other so much and they keep on going for each other????
💛 Like these two will go to the end of the world for each other??
💛 Like Apollo who used to only care about himself would willingly sacrifice himsef to save her?? My heart?? Can't handle it??
💛 The haikus are still enjoyable
💛 Leo and Calypso!! And becoming friends with Apollo!!
💛 Though I do wish we could've gotten the story from their POV as well, as now it didn't feel like they played a big part
💛 Apollo and Calypso being clueless ex-immortals together (though Calypso more so since Apollo kept up with pop culture)
💛 Lesbians who played a big role and were important to the plot!! Spoiler (but a good one): they have a happy ending!!!
💛 More Roman history and myths!! While you'd think it could get a bit difficult keeping up with all these characters, creatures and myths, Rick Riordan never info dumps and makes it feel like your head will explode
💛 Cameos!! From old favourites!! Whether they actually appear or are mentioned
💛 I loved a lot about it, it's just that it dragged a bit and it didn't feel like much happened?
💛 All in all it was enjoyable, but I had high expectations since I adored the first one
Have you read The Dark Prophecy yet? What did you think? Oh and did you know that apparently it's going to be five books?? I thought it was a trilogy! Did it change or was it always meant to be five books and did I get confused because Magnus Chase is a trilogy haha
BewarenBewaren
BewarenBewaren