GUYS GUYS GUYS DISNEY DESCENDANTS 2 IS EVEN BETTER THAN THE FIRST ONE I'M IN LOVE I'M OBSESSED IT'S SO GOOD OH MY GOD
I cought up on some comics, started Giant Days (another comic) which I'm loving and made little progress in Anne of Windy Poplars. I'm not loving that one as much as the previous books, but it's still fun. I'm just not a fast reader when it comes to e-books.
It was supposed to be really warm on Tuesday, so my mom wanted to go to the beach, but once we were finally ready to go and got outside it was pretty chilly so instead we went to do some shopping haha. I spent so much money that I'm putting myself on a ban. But it was so worth it; there was a sale at a comic book store and it was all so cheap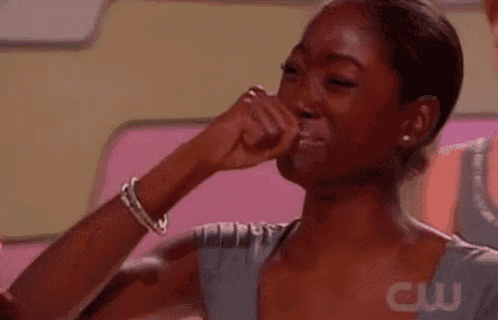 The three comics on the right are the ones I got for free with my purchase (welllll minus two that I threw away *hides* they weren't really comics though, more like thin magazines with info on the comics? But they were Hydra Cap related and well… Nope). I'm not sure what I'll do with The Walking Dead one since that doesn't appeal to me at all but I'll find it a good home. Underneath the Ms. Marvel issue there are 5 others. I'm so happy to finally have my own issues, even though I don't have them all yet. Those hardcovers were both around 10 euros so?? How could I not take them with me??
I didn't just buy comics though! I also got a new Totoro notebook, a Pikachu phonestrap, some new clothes (including a shirt with Wonder Woman, Supergirl and Batgirl on it), a moleskine planner which I've wanted for a while now and a new notebook that I'm in love with so I'll shall show it soon.
On Wednesday we did go to the beach, though about two hours in it started to rain terribly even though they said it wouldn't rain until later that evening (#dutchweatherbelike) so we ended up waiting inside for it to stop (and were joined by two old guys because I was stupid and wanted to sit on a comfy sofa and in the end I didn't even get to sit on the comfy side because when I got back from the toilet they were sitting there :( I was debating with my mom whether or not I should get ice cream, one of them said 'that's not good for your diet' where did I ask) The weather cleared up though and all in all it was a nice day.
If you follow me on Instagram you may notice that my hair had gotten pretty long
My hair was in a ponytail here so it was actually longer. Yep, past tense because on Thursday I got a haircut. My hair was just waaay too long. I could barely do anything with it and it was taking forever to wash and dry it. I tried looking for a picture where you can properly see how much shorter it is but I failed haha. It's still long though! I'm just no Rapunzel anymore #rip
On Friday my mom, grandfather and I went to castle De Haar which was absolutely beautiful. Also as a history and castles nerd I loved every minute of it. Sadly we couldn't see everything of it because my grandfather is a heart patient so he couldn't walk through the entire castle and garden, and we didn't want to leave him all by himself while we looked around since that's a bit rude.
I may write a Travelling Hufflepuff about it (though maybe, maybe I should write those about London first #rip)
Finally, but definitely not least, DESCENDANTS 2 CAME OUT. You may not remember or maybe you weren't following me back then, but back when the first movie came out I reviewed/fangirled about it. I have so much love for this franchise and this sequel? Spectacular. Even better than the first. Old and new characters shined (CHINA AND THOMAS WERE SO GOOD I'M IN LOVE), the soundtrack and choreography were even better than last time, the story was so much fun, the sets and costumes were on point and basically my obsession is even worse than last time. I hate that I  have to wait two more years again haha (I really hope it won't be more than two years).
I ACTUALLY WROTE. Not much, but I still wrote. Also changed my NaNo goal to 15.000 because there's no way I'm going to be able to write 25.000. I'm not sure if I'll be able to reach 15.000 either, since my month has been a lot busier than expected, but I'm planning on taking it a bit easier this week and spend more time writing, blogging and reading. I need some time relaxing at home haha.
Oh also I started planning a new novel hahahahaha
And that's a wrap! How has your week been? What have you been reading? HAVE YOU SEEN DESCENDANTS 2