Don't mind me I'm just freaking out over the fact that I only have one week of vacation left and I still have so much I need to do before school starts hahaha
Last week I said that I found Six of Crows a bit slow – probably because I've been reading a lot of contemporary lately and thus had to get used to that fantasy pace, but I ended up really loving it and already started on Crooked Kingdom, which I'm using for the Grind side quest for The Reading Quest. So far I'm at 40 EXP and 83 HP.
I also read the latest Lumberjanes and Hi-Fi Fight Club issue 1, but since it's only the first issue I can't say much about it yet, apart from the fact that I really love the art.
THE COLD IS GONE WOOP WOOP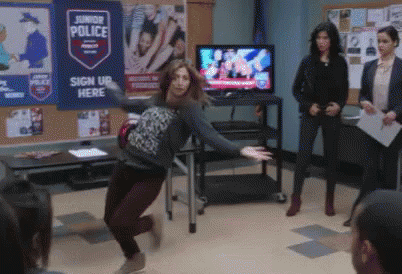 On Tuesday my mom and I went to the Rijksmuseum, because we both hadn't really been in a while (apart from two temporary exhibitions back in May). We only had a few hours and the museum is huge, so we definitely need to go again at some point, but at least I finally saw the library!
You are however allowed to take pictures upstairs
LOOK AT ALL THOSE BOOKS
Honestly pictures can't do it justice. If you're planning on going to Amsterdam and Rijksmuseum, I definitely recommend checking out their library
On Wednesday we went to the city center to do some necessary shopping and get ice cream at Van der Linde – if you're ever in Amsterdam, get ice cream at Van der Linde. In my opinion it's the best ice cream in the city.
On Thursday (I need to start these paragraphs differently rip) we finally went to the 'Cool Japan' exhibition at Museum Volkenkunde, which was a lot of fun. I had never been to this museum before, as it's in Leiden (not that it's that far from Amsterdam, I've just never been) so we did take a look around the museum a bit, especially since before you get to the 'Cool Japan' exhibition (which is temporary) there's an exhibition on Indonesia as well. Since we're Indonesian we had to check it out. We're thinking of going back and bringing my grandfather with us.
Anyway, the Cool Japan exhibition was about both the hystory, myths (specifically yokai), more traditional art and of course manga, street fashion, music, etc. While the entire exhibition was interesting and fun, my favourite (and my mom's) was the final room where they had built a small arcade. You could also read manga, there was a big screen showing some music videos and there were a few cosplays on display. Oh and there was a little bit about fan culture back in the old day which was really cool to see.
I also had to work and will have to work quite a bit the coming week (haha there goes my last week of freedom) While I did do some fun things, I unfortunately also struggled with my mental health this week, though I'm feeling a lot better again today.
💛 I talked about characters that get a lot of hate, but I would definitely fight you for
💛 I turned some art into memes for this month's Artsy Hufflehoe
💛 I reviewed It's Not Like It's a Secret and spoiler: I have a lot of mixed feelings 
I was really bad at keeping up with posts this week, so basically I spent hours today catching up (I still have a few left to read but oh well) Really hope this is not foreshadowing for when school starts again
💛 MARIE IS BACK
💛 May talks about how to deal with bookish disappointments
💛 Lia did The Book Aesthetics tag and her aesthetics are beautiful
💛 Jasmine talks about her trip to Liverpool
💛 Lauren talks about characters she wishes were her friends
💛 Dev talks about why we need more shows like Brooklyn Nine Nine
💛 Hannah talks about recent YA cover makeovers 
💛 Mikaela talks about book-to-movie adaptations
💛 CW has some book recs for invisible narratives in historical fiction
💛 Lauren talks about comics and graphic novels for beginners 
💛 Em explored London
And that's a wrap! What have you been up to? Been to any cool exhibitions lately? Let me know in the comments!