I'm sorry the old Michelle can't come to the phone right now. Why? Oh! Cause Crooked Kingdom murdered her ¯\_(ツ)_/¯
A lot of you warned me that Crooked Kingdom was going to break me, and guess what!! It did!! It would've put me in a reading slump (BECAUSE WHAT CAN COMPARE) but I had already started Marked by Kim Richardson while on the bus the other day. Which was so bad that I just need to read something that's slightly better (so hey at least it cured me from my possible reading slump that Crooked Kingdom almost put me in!). I'll hopefully review it soon but… So much lost potential.  I also read America's latest issue and am so glad that we're leaving this artist behind. I really didn't like that art style. Though the arc felt really rushed, which is a shame because I really liked the previous issue. Issue 1 and 5 seem to be exceptions to the really odd pace the comic has going on.
As for The Reading Quest, I'm currently at 70 EXP, which means I'm now a level 2 Mage and 145 HP
MY FINAL WEEK OF SUMMER VACATION JUST FLEW BY. WHERE DID IT GO. I'M NOT READY
I worked a lot this week, so I barely had any time for myself (and the blog) too, but at least the work was fun and you know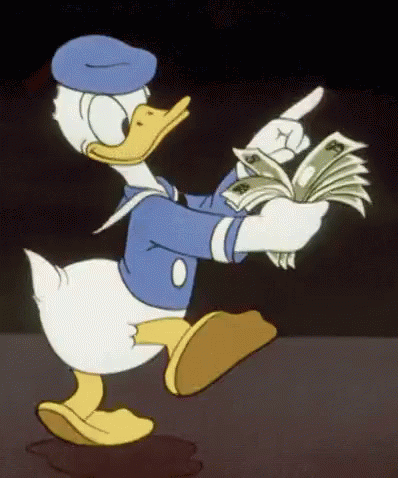 On Tuesday and Wednesday I had meetings from the social media team, on Thursday I was the host of the Keith Haring Summer School (throughout the entire week a group of teens followed lectures and workshops and the like, all in the theme of Keith Haring) and got to meet fashion designer/artist Bas Kosters which was really cool since he incorporates LGBTQ+ and gender themes in his clothes and on Friday we had a party to close the Summer School so I had to help set that up. Oh and there was a moshpit at the museum lmao (not an agressive one but it was still funny) Oh and I saw an old teacher from secondary school which was really weird?? He only taught me for like half a year so I don't think he recognised me and I felt too awkward saying hi.
I was going to meet up with a friend after work on Tuesday, but the meeting was shorter than anticipated so I had to wait for her for an hour or so. But the weather was nice and I had brought Crooked Kingdom with me so it was fine (tbh I really like my friend but I was a bit disappointed when she showed up since that meant I had to stop reading – I'm sure a lot of you relate right?) We just sat in the sun, looked at dogs playing in the water, caught up and then once we got to my house watched Pretty Little Liars. We still haven't finished it and with school starting again I guess we'll finally finish it during winter break. I'm kind of amazed I haven't seen any huge spoilers yet? Really hope I didn't just jinx it 
Oh I've also been listening to Keiynan Lonsdale's Good Life nonstop and obviously I need to spread the love so give it a listen:
💛 I freaked out about books in the Mid Year Book Freak Out Tag
💛 I wrapped up August already and freaked out about school
💛 I reviewed Snow White and the Seven Angels, a cute transgender retelling
💛 Analee made beautiful aesthetics for The Book Aesthetics Tag
💛 Marie talks about her WIP and shares some lines!
💛 Cátia reviews Her Book Boyfriend which has quite a few problematic aspects
💛 Sinead talks about glasses (or lack thereof) in books
💛 May shares 9 things you should never say to bookworms
💛 Amber made her own Ravenclaw book box
💛 Vivian shares bookish pins that you need 
💛 Sarah shares seven empowering books
💛 A.J. has a helpful post on how to prepare for a book festival
💛 Bridget talks about hype and the fear of missing out
💛 Juliana talks about mood readers vs scheduled readers
💛 Mikaela talks about blogging burn-out
And that's a wrap! I'm really worried about how I'm going to be able to combine blogging and school, but I'm determined to make it work and not let school dictate my life. I'm going to take my advisors' advice from last year and work a little less hard. I need to think about my health (both physical and mental) and blogging really helps my mental health. You'll probably see a little bit less of me, but I'm hopeful that I'll stay around
Anyway, how was your week? What have you been reading? Listening to? Should we start a support group for all of us who are not ready to go back to school (or are already back in school don't worry you're all welcome too)