I'm so grateful to past me for scheduling so many posts. Seriously bless past me
Reading-wise this was an okay-ish week. Thankfully I got to read Giant Days' latest issue, brightening up my week (and mood) because my other two reads were meh. I have a lot of mixed feelings about Flame in the Mist, and I kind of loathed Daughter of Smoke and Bone? I've already written my review for the latter and it will be up at the end of the month I believe, but I still need to gather my thoughts of Flame in the Mist
Unfortunately I didn't finish a single path for The Reading Quest, but I came very close (4 out of 5 books) and honestly, I did better than I expected haha. I read 6 books in total, got 100 EXP (level 2) and 235 HP. Not bad for someone who usually sucks at readathons haha (I just hate the pressure? But at the same time they're so much fun? Especially themed ones like this?)
School started again this week, and so far it's been okay. Starting from this year we decide which path we want to take, which term we'll take which classes, when we'll intern etc. This term both my friend and I (along with the rest of our class) will be making our own versions of already established Dutch magazines. My friend and I are thankfully in the same group, and we're creating our own version of 'Opzij', which is a feminist magazine. I would've prefered De Groene Amsterdammer, since that one doesn't just cover feminist issues, but this one was my second choice so I'm still happy. Our group seems nice too and so far everyone seems to be hardworking and to take it all very seriously. Apart from creating our own magazine, we also have a research class and a class on multimedia storytelling. Thankfully we didn't have that much to do outside of class yet, which is not only a nice way to start but also really convenient since I got my period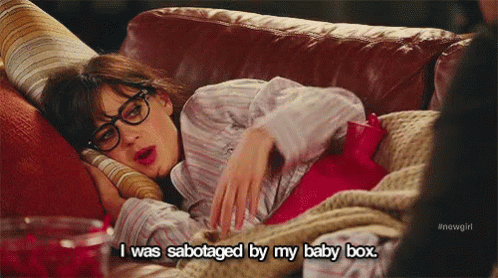 My friend gave me a beautiful and inspiring book on photography and a transparent phone case with a cat on it that seems to play with the Apple on my phone for my birthday (which was back in June but she forgot it at home twice and then she went on holiday haha). The book really made me want to go out and take pictures, but alas. School is back in session. It was her birthday actually this week, so on Thursday evening I went shopping for her birthday and my mom joined me. I found some great presents for her, but unfortunately I also found some stuff for me (I say unfortunately because I want to save money) It's not like I couldn't afford it but I wanted to put my salary from last week on my savings account haha. I'm really happy with it though!
I got this cute lightbox on which you can arrange your own message (mine right now says 'Hogwarts is my home' accompanied by stars and a heart) at the CUTEST store ever. They have so much great, fun, cute and AESTHETIC stuff I'm in love
I'm not joking the further I got into the store the more I started to not only love, but also hate the store because I NEED TO SAVE MONEY NOT SPEND IT
I also found a Doug the Pug notebook and pen case (not at that store), which wasn't too expensive thankfully. You may know by now that I'm obsessed with pugs, but Doug the Pug?? Love of my life. Massive fan right here. First thing I check on Instagram in the morning? Doug's account. I'm not even joking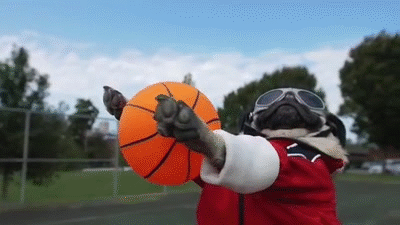 💛 I shared the blog post I wrote for Stedelijk Journal, on Jordan Wolfson's Female Figure and it's take on the violence of objectification
💛 I wondered if we need to read all the blog posts. Thank you to everyone for making me feel better about this and giving me advice ❤️
💛 I did the Little Engine Tag in which I talked about pet peeves, my favourite (gay) song at the moment, ideal pets (I wonder what it could be…) and more
💛 Jordon talks about pet peeves in books
💛 Mikaela talks about the dilemma of reading diverse books as a diverse reader
💛 Marie talks about relatable blogging worries and anxiety 
💛 And also shared more about her WIP and AESTHETICS!!
💛 Inside My Library Mind shares a reading list for Hermione Granger
💛 Fadwa talks about Muslim representation she wants more of
💛 Analee talks about fictional schools she wants to attend
💛 Elly posted again!! And it's another lovely playlist, this time for the month August
💛 Annemieke went to Harry Potter The Exhibition
💛 Shouni wonders if authors should keep expanding their own universes
💛 Bridget shares her blog design resources
💛 A.J. has a guide for LGBTQ+ book spine colours for Bookstagram rainbows
💛 Charlotte talks about her Melbourne Writers Festival Experience
💛 It's the end of May's writing challenge she hosted, and thus she shares writing advice and snippets of beautiful writing 
💛 Ilsa shares 10 perfectly fool-proof ways to encourage people to leave comments on your posts
How was your week? Favourite post you wrote/read this week? Did you read any good books? Most important question of the day: do you love Doug the Pug? Let me know in the comments!