Hello my name is Michelle and I have a problem. I hate the plot of one of my WIPs, but I can't let go
Once upon a time, when I was 13 (or 12??), I came up with the most original plot of ever, namely two teenagers DESTINED. FATED. CHOSEN. to prevent the devil from returning to earth and fighting demons. BASICALLY IT WAS A BUFFY THE VAMPIRE RIP OFF. Instead of Watchers and the Watchers Council it had Guardians and the Council of Guardians/Guardians Council whatever. The Watcher Guardian that looked over my main two characters (who were called 'The Chosen Ones'. So clever. So unique. Much originality) was basically a Rupert Giles rip off (to the point that I  pictured Anthony Head as the character lmao). Oh and he was the librarian at the school (if you're not familiar with Buffy: Giles was the librarian at the school as well lmao) for no apparent reason?? When I rewrote it he just worked at the Council, which actually made sense, but still.
It started out as a rip off. I'm not saying everything was exactly like Buffy, but the similarities were there, which I didn't notice when I first wrote it because I was young and naive and unknowingly inspired by which was back then my favourite tv show of ever.
I finished the book when I was about 14 I think? Or maybe still 13? I have terrible memory
And started to work on the second one, which I never finished because at some point I decided to rewrite the first one, since I wasn't too happy with it. In the end, I wasn't happy with that rewrite either, and started to rethink everything. Character backgrounds, plot points, overal plot, relationships… Everything.
And now I look at the mess I made when I was 13 (because it wasn't just a rip off, it was also full with plot holes and tropes I absolutely loathe now and just… ugh) and I just no longer like it.
Except. I really love the characters. I love their backgrounds, their relationships with each other, the development I was going to make them go through… I am really attached.
I'm ready to let go of the plot, but not of these characters
So now what?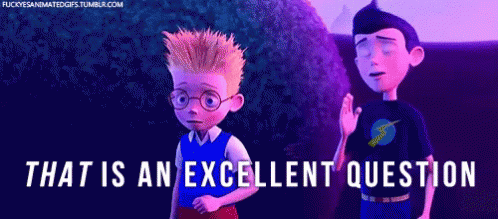 Because I have no clue
I have thought of coming up with a new plot, and keeping these characters, but what kind of plot? Should I stick to (urban) fantasy? Or choose a different genre? And then what? Will they still be the same characters? Because a different plot (and possibly a different genre) means changes to their background stories and the development I had planned. I AM LOST.
If any of you thought this was going to be a helpful post full with tips on how to deal with this I am truly sorry. Instead this is me getting this of my chest, crying for help and hoping I'm not the only one.
Anyone been/going through this? Any advice? Or should we all start a support group together where we cry and eat ice cream? Let me know in the comments!