I had to skip last week's weekly wrap up, as I was really not in a good place. I wasn't feeling that well physically last week, but I also struggled a lot with my mental health. I just didn't feel like blogging, and I'm so happy that I scheduled this month's posts in advance (if only I had done the same for October but oh well)
I was really in the mood for Squirrel Girl last week, so I read volumes 4 and 5. I'm falling more and more in love with this comic and really need to write a post about it. I also started The Backstagers last week and finished it in one sitting yesterday. It's super cute and fun – I didn't expect to love it as much as I did! It's about a bunch of boys who are part of the stage crew for their high school theater club, but backstage is a magical place. Literally. Also it's super queer!!
Last week I also started Ewan Pendle and the White Wraith – I haven't finished it yet but that's definitely not the book's fault. I'm really enjoying it, falling in love with the characters and loving the Harry Potter vibes (but it's not too much like Harry Potter)
Like I said, I've been struggling with my mental health a lot last week. That's not to say that nothing good happened! My friend and I went to 'Boekenfestijn', which is an event that's held every month in either The Netherlands and Belgium in different cities where they sell a lot of books for good prices (though there were also quite a few regularly priced). The only one that's close to me is the one in Utrecht in September, and since we go to school there we decided to go after class. We spent a lot more time there than we had expected and it was a lot of fun to do something bookish with a friend. And obviously to haul some books.* Afterwards we went to eat at Julia's, which is an Italian restaurant at the train station. After our pasta we decided to get a Swirl (is this ice cream a thing in other countries? If not I FEEL SO SORRY FOR YOU IT'S HEAVEN IN YOUR MOUTH COME TO THE NETHERLANDS TO EAT ONE) and ummm at the time it seemed like a good idea? But once I got to the platform, in autumn, in the evening, with my ice cream… I started to rethink that decision lmao. Once I got home I suddenly felt so ill that I immediately went to bed. I still don't know if it was exhaustion, the ice cream so soon after pasta, or both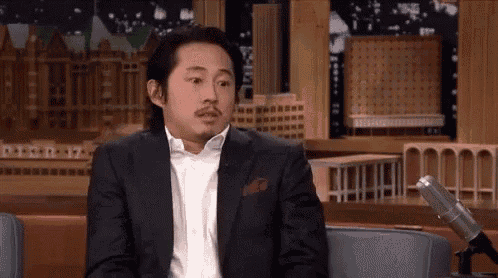 The next day I went to see a play with a few people from work, which was about modern art and was really, really good. It was so clever, witty, funny and well done. Dutchies if you have the chance to go see it, please do! You may need some art knowledge though (I'm not sure how much you'd be able to get if you don't know anything) but if you're interested in art, it's definitely worth it
This week wasn't so special. While I did struggle with my mental health again later this week, it started out pretty good. I'm doing pretty well in school again so far (last week I was really behind because I just wasn't feeling well, which wasn't doing my mental health any good) and I've just been focusing on that.
* Usually I'd post a picture of the haul, but I forgot to take one and now it's too dark
💛 I talked about why I can't relate to library-related posts
💛 I tried to convince you all to watch The Bold Type. It still hasn't been renewed???
💛 I did The Book Fangirling tag in which I shared a hilarious Pokemon joke from my childhood
💛 I talked about one of my many writing problems: no longer liking my plot, but still loving my characters
💛 I talked about plot points and the like you could have if your book is set in The Netherlands
💛 I did The Infinity Dreams Award and basically begged for someone to buy me a life-sized Snorlax plush
💛 Eve talks about comics again
💛 They also did the What Cats Do tag and blessed us with their adorable cats
💛 Vivian talks about why you should go to a museum if you're a writer
💛 Marie has some news to share in regards of her WIP
💛 Mikaela wonders if we still post something that we know won't be popular
💛 Several people did my Book Aesthetics Tag and blessed me with their beautiful aesthetics: Fadwa | Kristin | Beth | Sophie Li – seriously everyone who does this tag is SO TALENTED I'm amazed at all the aesthetics everyone who's done the tag so far has made
💛 Lia created a new fun tag: The Book Mashup Tag 
I didn't read as many posts as I would've liked, but after writing about this struggle I've really come to term with that. When I do have the time (and energy!) I'll try to see if there are any posts that I really want to read that are a bit older, but other than that I'll just try to read more recent posts. I'm really going to try to not stress myself out about blogging this time
SPEAKING OF WHICH. This month you probably didn't notice that I started school again and got really busy, except for my ramblings about it in my wrap ups. Like I said at the start of this post, I scheduled almost all my posts for this month ahead. There were a few posts I hadn't scheduled yet when school started, but I got to that pretty soon. This week I have two posts scheduled instead of three, and I don't know if I'll be able to post that third one. I don't have anything scheduled for October yet, and I may post once a week for a while if that works out better for me. I'll let you all know. I don't want to neglect this blog again, but I also don't want to stress myself out
Anyway, how was your week? Read anything good? Any good comics you'd recommend me? Do you have Swirls in your country?? Let me know in the comments!