I guess it's becoming a habit to post wrap ups every other week instead of every week?? Though not for long! But more on that later.
I have to wrap up two weeks and I barely remember anything – why is my memory like this
In my last wrap up I was still making my way through Danger! Women Artists at Work which I finally finished. It was a really interesting read, but I wish it had included more women of colour and queer women. In my last wrap up I also mentioned having started Chasing Eveline, which I finished as well and absolutely loved. Apparently I never mentioned Masked in any previous wrap ups, but I read that one as well and… boy. I'll elaborate later
Because I was behind on reviews I decided to not start a new book, so instead I read some comics. I'll talk about all of them in my monthly wrap up, but for now I'll only talk about Runaways, since I read the first three volumes. With the tv show coming up I figured it was time to give it a shot. While it's a fun read, it hasn't really blown me away yet. I am enjoying the girl power though.
I also finally read The Importance of Being Earnest, which is something I've wanted to read ever since I fell in love with Oscar Wilde a few years ago, and started Emma by Kaoru Mori. Two years ago I bought volume 1 and 2 in one, but never picked it up. It's a cute manga, but I don't know if I'll continue it once I finish volume 2.
Time to test my memory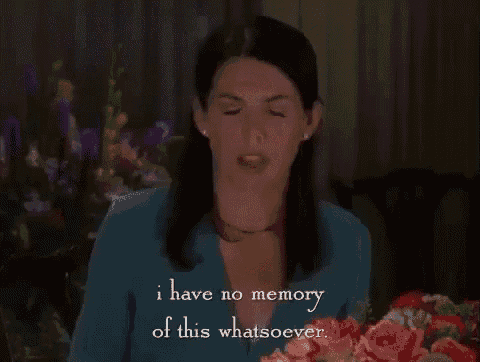 Oh yeah! I went to an art exhibition about gender and sexuality in Rotterdam, which I might cover in an Artsy Hufflehoe at some point. I say might because I might forget woops. It was really interesting though. Next week is the last week so if you live in The Netherlands and find exhibitions like that interesting, go check it out! It's called Among other things I've taken up smoking and is at TENT.
Last week there was an event related to Keith Haring at the Stedelijk Museum, which included a panel with two people from the Keith Haring Foundation and a panel with some Dutch artists on whom Haring had a lot of influence and in some cases they had even met him/worked with him. It was really interesting, but what made it even better was seeing the velum in real life. Back in the 80's Haring painted the velum specifically for the museum but it was gone for years. Now it's been restored and it's on display again above the stairs until June next year. If you're in The Netherlands during that time I'd definitely recommend it because it's really cool seeing it with your own eyes
I also finally cleaned my room – I'm not usually a messy person, but um… It had gotten really bad. By the time I was done it was so weird to see how much space I had lmao. I also re-arranged my shelves a bit and took out some books to give away. This took up a lot of my time, but at least it's finally done.
Yesterday I went to the park hoping to take in the pretty Autumn colours and take some pictures… Only to discover that almost everything was still green #rip
ALSO DID ANYONE WATCH THIS WEEK'S BROOKLYN NINE NINE IT WAS SO GOOD
💛 I reviewed Ewan Pendle and the White Wraith which I'd recommend to every Harry Potter fan
💛 I finally wrote the first post in my London travel series (a year later lmao) 
💛 I also reviewed Masked, which I wouldn't recommend to anyone. It could've been a fun superhero book, but there is a abusive relationship, a white superhero named Gypsy, slut-shaming and a bunch of other fun stuff
💛 And lastly I also reviewed Chasing Eviline, which is a really fun, cute, refresing contemporary that I'd recommend to everyone, contemporary fan or not
Hopefully I'll be able to post part 2 of my London travel series sometime next week, and not spam you guys with so many reviews haha
💛 Giulia @ The High-Heeled Paper Girl wrote a powerful piece called 'No, I don't want you, stranger, to follow me down the streets' 
💛 Lila @ Hardcover Haven talks about things she needs to see more of in books
💛 Vivian @ Writing With Style shares her NaNoWriMo project
💛 And so does Savannah @ The Book Prophet
💛 Holly @ Nut Free Nerd compares The Picture of Dorian Gray to The Goldfinch
💛 Lauren @ My Paper Infinity talks about her WIP and shares her character aesthetics
💛 Ellyn @ allonsythornraxx shares comic recommendations for young adult readers
💛 Bridget @ Bridget & Books talks about what makes her follow a blog
💛 Fadwa @ Word Wonders shares the dos and don'ts of approaching reviewers
💛 Multiple bloggers shared their beautiful book aesthetics: Brooke @ Brooke's Books | Michelle @ Book Adventures | Laura @ Green Tea Paperbacks | Sarah @ Weaving Life | Laura @ Laura Noakes | Alicia @ The Grumpy Librarian
💛 Mikaela @ The Well-Thumbed Reader wonders if it's okay to avoid talking about controversial topics
💛 May @ Forever and Everly came back to the blogging community! 
💛 A.J. @ Lacy Literacy discusses authors invading fan spaces
💛 The Orangutan Librarian wonders how realistic books should be
I've been able to read more posts these last two weeks, but I'm still having trouble keeping up, so sorry if I haven't visited your blog in a while 💛
How was your week? Or past two weeks haha. Read anything good? Watched Brooklyn Nine Nine? Let me know in the comments!