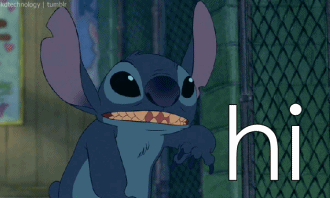 Soooo I didn't mean to disappear like that? Of course I hadn't been blogging as regularly as I would've liked once I ran out of scheduled posts, but at least I got one or two posts up per week until…
School suddenly got very, very hectic. I was busy at the start of term, but I was still able to blog here and there and read some blogposts. Then we got to the point where we had to rely more on each other and the real group work began… And half our group didn't do anything or did such terrible work that it was obvious they expected others to fix it for them. It was incredibly stressful and gave me a lot of sleepless nights, and now that it's finally over I've of course come down with a cold. My friend and I emailed our teacher in detail about our group, and she said that the group members who didn't do their shit are going to notice it in their grades. I'm so relieved to see her taking it seriously and even thanking us for our email. I was really worried that she was going to have a 'not my problem' attitude.
Anyway, this term is over!

I am proud of the magazine we made, even though I know it could've been better. Considering all our setbacks and that half of our group didn't take it seriously at all, we really did a good job.
So now what? Well…
I'm taking a break from school
Honestly if I were to go back in time and tell secondary school me that at some point I'd take a break from college she wouldn't believe me. Thing is, because I'm starting my term abroad earlier than I was initially told, I actually can't follow any classes this term, because that would only be six weeks. I had signed up for a course last year when planning my year, but after lots of emailing back and forth with different teachers, it turned out I couldn't do a big part of the course this term. I could've followed the more theoretical classes, but I didn't want to take the exams while in Manchester since I would be really busy with my classes over there, so I'd have to take them when I'm back anyway. I figured there'd be no point in taking part of the course now, so I'm instead taking it when I get back from Manchester.
I'm actually more than fine with this break – my year is generally still the same as I had initially planned, just a slightly different order and my stay abroad will be shorter (I've talked about this before, but since I'm going to England I'll be there for three months while other people will be studying abroad for five). So at least I won't have any delay in my studies.
I pretty much had a burnout last school year and once this one started I was actually not ready to go back yet, so this break is actually very welcome. Especially after the second half of last term.
Basically this means that I'll be able to blog regularly again! I might have to try and find my footing first, since I'm kind of out of my rhythm again and like I mentioned I have a cold, but I hope to at least post once a week again.
What else have I been up to?
💛 I got new glasses!
My previous glasses were super comfortable and gave me horrible headaches, so I barely wore them and always wore my contacts, but it was really annoying in the morning as I had to quickly put in my contacts before I got a headache and technically you need to take your contacts out about an hour before you go to sleep, which I never did anymore woops. I really love my new glasses – they're cute and so comfortable!
💛 I've worked quite a bit at the museum – like during Museum Night, which is an annual event in multiple cities (though not at the same time) during which museums throughout the city are open until 2 AM. There's lots to do (workshops, panel discussions, dancing, watching the art itself of course) and our Museum Night had a Keith Haring/80's theme. It was a lot of fun and I'm really proud of what we accomplished
💛 My cousin turned eight and he had a Moana cake!! And he continuously said that he loved the movie!!
💛 My mom, aunt, cousin (another one) and I went to a collector's fair – it was fun but there were also quite a few people just selling trash for a high price? I also find it hilarious to see what kind of stuff people collect – that stuff was so normal back in the day. It's like if I were to keep a Coca Cola bottle for 40+ years and then try to sell it for 20+ euros lmao*
💛 I watched Lemonade Mouth and fell in love please watch that movie it's amazing. The moment it ended I wanted to watch it again which barely ever happens 
💛 I decided to treat myself and finally buy Disney Magical World 2 – if you're not familiar with that gaming franchise: it's amazing. It's a bit like Animal Crossing but with Disney and an RPG element. It's really cute, fun and relaxing. Must have for every Disney fan. Anyway I'm a bit obsessed – oops
💛 There's probably other stuff I'd mention but… I don't remember any of it
* Guys I'm onto something here we should all start to collect our trash so we can sell it in 40+ years
So that's where I've been and what I've been up to. I'm hoping to post again soon sometime this week and to read some of your posts, but we'll see how it goes with this stupid cold.
How have all of you been??? Tell me everything. How's school/work going? Done anything fun? Read anything good? Or read something that I should stay far away from? Any posts I've missed that you're particularly proud of? Let me know in the comments!