me: *has no energy or time to write because of essays and stress*
me: when you DO find the time and energy you have to write your review ok!!
me: ok
me: *ends up writing this post instead*
uhhhh so yeah i have no excuse?? This idea popped into my head last week but I had no time and energy to blog (thus why I disappeared, which I kind of saw happening because once I start to stress I just,, drop everything else in my life and focus on that one thing which is usually school which I really hate and want to change about myself because I love blogging) so now that I finally did have time and energy?? Yeah I wanted to put it into a post I was really excited about. That said, I really need to write that review because the book came out on Thursday and I feel like a bad blogger woops
ANYWAY. I looked around the Internet to see if this didn't exist yet and couldn't find anything so here we are! This tag is fairly simple: you answer the questions with gifs. So let's get started!
The Rules
💛 Thank the person who tagged you
💛 Credit the creator of this tag (me!) and link back to this post so I can find out allll about your WIPs!
💛 Try to limit the amount of gifs you use per question – I'd say maybe stick to five or less but I'm not the boss of you
Sum up your WIP in 4 gifs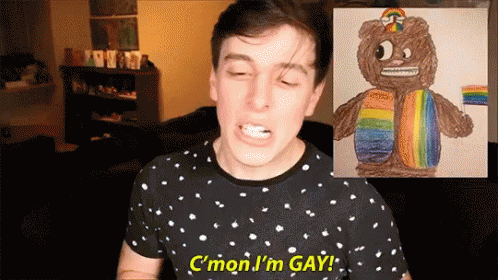 Bonus: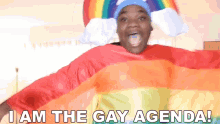 This… is not just an excuse for me to use gay gifs… why would you think that…
Time to introduce your main characters!
Yong-sun
Basically Yong-sun is a combination of Chidi and Amy
Drew
Reyna
Hye-su
How would your main character react in a crisis?
Actually this is Yong-sun all the time so
If you were to meet your main characters, how would you react?
And if you were to meet your antagonist?*
* No I did not include these questions so I could do this meme?? Don't be ridiculous
Is there any romance in your WIP? How would you sum it up in gifs?
I mean,, this is it. For almost the entire book. At first the flirting is subtle, but then,, Romeo and Juliet gets quoted and the other person is still like,,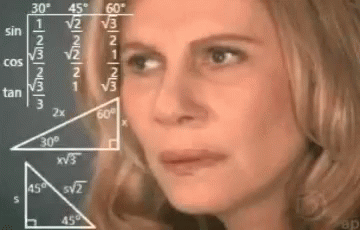 How do other characters feel about this ship?
How do you want people to react reading your WIP?
I TAG
💛 Kat @ Life and Other Disasters
💛 Marie @ Drizzle and Hurricane Books 
💛 Lu @ It's Lu Again
💛 Jackie @ Too Much of a Book Nerd
💛 Ilsa @ A Whisper of Ink
💛 Julianna @ Paper Blots
💛 May @ Forever and Everly
💛 Vivian @ Writing With Style
💛 Lia @ Lost in a Story
💛 Whoever wants to do this of course!
Don't feel obligated to do this!
If you want to know more about my unnamed contemporary WIP check out these posts (in order from oldest to most recent posts):
💛 Sharing 7 lines from the WIP
💛 Snippets: How To Flirt 101 by Andrew Lewis and Yong-sun is a Blue Cow
💛 Introducing My Characters
💛 All Hallows Write Tag 
💛 Winter Is Here Write Tag
💛 Valentine's Day Write Tag
Are you working on a project right now? What's it about? What gif would you use to describe your book? Do you relate to any of these gifs? Let me know in the comments!