Am I the only one who's reading 'baaaaaaad' with a goat voice
Just me?
ok
💛 Starfish by Akemi Dawn Bowman ⭐⭐⭐⭐⭐ – I HAVE NO WORDS. Which is also resulting in me still not having finished my review*. That and that I've been busy with my final essays. But yeah, absolutely love this one. If you haven't read it yet go read it now
💛 Sugar Lump by Megan Gaudino ⭐ – Really disappointed by this one. I didn't expect to love it, but I was very intrigued by the mystery surrounding the town and well, the mystery was ridiculous and over the top soooo… Also the characters were flat, insta-love for your ole regular brooding YA bad boy *eye roll*, token stereotypical gay character… I just can't say anything positive about this one except that I liked the MC's dad but he was ruined for me thanks to the mystery so ¯\_(ツ)_/¯
💛 The Nowhere Girls by Amy Reed ⭐⭐⭐ – Incredible plot, very important and empowering, but I couldn't really connect to it and the characters because of the writing style. Mini review to come at some point hopefully. This is definitely a case of 'it's not you it's me' though, so definititely consider picking this one up!
💛 Saints and Misfits by S.K. Ali ⭐⭐⭐⭐ – Really loved this one! While it deals with a heavy topic (attempted sexual assault), it's still at the same time a fun read, as it really balances the more serious moments with fun scenes with friends and family. Janna herself felt very real and I loved how much she grew. Mini review DEFINITELY to come as I've already written it
💛 A Step From Heaven by An Na ⭐⭐⭐⭐ – I honestly don't know how to review this one all I know is that the moment I finished it I felt like crying this book touched me without me even realising it before the last words.
💛 All American Boys by Jason Reynolds ⭐⭐⭐⭐ – I'm surprised I hadn't heard of this one before? It really deserves a lot more recognition, as it's a very important book. I can't really find the right words right now, so hopefully I'll be able to come back to this later and write a better review than this, as All American Boys truly deserves that. If I never come back to it because I'm forgetful and lazy, do pick this up! I had trouble putting it down, as I wanted to know what happened next. It was interesting to read from the two different perspectives and to see how they came together. Plus, like I said, it's just a really important story
💛 Moxie by Jennifer Mathieu ⭐⭐⭐⭐ – Really enjoyed this one! Very empowering, covers a lot of important topics, discusses white feminism, inclusive, has girls supporting girls… Everything I love in a feminsit book, but the writing itself just didn't really blow me away, thus the four stars.
COMICS: Giant Days #37 // Runaways (2017) #8 // Lumberjanes #49
* I have two sentences wow I'm so close to finishing it
All in all I'm really happy with my reading this month! I read quite a few books, which I all enjoyed except for one, and all of them (again, except for one) were very diverse, inclusive and important. I am a happy bookworm
I skipped two weekly wrap ups in a row, the first one because I was busy with my essay, and the second one because I was at the Kunsthal Rotterdam, an art museum, for most of the day and was too tired to blog when I got home. I'm really crossing my fingers that everything will calm down once I've finished my final essay*. After that I do have to catch up a bit on the schoolwork I neglected to focus on my essays and I am planning on hanging out with friends here and there and doing some other fun stuff, but still! I have a lot post ideas that I'm excited for, some of them already written out, so hopefully this blog will be up and running regularly again soon!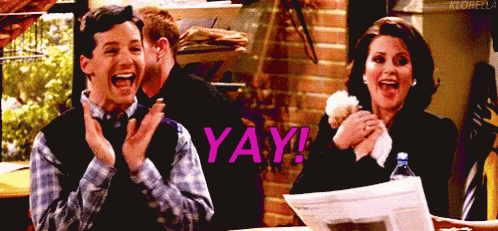 * I had planned on finishing it yesterday or today at the latest, but guess who just started today hahahahahah *whispers* h e l p
Speaking of doing fun stuff, I have been doing that! Like going out for ice cream after school with my best friend, going to an opening with my friend who's usually not interested in art at all??? and she asked me??? #stillshook, going out on Kingsday* with my best friend, going to the art museum I mentioned before… I really don't want school to become all I do this term, which is something I feel I say every term and then eventually fail, but still. Considering I only have three days of school I do feel like it's actually possible this time!
* Kingsday is a national holiday where we 'celebrate the king's birthday'. I put that between apostrophes because mostly it's just an excuse for people to go party and drink lots of alcohol. Not me though, nor my best friend. We walked around for a while and eventually escaped the crowds to go eat at a vegan food bar. I'm not vegan, but she is and she fell in love with that restaurant so I thought I'd give it a go. It was really good!
I'm sure I'm forgetting some stuff, since I always do, but oh well. Anyway, wish me luck on my last essay! I curse myself for getting overexcited and collecting so much information
Oh! I've also been working a bit on my photography blog, which will now also be an art and travel blog I'm not saying I won't be sharing my travel adventures on here anymore, but I am transfering my art-related posts to that blog. It's currently on private and all the posts have been deleted, but it will go live again the 28th of May!
Me: *can barely keep up this blog*
Also me: let's make a new one!*
* Technically I made it last year but I barely did anything with it lol
April might have been a good reading month, but it was not a good blogging month lol. Five posts, two of which are wrap ups and the other three are reviews
Wrap ups 
💛 The Monthly Hufflepuff March // SUPPORT LESBIAN JESUS' NEW ALBUM
💛 The Weekly Hufflepuff #66 // I'M HOME
Reviews
💛 Lady Mary // An Interesting Look At Queen Mary I
💛 The Radical Element // Twelve Stories About Badass Girls
💛 Sugar Lump // A Disappointing, Over The Top 'Mystery'

I'll be sharing posts from around the blogosphere again in the next Weekly Hufflepuff, once I've finished this essay. Since this essay needs to be handed in this Friday, that may be this Sunday, but since I have to catch up on other schoolwork and may want to do some fun stuff as well, it may as well be next Sunday instead haha
How has your April been? Did you read any good books? Or maybe terrible ones that you'd advice me to stay away from? If you're Dutch, did you celebrate Kingsday? Let me know in the comments!