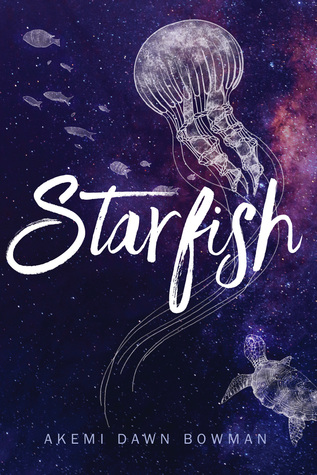 Author: Akemi Dawn Bowman
Genre: Contemporary //  YA
Goodreads rating: 4.12
My rating: ⭐⭐⭐⭐⭐
Kiko Himura has always had a hard time saying exactly what she's thinking. With a mother who makes her feel unremarkable and a half-Japanese heritage she doesn't quite understand, Kiko prefers to keep her head down, certain that once she makes it into her dream art school, Prism, her real life will begin.
But then Kiko doesn't get into Prism, at the same time as her abusive uncle moves back in with her family. So when she receives an invitation from her childhood friend to leave her small town and tour art schools on the West Coast, Kiko jumps at the opportunity in spite of the anxieties and fears that attempt to hold her back. And now that she is finally free to be her own person outside the constricting walls of her home life, Kiko learns transformative truths about herself, her past, and how to be brave.
A luminous, heartbreaking story of identity, family, and the beauty that emerges when we embrace our true selves.
Disclaimer: I was given an copy of this book by Netgalley and the publisher (thank you!) in return for an honest review
Where do I even start? Starfish has been one of my most anticipated reads for a while now, and boy it did not disappoint in the slightest. In fact I think it went beyond my expectations.
I've been having trouble writing this post for weeks now, because putting my love for this book into words?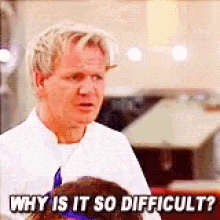 It's been a while since I read a book that I loved this much, plus a lot of it hit me personally, making it even harder to write this review. While I haven't gone through exactly the same thing as Kiko, her relationship with her mother really reminded me of mine with my father, something I haven't really talked about on here. While of course there are differences between Kiko's mom and my father, there were a lot of similarities and I'm just so happy to see this represented so well in ya fiction. Because I'm lucky to know that things weren't okay, so I know that it's okay to choose to not have a relationship with my father now, but there are so many kids and teens out there that don't, that think they just have to accept the way it is because they're family. 
She can't be the villain if she's the victim.
Starfish shows us that it's not okay, not in the slightest, and never tries to normalise her mom's behaviour or get us to symphatise with her.
One quote that hit me really hard, because I've heard pretty much the exact words (except in Dutch of course) were: "I'm not some evil dictator." Her mom constantly played the victim, made it all about herself, constantly looked down on Kiko, and meanwhile Kiko badly tries to be perfect as to please her mom. I still have issues trying to do everything perfectly because of my father, so I related to Kiko so much.
Kiko's anxiety definitely stems from her mother's abuse, but it also stems from (TRIGGER WARNING: sexual abuse. Yes, this is a spoiler, but I want to mention this so that people know what to expect going in) her uncle sexually abusing her when she was a kid. This only made her mother's abuse worse, as she doesn't believe her. Thankfully I haven't experienced any sexual abuse, but I definitely got my anxiety from my father's abuse, making me feel a lot more represented in this book than others that deal with anxiety.
That's not to say that other books I've read don't have great anxiety rep! One of the reasons I loved Queens of Geek and The Upside of Unrequited so much is because of their great anxiety rep, but Starfish? Starfish is so on point. It touched upon things that I haven't seen before in YA (that's not to say it isn't there! I just personally haven't read it or my memory is failing me once again) and it made me think about my own WIP, as these things Kiko felt and experienced are just so normal to me that I didn't even think about including them in my own WIP that also deals with anxiety.
I loved the inclusions of what Kiko actually wanted to say, and what she really ended up saying, because same? Not being good at talking to people, hating parties and loud music*, not being able to have fun when there are people you don't feel comfortable around**, needing someone to hide behind/to talk for you/just be there with you in new situations, quickly worrying that you said the wrong thing and upset someone just because they're not immediately responding… and just so much more. Starfish captured anxiety so well – anxiety is different for everyone, so there were differences between me and Taylor (Queens of Geek) and Molly (The Upside of Unrequited), but Starfish is the first book that when it came to my anxiety I just felt fully represented in.
Normal people don't need to prepare for social interactions. Normal people don't panic at the sight of strangers. Normal people don't want to cry because the plan they've processed in their head is suddenly not the plan that's going to happen.
* Fun fact: when I was still in my mother's womb and my mother would go somewhere with loud music I would protest by moving around and kicking until she left lmao sorry mom so yeah that's something I probably wouldn't like even if I didn't end up with anxiety, but now it can be really hard for me to handle?
** Like it didn't matter I had my friends at school parties I did NOT feel comfortable at all with all the other people around. During our senior trip in Barcelona our teachers surprised us by going to a club hahahaha thanks mates couldn't you have warned a girl I had a panic attack :) bless the club for having wifi though so I could talk to my mom all evening
I loved how at the end of each chapter Kiko would describe what she drew or painted that day, which always reflected something she went through, felt or experienced during that chapter, and to see how she'd turn that into art. Sometimes it was heartbreaking, sometimes heartwarming, but it was always beautiful. The way Kiko's written as an artist is something I aspire to write as one of my character is an artist as well. Plus as an art lover it was just fun to read about an artist!
I draw a woman wearing an elaborate dress, twirling like she's made of light and sun. And then I draw a shriveled girl trapped within her shadow. She doesn't want the light – she just wants her mom.
One of my favourite things in this book is her relationship with the artist Hiroshi, who doesn't just take her under his wings as an apprentice, but welcomes her into his family. He gives her so much wisdom, love and kindess, and so did the rest of his family. I also loved that this way Kiko could reconnect with her Japanese roots, which is something she was missing. Speaking of the Japanese rep, I'm not Japanese, so I can't speak for it, nor can I speak for her experience of looking Asian in a white society, as while I'm part Indonesian I'm very whitepassing. So far I have only seen positive reviews from Asian bloggers, but if there's anything incorrect about the rep that you've mentioned in your review, please let me know so I can link to it!
Kiko's development is incredible. In the beginning she can barely go out by herself (same girl), but in the end she does things outside of her comfort zone, despite her anxiety. She isn't magically cured, she still suffers from her anxiety, but she learns how to live with it. And that my friends? Is the message I really needed right now as my anxiety has been pretty bad lately.
Starfish is an incredible read, and definitely my favourite of 2018. Of course it's only May, but I just don't see anything surpassing it. It has a great balance between heavy and light, but never downplaying the heavy elements. It tackles racism, abuse, family, belonging and so much more.
If you haven't picked this up yet, I highly recommend it.
Have you read Starfish yet? What did you think? Any other great anxiety YA books you'd recommend? What's your favourite read of 2018 so far? Let me know in the comments!