Wow and another week bite the dust* what a surprise does time even e x i s t
ALSO HI I'M TURNING 21 IN LIKE THREE DAYS I'M NOT FREAKING OUT HAHA
On the plus side I'm seeing Love, Simon again in TWO (!!) days for my birthday because the cinema close to my house (and heart I love it it's so small and cute and the atmosphere is just great??) is having a pre-showing. I just subtly moved my laptop with the webpage about the pre-showing on the screen so it was facing my mom and she was all excited 'you want to see it again?'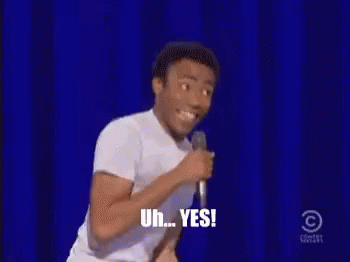 * I have a terrible sense of humour please forgive me
Last weekly wrap up I mentioned having started All of This is True and not being sure how I felt about it yet. Well I finished it and guess what!! I was highly disappointed! Full review came out yesterday*
To cheer myself up after reading that… thing… I immediately started Cinderella Boy because I needed a cute queer Cinderella retelling with a genderfluid protagonist. I'm happy to announce that I finished it on Friday, on the first day of Pride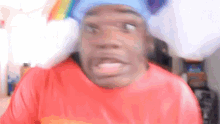 The first half was super slow – it was cute, sure, but I was also bored?? But then things picked up and it got really good. Also that epilogue killed me.
* Haha I really hope so I'm procrastinating writing that review by writing this post ahead of time hahahaha help
I'm scheduling this in advance as I don't think I'll have time tomorrow, but I'm hoping to also have started Autoboyography by the time you read this. If you want to read Autoboyography as well – wow this sounds like sponsored post IT'S NOT I JUST WANT TO SPREAD THE LOVE AND LET Y'ALL KNOW THAT DURING THE MONTH OF JUNE A.K.A. PRIDE MONTH AUTOBOYOGRAPHY, THE ENTIRE BOOK, IS UP FOR FREE ON RIVETED. Just sign up, which, again, is free, and shouldn't be restricted to your location (I expected it to be for Americans only but my lil Dutch self was able to sign up??) AND THEN YOU CAN JUST,, READ AUTOBOYOGRAPHY FOR FREE (and other books as well)
So the beginning of this week still wasn't too great, but I feel a lot better now and am so excited about so many things?? Like seeing Love, Simon again, it being Pride, my birthday coming up, all the amazing books I plan on reading this month (especially once exams are over), freedom being near, nice weather!!, hopefully being able to write after exams, The Bold Type* and Voltron coming back** and blogging! My brain keeps screaming Pride related ideas at me and I'm just like,, pls calm down,, I don't have that much time but honestly? My heart is yelling 'HECK YES BRAIN' and just,, Once I finished writing this post there's a good chance I'll write a Pride related post?? Because I really really want to and sure I can wait until after exams but nope i don't want to do that!
* I mean not only is this an AMAZING show but also!! the main ship is between a black woman (she hasn't used a label yet on the show but she's definitely attracted to both men and women) and a lesbian muslim!!
** @ Voltron remember you promised us there'd be LGBTQIAP+ rep,, now would be a good time buddies chop chop
Um honestly I don't really remember much about this week? I had school for two days because my literature class on Tuesday was cancelled (and that was supposed to be the last one now I have to suffer this Tuesday adgbjsh) and other than that? I've been trying to do some schoolwork, reading, blogging, playing some Pokemon* and just relax. I don't think I did anything special?? Oh but the reason I'm scheduling this is because my mom and I are going to a museum again (two actually, if everything goes to plan)
* @ Pokemon yo I thought there wouldn't be a game this year what u doing fam now I'm going to need to get myself a Switch do I look like a millionaire to u there goes my money afsgdj

🐝 The Writing Hufflepuff 🐝
💛 I announced the relaunch of my photography blog
💛 I reviewed Anger is a Gift, a powerful look on police brutality (plus it's super queer!!)
💛 I wrapped up May??? Where did May go??*
💛 I reviewed All of This is True which I unfortunately found quite boring and I have some concerns about the way a character who commited sexual assault was written
* Lol it sounds like I'm asking about May @ Forever and Everly
📷 Aesthetically Dreaming 📷
📸 I (awkwardly) introduced myself and the blog
📸 I shared a photoshoot of some 'under the sea' photography*
📸 I did the photography tag in which I shared my best photo, favourite instagrams and my love of cats**
* So yeah I took those photographs in an aquarium that blog post title is a LIE sue me I ain't going under water I'm terrified of the ocean
** Yes cats not pugs pugs are my first love but I do love cats very much too
💛 Aimee @ Aimee, Always shares 12 YA books that are being released this month
💛 May @ Forever and Everly wrote an important discussion post about the own voices label and the negative pressure it puts on both authors and reviewers
💛 Savannah @ The Book Prophet wrote an own voices discussion post Native American representation
💛 Marie @ Drizzle and Hurricane Books shares tips on how to find blogging inspiration
💛 Sarah @ Written Word Worlds wonders if there's too much romance in YA
💛 Lu @ It's Lu Again did the 20 Questions Book Tag
💛 Saida @ Erucchii's Books and Recs did my Your WIP in Gifs Tag
💛 And so did Marrill @ Books and Ravens 
How was your week? Read any good books? Are you celebrating Pride? Are you excited about The Bold Type and Voltron? Let me know in the comments!