Exams are over and though I'm still waiting on one grade I'm like 99% sure I passed it so guess what
I'm really trying not to think of the fact that I should look for an internship soon hahaha *help me*
It's been a while since my last wrap up. Last time I had just started Autoboyography – by now of course I finished it and it was beautiful I still haven't written a review because 1) what are words 2) exams 3) i'm exhausted 4) words???
Seriously I have no idea how to formulate my thoughts. Which is fun because meanwhile I have read other books I want to review but guess what!! Words?? I don't have any! Okay dramatics aside I think I will be able to review at least some of them, we'll see. I'm really trying to listen to my body and not push myself to much, so it's possible that not all of the books I want to review will actually be reviewed, but we'll see.
I've also read Tash Hearts Tolstoy, Magnus Chase and the Ship of the Dead and Leah on the Offbeat and I loved all of them very much. I'm still very emotional about the latter two (though Tash was a lot of fun as well!) and uhh hopefully review to come?? I really do want to review them but we'll see what happens. Oh! I've mentioned it in other postsbefore but in case you missed those: Autoboyography and Tash Hearts Tolstoy are up for free on Riveted this month! There's no catch, you just need an account and then you can read a new selection of free books each month.
Oh and I started I Was Born For This yesterday! I'm not that far in yet but I like it so far.
Oh boy it's been a while so a lot happened but my memory is terrible so we'll see. I'm in the mood for some bullet points so let's go with that
💛 I almost dragged my literature teacher (you may recall that I had to read an islamophobic, sexist and homophobic book and that my teacher loves this book) on my literature exam as we had to write a review (unexpectedly!! the entire term all the teachers were like: we're not going to teach you how to review literature/film/art but guess what!! my literature teacher lied!!) on the book and I legit started to write something along the lines of 'islamophobes would definitely enjoy this book but if you're a little bit smart and know something about Islam you wouldn't and then I realised that I was calling the person responsible for my grade islamophobic and stupid adbgsdh Like she deserved that drag but this woman is super petty and I needed to pass so that I didn't have to reread that stupid book. But I did politely 'drag' her in my survey on the class, where I criticised the class itself (we're really going to study one book, by a white straight cis man who is also islamophobic, sexist and homophobic. All she said about it was that she thought he was none of those things. That was in the first class, before anyone of us had started the book and she wanted us to form our own opinions. Then she never asked after those opinions) I also mentioned the homophobic comments because what she said was not okay!! (she read a homophobic line from the book as an example of 'humour' in the book and described another author as 'actively homosexual' like did y'all know i was passively bisexual apparently so!!) I really hope something will be done but I don't have much hope. At least I said something.
💛 I had my exams and so far passed with flying colours?? So yeah studying my ass off was worth it! Sorta. Did I mention I'm exhausted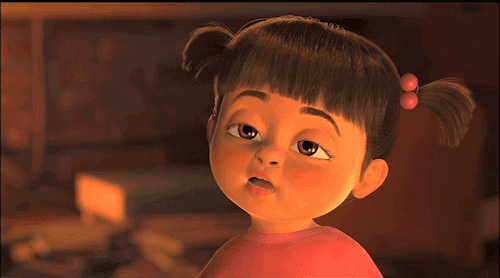 💛 I saw Love, Simon again and loved it even more this time around which I didn't think was possible but here we are
💛 It was my birthday but I keep forgetting that I'm now 21 and keep calling myself 20. But hey that's progress because before my birthday I would sometimes call myself 18 and that's very very wrong
💛 I caved and bought a Nintendo Switch with my birthday money because LET'S GO PIKACHU. A NEW MAIN POKEMON GAME NEXT YEAR. A NEW ACE ATTORNEY GAME (when though??). For now I got Mario Oddysey because my mom was like 'you should buy a game or what is the point' and she had a point there. It's been a long time since I played games like that but it's so much fun?? Incredibly frustrating and I've been cursing like a sailor but fun!
💛 I also was given books of course! I'm too lazy to take a picture so here's a list: Starfish (because I needed a physical copy), Leah on the Offbeat, The Brightsiders, I Was Born For This, Children of Blood and Bone, Ace of Shades, A Thousand Perfect Notes and Quests for Glory (The School for Good and Evil #4)
me this summer
💛 There was an event at the museum where I work so I took my best friend with me and uhhh it was basically a sitcom episode sdfbj It's a long story but it involves me running away from tour guides (colleagues that I had never met before and hopefully never will again), them seeing me both times, my friend cursing my lack of sneakiness and my friend who's not interested in art practically running towards an art work because I told her someone had slashed a knife into it years ago and losing me in the progress. Basically it was a mess but it was hilarious.
I probably forgot some stuff (a lot of stuff?) but uhh these are the highlights? I think? They're the ones I remember anyway. I did struggle with my mental health again but as I'm feeling better today I don't really want to talk about that.
I can't believe I'm actually adding a writing section!! Of course I haven't really been able to write thanks to school and exams, but yesterday I was suddenly hit by a burst of inspiration for a WIP I've been stuck on for a very long time now. It's one of my very first WIPs (I kind of count it as the second one since it's the second one I actually sort of finished (as in I finished the first book and started the second but then started to rewrite the first one. And then started to rewrite the first one AGAIN)) and I hated the plot. Absolutely hated it. It's pretty much a Buffy the Vampire Slayer rip off (I was like 12 or 13 I didn't realise it at the time ok), full of plot holes and a lot of stuff just doesn't make sense. Oh and horrible tropes that I can't stand now. I was ready to just let it go, except I loved my kids. I actually wrote a post about this last year
So a while ago I sorta got a lil bit of inspiration already, but there wasn't really much there yet. But yesterday? Out of nowhere something came to mind and now I have almost three pages in Word with ideas and I'm PUMPED. I'm not going to write it yet as I want to work on my current WIP and finish that one first (and maybe write the sequel first too) but I'm just so excited?? I'm so happy I found a plot that so far works for my kids.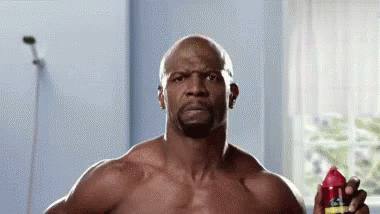 me yesterday
For years I called it The Chosen Ones but my current working title is 'the not chosen ones' because they're no longer chosen lol. There's still a lot I need to figure out but that's okay. I've got something and that already makes me so happy. It's VERY different from the original, which is weird but since I hated the original I'm more than okay with that.
This is the current blurb:
Rose Clark vividly remembers the night her parents were murdered – and now it seems their killer is back. Determined to catch the killer herself, Rose finds herself caught up in something she would've never dreamed of.
It's very short but I like it so far. I've never written a blurb for the previous plot but basically it was about two teenagers (one of them being Rose) who were 'chosen' to prevent the devil from returning to earth. Over the years things already changed a lot from the original WIP, but now??? I barely recognise it lol. But it's good because for the first time in a long time I'm excited to work on this WIP again!
🐝 The Writing Hufflepuff 🐝
💛 LGBTQIAP+ Comics You Should Read Part I
💛 My Current Writing Ideas/Projects That Are All Gay Duh + Aesthetics!
💛 LGBTQIAP+ Books That I Want To See Turned Into Movies
💛 Cinderella Boy // Genderfluid Cinderella and Queer Kids Fighting Back
📷 Aesthetically Dreaming 📷
📸 I shared some of my favourite Instagrams (theme: Paris)
📸 I talked about the struggles of being a photographer
📸 I shared my photography essentials
📸 I shared 6 LGBTQIAP+ artists for Pride
📸 I looked at the pros and cons of a Canon camera and iPhone 6
I've barely read any blogposts since my last wrap up which is really annoying because I was keeping up with posts so well?? I haven't really had the energy or been in the mood to read posts since my exams ended this Tuesday, so I don't have that many to share
💛 Mel @ A Word and a Whisper created The Pride Tag
💛 Kat @ Life and Other Disasters celebrated her fifth!! blogoversary
💛 May @ Forever and Everly shares her Pride month recs and their own Pride TBR
💛 Olivia @ Purely Olivia talks about why she loves multiple POVs and shares a few favourites
💛 Aurora @ Aurora Librialis shares 5 non-canon ships aka the gay ships we deserve
💛 Lia @ Lost in a Story shares her Pride Month TBR
💛 Bridget @ Bridget and Books shares some recs based on 'if you liked this'
Wow that is one big wrap. Or at least it feels that way. Sorry about that?? I had a lot to talk about I guess. How has your past few weeks been? How is your Pride so far? My rainbow shoes gave me huge painful blisters even though I've worn them quite a few times now this is homophobic especially since it's Pride!! What have you been reading? Are you prepared for Camp NaNo? (why did I have to bring up Camp NaNo I'm not prepared AT ALL) Are you done with school for the year? Let me know in the comments!