I GOT A VIP TICKET TO SEE LESBIAN JESUS I REPEAT 30 OCTOBER I WILL MEET HAYLEY KIYOKO 😭😭😭
On one hand I'm freaking out that it's August already?? But on the other hand I now can't wait till October so ¯\_(ツ)_/¯ Plus Janelle Monáe in September!! 
Guess who has a bit of a reading slump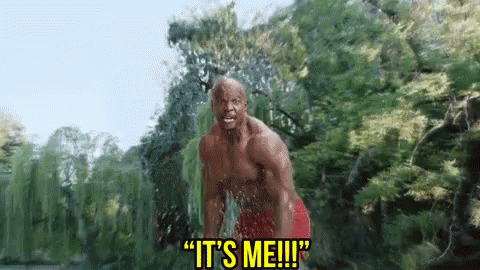 This is due to several reasons:
💛 As you know I've been trying to focus on my writing (thus my lack of blogging)
💛 The weather has been uncomfortably hot and it's hard for me to concentrate
💛 Trying to live more in the moment and do fun things
💛 I'm trying not to pressure myself to much and just do whatever I want whenever I want, and apparently that means barely any reading??
💛 I'd… just… rather… do other things? Who am I
I'm STILL reading Ace of Shades even though it's really good and I'm enjoying it?? I know I could've finished this in a few days but,,, I don't know what happened. I did have some trouble getting into it because I've gotten so used to the faster pace of contemporaries, but uhhhh It's been over a month. I'm planning on rereading it at some point when I'm no longer in a slump
Anyway, I DID read during July despite still not having finished Ace of Shades, because I wanted to read Riveted's free reads of the month before they were gone. I also had to catch up on some of my favourite comics
💛 Fawkes by Nadine Brandes ⭐ – I had to put Ace of Shades down for this one because it was an ARC. And I didn't enjoy it one bit :') They were planning to kill the thing but they barely did anything?? It was very boring and I wasn't impressed with the worldbuilding
💛 The Summer I Turned Pretty by Jenny Han ⭐⭐ – The only reason I gave this an extra star is because it was a very fast read, but I wasn't impressed by this at all. Mini review coming up soon, but I'm in awe of how much Jenny Han improved after this? I wouldn't have guessed this was written by the same person who wrote To All The Boys I've Loved Before
💛 Alex, Approximately by Jenn Bennett ⭐⭐⭐⭐ – My favourite read of the month! This one was just so much fun, yet it also deals with more heavier themes like trauma. 10/10 would recommend
💛 Museum of Heartbreak by Meg Leder ⭐⭐⭐ – Maybe more like 2.5? I don't know I'm torn on this one. I barely remember anything sdbghs I'm going to try and write a minireview for it depending on how much I'll remember
💛 Cotton Candy by Ringo Hamano ⭐⭐⭐ – A very cute manga about two girls falling in love! It's very short, thus my three-star rating since there's not that much build-up, but let me just say that the title is PERFECT for it.
COMICS: Giant Days #39 and #40 // Lumberjanes #51 and #52 // Zodiac Starforce: Cries of the Fire Prince #4
YA GIRL WON CAMP NANO ON THE VERY LAST DAY LIKE SHE DOES EVERY YEAR BECAUSE PROCRASTINATION IS HER BEST FRIEND
I've written little over 20k this month and I'm SO close to the actual end?? I might even finish it this week, but to be honest I might need a break from all the pressure and stress I've been giving myself over writing lol
I won't share any snippets here, because I'm planning a post for that, so hopefully I'll share some soon
As mentioned before, I decided to take a break from blogging this month. Even though I didn't spend all of my time on writing, it did feel really good to not have that pressure and just enjoy my Summer? Don't get me wrong, I still love blogging, but I do have a feeling I might reduce the amount of time I spent on it and pressure myself a lot less.
🐝 The Writing Hufflepuff 🐝
Reviews
💛 Amy and Roger's Epic Detour // Not Really That Epic?
💛 Fawkes // Bored and Confused??
Bookish
💛 The Book Blogger Insider Tag // Did I Just Expose Myself As The Bad Blogger I Am
Writing
💛 Why I Often Don't Write Even Though I Love Writing // A Cry For H e l p
Wrap ups
💛 The Weekly and Monthly Hufflepuff #71 June // Sad Because Pride Is Over, Freaking Out Because CAMP NANO HELP ME
💛 The Weekly Hufflepuff #72 // Writing What Is That I Don't Know It
📷 Aesthetically Dreaming 📷
📸 The John Rylands Library // Absolutely Gorgeous and Magical
📸 Michelle Turns Art Into Memes
How has your month been? Did you participate in Camp NaNo? What was your favourite read? Let me know in the comments!