So I never got around to wrapping up December, and as January came to a close I just decided to wrap it up together with January. At least now I'm all caught up! This might get a bit long and for that I apologise, but I feel so much better knowing I'm not behind now
December and January were pretty okay reading months! I read quite a bit, especially considering how exhausted I am and most of them I enjoyed! I don't remember much about my December reads, but I shall do my best
🐝 December 🐝
💛 From Twinkle With Love by Sandhya Menon ⭐⭐⭐ – This one was okay? I don't remember much, except being a bit frustrated with the main character. She was so obsessed with popularity and a lot of her thoughts were about that? At some point I get it Twinkle, you don't have to keep repeating yourself. It was interesting to see how she actually got a LOT worse before the actual growth happened, but I don't think it was explored enough and the growth felt a bit rushed. Nonetheless it was a cute and fun read, and I do recommend it!
💛 Thunderhead (Arc of a Scythe #2) by Neal Shusterman ⭐⭐⭐ – So for me this was definitely a case of second book syndrome. I had trouble putting down the first one because I just had to know what would happen next, but I actually skimmed parts of this one. It also didn't help that it was so long? Also I'm still not sold on the romance #sorrynotsorry It feels so forced to me and that they only got together because they're a boy and a girl. But there are some fantastic plot twists that kept me on my toes and the cliffhanger left me wanting more, so I will read the next one
💛 Crazy Rich Asians by Kevin Kwan ⭐⭐⭐ – A fun read, but I personally prefer the movie. The writing wasn't that great and there were a lot of characters to keep track of, some of them disappearing for a long time before they suddenly popped up again and by then my Swiss cheese brain had already forgotten about them.
💛 Starry Eyes by Jenn Bennett ⭐⭐⭐⭐ – This is going to sound odd since it's a four-star rating but, I'm a bit disappointed? Thing is I was way too hyped to read this since I loved Bennett's Alex, Approximately, even being one of my favourite reads of 2018. I just missed the spark and the meaning of that one, but nonetheless it was a fun, refreshing read and can Lennon's moms adopt me??
💛 Summer Bird Blue by Akemi Dawn Bowman ⭐⭐⭐⭐⭐ – I already talked about this one in my favourite books of 2018 post but hey let's gush some more! Firstly I forgot to mention in that post that Rumi realises throughout the book that she's aroace and the conversation she has about this with one of her friends is so beautiful and heartwarming. The cast is incredibly diverse (all of them POC, I think most of them biracial if I remember correctly? And some other LGBTQ+ rep too) and it feels so realistic how Rumi slowly gets to know them and lets them into her life. I also loved how Rumi found solace in her elderly neighbour and how he taught her how to deal with her grief. If you want to know more about how I felt I recommend reading my favourite books post I linked earlier
💛 Forever Geek Girl (Geek Girl #6) by Holly Smale ⭐⭐⭐⭐⭐ – Oh what a bittersweet ending to such a comforting, fun, heartwarming series. While I'm sad that Geek Girl has come to an end as it meant so much to me last year while in Manchester, I'm very satisfied with the way it ended. Harriet has come a long way since we first met her and I couldn't be more proud.
💛 American Panda by Gloria Chao ⭐⭐⭐ – Uhhhhh I don't really remember much? Except that the beginning was a bit messy and I was a bit confused with the way chapters transitioned (I think?? don't quote my Swiss cheese brain on this) and I wasn't too fond of the writing style (don't ask me why I don't remember) but it was a cute read!
🐝 January 🐝
💛 The School for Good and Evil #1 – #3 by Soman Chainani (reread) ⭐⭐⭐⭐⭐ – Been meaning to reread this trilogy for a very long time now, especially when I got Quest for Glory last year because it's been years since I read this and I wanted to actually remember things when reading the new one. Rereading was SUCH a blast. I knew how much I loved my girls but I had kinda forgotten how much? I'd die for Agatha and Sophie, their growth and their love for each other. Also for my favourite coven of witches, my dumbass disaster bi* royal son and of course Hort. I reviewed the first one once upon a time but hahaha I ain't linking to that if you really want to read it I'm sure you can find it but boy oh boy do I find it cringey. I'm planning on writing a post on the series sometime soon (possibly around the time the fifth one comes out?) but we'll see
* mostly a headcanon, he does almost kiss what he thinks is a boy but it's never explored apart from that so don't get your hopes up too much
💛 Quest for Glory (The School for Good and Evil #4) by Soman Chainani ⭐⭐⭐⭐⭐ – While I love the original trilogy, I was a bit worried going in, since back when The Last Ever After came out I declared it a perfect ending, and upon rereading I still agreed with that. I was especially worried if Sophie's character development would be undone but thankfully that wasn't the case. I loved reading about my kids again and meeting new kids. Also?? Are Heather and Anadil?? Dating?? Soman please confirm that my lesbian witches are canon lesbian witches and in love with each other please
Despite having guessed some of the bigger plot twists, it was still hard to put down and I couldn't wait what would happen next. I'm so glad I don't have to wait that long until book five haha
💛 We Are Here To Stay by Susan Kuklin ⭐⭐⭐ – To quote my review on Goodreads because I'm lazy: We Are Here To Stay is emotional, gripping and a very important read that should be mandatory reading for everyone. This book could open so many eyes and make people more sympathetic. The writing itself didn't blow me away, but in this case that didn't matter. It took me a while to read, but that's because of the heavy subject matter and my mindset right now, thus why it was sometimes difficult to pick it up again. Definitely not the book's fault!
💛 The Goose Girl by Shannon Hale ⭐ – Many years ago I read Hale's Princess Academy and fell in love, thus I told myself I'd read all of her books. Over the years I kinda lost interest and that never happened, but when I saw The Goose Girl in my library's ebook catalogue I decided to give it a go. What did I have to lose? My time, apparently, as I was bored to tears. I skimmed most of it instead of just dropping it since I was curious to see the ending, but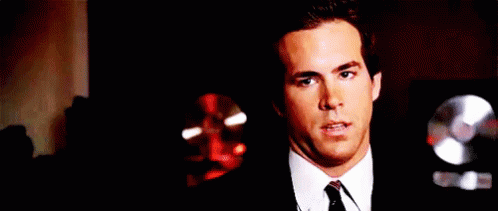 I'm?? So disappointed?? I was a bit worried I might not end up loving it since I was pretty young when I read Princess Academy, but I did not expect this. It was such a slow read, the main character felt flat, there were so many characters to keep track of that I did not care for… Yeah, not a fan
💛 The War Blog by Glen Sobey ⭐ – WELP SO THIS ONE WAS A MESS. The War Blog claims to be feminist and take on rape culture but um yeah no. I don't even know where to start so if you want to know more read my review. Also if you want some recs of books that actually ARE feminist and/or take on rape culture, I included some in the review
COMICS: Young Justice Outsiders #1 and #2
Oh boy what did I do these past two months? If you're new here or haven't been here in a while (hi!) you probably don't know this, but last month I realised I had a burn-out and that I wasn't doing so well. I thus decided to take a break from school and just try to get some rest. So that's what I've been doing. Apart from working a few times a week to keep my mind off of things and to combat the restless feeling I've been struggling with, I've mostly been reading (both books and webtoons), playing video games and watching things on Netflix (it's been a very long time since I wrote a post on tv shows I'm watching, should I do one again?), but I have done some other stuff too! So here's a list of some highlights:
💛 My best friend and I went to an indoor trampoline park and it was so much fun. 10/10 would recommend but definitely try to go on a day where kids are at school. We were there on a Friday afternoon wgjdfg At first we felt a bit awkward and old but?? who cares??
💛 My mom actually beat me a few times at Mario Kart???? What sorcery is this????
💛 Sometime last year Duolingo added Indonesian and while I immediately started the course since I've been waiting forever I was so exhausted before with everything that I had going on, that I was very inconsistent. I'm really working at it now and can speak and understand it a little bit, which is really cool! I may not know any of my Indonesian relatives because yay colonialism but it still feels like I'm getting a bit closer to my heritage
💛 I got a new bathrobe!! Yes this is a highlight as it's very cute, soft and sdfjbghd so warm I'm just so happy with it as it's been so cold. The hood is Winnie the Pooh's head and the pockets look like honey jars.
💛 My mom and I went to the Hortus Botanicus, a botanical garden, which had a special event called 'Hortus by Night', which meant the garden was lit up with pretty lights and there was a campfire where you could get some warm drinks. It was really nice and definitely recommend going if they do this again next Winter!
💛 We had a Christmas party at work and I actually went?? And I had fun and didn't feel awkward the entire night?? I mean there were parts where I felt awkward and a bit uncomfortable but still! Progress! I'm very grateful that there are quite a few colleagues that I like and feel comfortable with, or I definitely wouldn't have considered going and come up with a lame excuse sdngdkjs
Mostly I've been thinking about my WIP, reading about writing, pinning on Pinterest… It still counts right? I've had some important realisations about things I need to fix, came up with some great new plot points and created two new kids for the sequel* and I can't wait for you to meet them?? I'm still thinking about what kind of post I could introduce them in. I've also written a few scenes for this sequel** that have been on my mind and needed to get off my chest, so yay I wrote something!
* Help I've spent too much time thinking about this sequel asjsdgknj
** Like I said h e l p

🐝 The Writing Hufflepuff 🐝
💛 I talked about what I'd been up to since the Summer 
💛 I explained why I had kinda gone on another hiatus (spoiler it's the burn-out)
💛 I discussed the books I read in August, September, October and November
💛 I reviewed The Enchanted Sonata, a cute retelling of The Nutcracker and The Pied Piper
💛 I talked about my favourite books of 20Gayteen
💛 Which didn't fit in one post so here's part two
💛 I reviewed The War Blog which pretends it's feminist but it's really not
📷 Aesthetically Dreaming 📷
Remember my other blog?* Yeah I'm very inconsistent when it comes to that one! (rip) Managing two blogs was already hard but with this burn-out? Um yeah not going so well. I posted once (1) which I guess is already an achievement considering how little I post on there. I decided to rewrite my old Orlando travel posts from this blog on there, because yikes are they cringey to read and I want to slowly move all my travel posts to that blog. I won't delete my old travel posts because I don't want to lose your comments, but I might make them private.
* It's about travel, art and photography!
** Seriously what was I thinking
📸 Orlando Part I // The Wizarding World
What have you been up to this month? Favourite reads? Have you ever been to an indoor trampoline park? How's your writing going? Let me know in the comments!