It's that time of the year again: time to freak out over the fact that we're already halfway through the year (*insert Jake Peralta 'WHAT' gif*) and about the books we've read so far. Thank you Olivia @ Purely Olivia for tagging me!
1. Best book you've read so far this year
This is a tie between Starfish and Anger is a Gift. Both were incredible for different reasons, though both had great writing and are very important.Starfish has the best anxiety rep I've ever seen, a biracial Asian (half Japanese, half white) MC, explores what it means to be biracial and talks about racism. 
Anger is a Gift is about police brutality and will hit you in the gut, but at the same time it has so many lighter moments between families, friends and the main ship. The entire main cast is black or brown, the main character is gay and he has so many LGBTQIAP+ friends. Even a trans friend and a nonbinary friend!!
You can find my Starfish review here, and my Anger is a Gift review here
2. Best sequel you've read so far this year
Magnus Chase and the Ship of the Dead was a great conclusion to the trilogy. I loved every second of it and I love that while everything is resolved, it felt like there's so much more to tell, thus leaving it open for more books (please uncle Rick I'm not ready to let my kids go yet)
3. New release you haven't read yet, but want to
Seriously, it's time for me to once again beg the publishing industry to please stop. Just for a little bit. I can't keep up.
Some new releases that I want to read and thankfully have on my shelves are The Brightsiders (which I'm reading right now actually!*), Children of Blood and Bone and A Thousand Perfect Notes.
* Can you tell I started this post a while ago dsbjh4. Most anticipated release for the second half of the year
What's even being published. I have no idea. Oh wait! I'll steal Olivia's answer because I too am excited for What If It's Us5. Biggest disappointment
Hahahahhaa Snowsisters bye
Seriously I was so excited to get approved for this ARC I was all 'THIS BOOK IS QUEER I'M QUEER THANK YOU NETGALLEY' and then this was a transphobic mess :) You can read my review here
6. Biggest surprise
Definitely Flight Season. I didn't really have high expectations – I thought it'd be a fun, fluffy contemporary but I got so much more than that. I got a beautiful story about overcoming grief, accepting death, friendship and criticism on the American immigration system. You can read my review here
I also didn't expect to love Alex, Approximately as much as I do. I thought it would be a fun read with one of my favourite tropes, enemies to lovers, but I didn't expect a story about living with trauma as well. Also: the love interest is half-Hawaiian and the MC's best friend is black. Read my review here
7. Favorite new author (debut or new to you)
Akemi Dawn Bowman, Mark Oshiro and Alice Oseman. I know I was supposed to pick one but dmnbgs I can't choose ok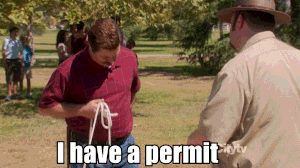 8. Newest fictional crush
Uhhh does it count if I say Abby Suso? 'Cause Abby is definitely not new to me but boy I love her so much* and I DID read Leah on the Offbeat this year sooo
* This has nothing to do with my crush on Alexandra Shipp nope nothing at all9. Newest favorite character
WHY ARE THESE QUESTIONS SO HARD I LOVE SO MANY OF THEM
Like there's Kiko from Starfish, Moss from Anger is a Gift, all the kids in I Was Born For This, Levi and Enne from Ace of Shades, the kids in Flight Season… I was introduced to too many great characters this year okay?
10. Book that made you cry
Have I,, mentioned Anger is a Gift yet,,, because,,, I read THE WORST scene on the bus and I just,,, closed my Kindle app on my phone, stared in front of me and pretended that had just not happened and everything was FINE because I was not going to cry on the bus
Everything was not fine
Also Starfish because I related a lot to Kiko. I didn't really cry because of her anxiety, but I did relate to the abuse she faced and in some cases that hit me hard.
Oh boy I also shed tears while reading Flight Season and of course during All American Boys as well. Basically I cried a lot this year??11. Book that made you happy
Thankfully a lot of books also made me happy! Leah on the Offbeat immediately comes to mind, but also Geek Girl #3-5 and Cinderella Boy. Leah does have some issues (which I'll talk about in my review which I'll hopefully write some day??) but overal it just made really happy and I finished it with a big smile on my face. The Geek Girl series is just always a delight to read. Even though the secondhand embarrassment is bad it always manages to cheer me up. And oh boy Cinderella Boy?? Such a cute queer Cinderella retelling (genderfluid gay MC!). I loved seeing all these queer kids fighting for their rights and getting their happy endings.
12. Favorite book to movie adaptations you've seen this year
Even if Love, Simon hadn't been the only adaptation I had seen (so far!! We're so close to To All The Boys I've Loved Before!!) it would be my favourite anyway. I just have no words to describe how much this movie means to me but just thinking about it makes me tear up I love it so much. I actually loved it even more the second time around, which I didn't think was possible
13. Favorite review you've written this year
Probably my Starfish review! It took me a while to get around to it because some of the topics Starfish touches are a bit of a difficult topic for me, but I'm so proud I managed to talk about it.
14. Most beautiful book you've bought (or received) so far this year
Uh this is a good one lol. I haven't bought or gotten any special editions or anything, which I usually use for these kind of questions. I'm very tempted to go with Starfish again, because I knew I needed a physical copy of it and it has such a gorgeous cover?15. What book do you need to read by the end of the year?
Again, all of them lol. Though to be honest I should probably read some of the books that have been left unread for years now…

all the unread books that have been on my shelf for 3+ years
Would you look at that – I finished writing this in August. I'm pretty sure I once got this tag up waaay past the mid-year point. This post really reminded me of how many great books I've read this year?? Sure, there have been some not so great reads, but over all I've loved so many books? Thank you 20gayteen
How has 2018 been so far for you reading-wise? What has been your best and worst reads? Can you relate to any of my answers? Let me know in the comments!