As I'm pretty close to finishing my current WIP, what better way to spend my time than making a 'incorrect quotes' post? 'Actually finishing the thing', you say? Pff don't be silly!
Also I guess you can say there are kind of spoilers in here, especially for the main romance but? 1) honestly the main romance is probably obvious for the reader once you start the book 2) who knows if this ever even gets published? 3) if it DOES get published who will remember this post 4) I wanted to include these quotes/memes ok pls let me
OH! If you're wondering where some of these are coming from… I mean you could ask but there's a 9/10 chance I have no idea as I just looked at tumblr and the like and they often don't cite a source so sorry sdkj I only know the John Mulaney and the memes (though to be fair maybe the ones I don't know are memes too?? who knows) But if you really want to know I'm sure that if you google it you'll find it? That's how I found out lots of times
Yong-sun An is worried about a lot of things, but at the top of his list? The future. Worried his anxiety will get in the way of everything he does, he has no clue what he'll do after graduation. If he even graduates. Because that's another thing he worries about. Not that his grades are bad, far from it, but one time it's bound to go wrong, right?

Meanwhile, his not-best friend (except he is his best friend) Drew suddenly starts to act weird. Yong-sun has no idea how to help, but he has a feeling that it has to do with the mysterious text messages Drew has been getting.
Drew: looking back, I have no regrets.
Yong-sun: You should.
Yong-sun: I would like to propose…
Drew: *eyes widens*
Yong-sun: …an idea.
Drew: *disappointed* oh.
Someone: are you nervous?
Yong-sun and Hye-su: About what? But yeah.
Hye-su: I have edge.
Reyna: you really don't. You are literally the most wide eyed person I ever seen, you have the face of a lamb.
Drew: I like you
Yong-sun: Unrealistic. Unbelievable. Lies. False.
Reyna: I am very small, and I have no money.
Reyna: so you can imagine the kind of stress I'm under.
Hye-su is also very small but she knows how to save money, meanwhile Reyna: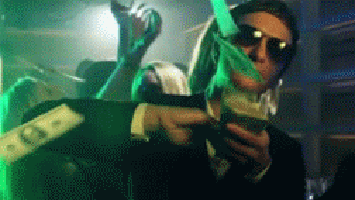 Drew: well, I guess you could say that "I've fallen for you"
Yong-sun: you just fell down seven flights of stairs, how are you even alive-
Reyna: if you had ten chocolate cookies and someone takes half of them away, what will they have?
Drew: a broken hand.
Drew: Yong-sun is on holiday with his parents in Seoul so while he's gone I'm gonna cut the sleeves off of all my shirts
Hye-su: why???
Drew: he's pretty much 85% of my impulse control
Yong-sun's dad: I'm gonna do it.
Yong-sun: no please.
Yong-sun's dad: I'm- I'm gonna.
Yong-sun: DAD
Yong-sun's dad:
Yong-sun:
Yong-sun's dad: YEET.
basically the popcorn scene if Yong-sun's mom hadn't woken up
Reyna: oh so when crows remember people who wronged them and hold grudges, it's "intelligent" and "really cool".
Reyna: but when I do it I'm "petty" and "need to let it go."
Reyna: how's the most beautiful person in the world doing today?
Hye-su: I don't know how are yo-
Drew: *from across the room* I'M DOING GREAT THANKS.
Drew: I ain't talking.
Reyna: we have ways of making people talk *cuts a piece of cake*
Drew: can I have some?
Reyna: cake is for talkers.

Drew: When have I done anything rash or irresponsible?
Yong-sun: I keep a list. it's alphabetised.
Yong-sun: are you flirting with me?
Drew: have been for the past year thanks for noticing
basically THE MEME that sums up the main romance dsnjbgh
Yes I made my own meme because I'm extra like that
Drew: *about the Colosseum* it's kind of underwhelming :/
Hye-su: 
Hye-su: time to die
* not an incorrect quote, Drew literally says that and this is basically Hye-su's face I know this is technically 'polite cat' but honestly it also looks like its screaming on the inside??
There's a good chance I might do a part two at some point and there's DEFINITELY a John Mulaney-themed one on the way, but this is it for now before I get carried away dsjbg I just really love incorrect quotes ok?
Anyway I hope this was a fun way for you to get to know my characters a little better? Also I'm honestly thinking of turning this into a tag? So if you want to do this consider yourself tagged. The rules are very simple:
💛 Thank the person who tagged you
💛 Credit the creator of this tag and link back to this post so I can get to know your characters better + IT'S FUN I LOVE INCORRECT QUOTES SO MUCH
💛 Use already existing quotes/memes/whatever or make your own memes like I did (using… already existing memes… but still)
Want to know more about my WIP?
💛 Introducing My Characters
💛 Sharing 7 lines from the WIP
💛 Snippets: How To Flirt 101 by Andrew Lewis and Yong-sun is a Blue Cow
💛 All Hallows Write Tag 
💛 Winter Is Here Write Tag
💛 Your WIP in Gifs Tag
💛 Let's Celebrate Winning Camp NaNo With Some Snippets! // Part I
💛 More Snippets or More Like Yong-sun's Dad Appreciation's Post // Part II
Do you ever look at quotes or memes and think 'hey, that's my character/wip!'? Do you think this should be a tag? Would you do it? Oh and what's your favourite meme? Let me know in the comments!