Author: Lygia Day Peñaflor
Genre: Contemporary //  YA
Goodreads rating: 3.7
My rating: ⭐⭐
Miri Tan loved the book Undertow like it was a eing being. So when she and her friends went to a book signing to meet the author, Fatima Ro, they concocted a plan to get close to her, even if her friends won't admit it now. As for Jonah, well—Miri knows none of that was Fatima's fault.
Soleil Johnston wanted to be a writer herself one day. When she and her friends started hanging out with her favorite author, Fatima Ro, she couldn't believe their luck—especially when Jonah Nicholls started hanging out with them, too. Now, looking back, Soleil can't believe she let Fatima manipulate her and Jonah like that. She can't believe that she got used for a book.
Penny Panzarella was more than the materialistic party girl everyone at the Graham School thought she was. She desperately wanted Fatima Ro to see that, and she saw her chance when Fatima asked the girls to be transparent with her. If only she'd known what would happen when Fatima learned Jonah's secret. If only she'd known that the line between fiction and truth was more complicated than any of them imagined.
Disclaimer: I was given an ARC of this book by Netgalley and the publisher (thank you!) in return for an honest review
I was really excited to see I got approved for this one, expecting something like Pretty Little Liars. Instead… I don't even know??? The book is told from all three girls' perspectives: Miri and Penny tell their story through interviews after Fatima Ro, the author they 'befriended' published her new book based on the three girls and Jonah, while Soleil tells her story through journal entries she wrote before  the new book was published. Then there's also the excerpts of said book, which mostly tells Jonah's story. I did find the of this interesting, but the writing itself not so much.
The writing was very simple, the girls don't have different voices, I absolutely loathed the writing style of the excerpts (these especially were very passive, with lots of telling instead of showing leaving me wanting to bang my head against the wall like Dobby), a lot of the things the girls tell is not relevant – it could be seen important to establish their characters, but the characters are so flat and underdeveloped that it just felt unnecessary to me. Also most of these 'chapters' ended very abruptly, which kind of pulled me out of the story.
 Live footage of me reading this book
It's such a shame, because the potential is definitely there. The way Fatima was subtly manipulating and using the teens is well done – to me as a reader, going in knowing that Fatima is shady, I could easily see how she was wrapping these girls around her finger and using them as her puppets to be able to write her book, but it's so subtle that it makes sense that these teens, who already worshipped the ground she walked on, would fall for it. I was intrigued from the beginning to find out all the details of what happened: what exactly did Fatima write? How much of these girls' lives did she use for her book? (Spoiler alert: A LOT. The tiniest details got worked in) Why is Miri stucking up for Fatima? What is Jonah's secret? Despite not liking the writing style it kept me wanting to continue the book. Fatima was an incredibly intruiging character, but alas the others…
They were so underdeveloped. We get some glimpses that they are not so two-dimensional and flat but… God were they two-dimensional and flat. And then there's the interviewer who interviews both Miri and Penny. WHAT IS WITH HIM I LAUGHED SO HARD AT HIS RIDICULOUS REPLIES AND QUESTIONS. Like when Penny tells him that Soleil, one of her best friends, lied to her and all he says is 'Bummer'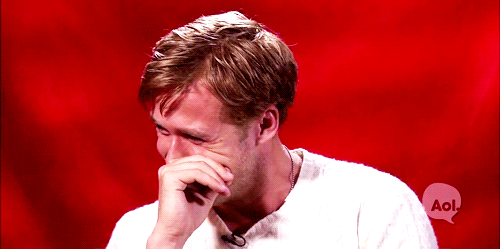 Like apparently this is a big show and they send this guy?? Bummer. I can't even. Anyway, back to the girls. By the end of the book I had no clue who was who and who they really were as a person. I expected to dive deep, to find out how complex they really were, to really get into how Fatima's manipulation affected them but I didn't get any of that. I didn't care for the characters at all, which I don't think should happen when your book is literally about teens being used and manipulated. By the end of the book I truly was Patrick
And then there's the question of whether or not the author wants us to symphatise with/forgive/feel bad for a character who committed sexual assault?? Fatima Ro definitely redeems this character in her book and gives him a happy ending, but I'm not sure what Peñaflor herself is trying to say, as while Soleil and Penny stand up for him/feel bad (even though at first they were disgusted too??), Miri tells it like it is, but since the book ends with Fatima's excerpt in which she gives him a happy ending, it left a bad taste in my mouth.
All of This is True definitely has potential, but because of the writing style and the characters I couldn't really enjoy it. 
All of This is True is out now so if you're interested go check it out, don't let my review stop you!
Have you read All of This is True? Are you planning to? Any similar YA books you'd recommend? Would you reply 'bummer' in this situation as well? Let me know in the comments!