Haha so yeah, I'm sort of in a blogging slump? Which I honestly didn't expect would happen, considering usually my blogging slumps are caused by the exhaustion and stress of school. But I don't have school? And I've been feeling pretty relaxed most days?
Yet, I haven't felt like blogging these past two weeks. There were a few days where I wasn't feeling that great (stupid cold) or wasn't really feeling well mentally, but there were other days where I was feeling pretty great and I was in such a creative mood – just not a creative mood for blogging? I've been working on my photography and even writing (!!), but I just didn't have the energy, motivation or inspiration to blog. Which has been pretty weird. I'm afraid that soon I'll fall out of love with blogging, but I'm just going to try and listen to my heart. If I feel like blogging (like today!), I'll blog. If I don't, I won't, because otherwise I'm seriously worried it will start to feel like a chore and before you know it I'll be in an even worse blogging slump. Sooo while originally I wanted a schedule of two posts a week plus my weekly wrap up, I'm not sure if that will happen? But we'll see
ANYWAY let's wrap up these last two weeks
I started Vengeance Road sometime at the start of the month, and at first I thought it would be a pretty quick read, but… I dunno? It wasn't bad, but it didn't exactly blow me away either. I guess I also had some other expectations? If everything goes according to plan I'll be writing my review later today, so it should be up sometime this week.
I also finally finished Karina's Silver Shoes, which really took me a while. I've already reviewed this one, so I won't get into that much detail, but boy was this one a disappointment.
I was in the mood to reread The Upside of Unrequited, which I've been meaning to do for a while. I still can't believe I didn't catch the Simon vs references the first time around? Sure, it had been over a year since I read Simon, but??? Simon is literally mentioned by his name??
I also read some comics like usual: caught up on Ms. Marvel, Lumberjanes and America, finally continued DC Bombshells (I love this comic I don't understand why I'm so slow) and read some more Runaways volumes because the show really made me want to continue. I'm not sure if I'll read the other volumes after Vaughn's run though. I really hated Joss Whedon's volume and the next ones don't seem that great either. I'm tempted to just skip to Rainbow Rowell's new issues.
So I've really been enjoying my time off! Well minus my cold and the days my mental health wasn't that great, but other than that? Boy this break has been a blessing. I mean I've even been writing?? But I'll get into that later, because I can actually include a writing section in this wrap up.
Like I said above, I've also been working on my photography. And trying to post more on my photography Instagram account haha. Speaking of which…
If you aren't yet and want to, feel free to follow me 🙆🏻*
* Cheeky self-promo there
The other day my friend came over to hold a photoshoot, but we also just hung out, since we hadn't seen each other since last term (not that that was that long ago and we do talk every day through imessage, but still haha). It was a lot of fun, but I was still a bit ill so spending so much time outside in the cold was a bit too much haha.
Last week I was sick of staying inside, so I decided to go to the Rijksmuseum. I didn't know what kind of temporary exhibitions were on, so I decided to check them out while I was there. One of them was about being stateless in The Netherlands which was really beautiful (though not something I needed when I really didn't want to cry with my stuffy nose!) and the other one was about Matthijs Maris, a Dutch artist who I had never heard of but it was really interesting and inspiring! There was another one, I'm not sure about what, but one look and I knew it wasn't my thing haha. After those temporary exhibitions I spend some time in the regular collection, but soon I started to feel ill again so it was time to go home.
Oh! I'm  also slowly getting grades back from last term and so far so good! 🙆🏻
Also I'm now OFFICIALLY accepted at the university in Manchester for my term abroad! I'll be studying history for my minor and thankfully they can provide me with a dorm during my stay. I'm still super anxious about it, but at least all of this is now settled
Like I said: I've been writing! Last week I decided to print everything I've written so far for my WIP (my Camp NaNo project of the past two years, I've talked about it in more details here), something I've wanted to do for weeks now, but couldn't because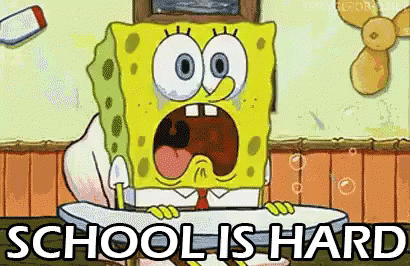 So I FINALLY printed everything out, started to reread, make notes and everything and now, even though I haven't finished my first draft yet, started on my second draft. Maybe I should've finished my first draft first, but this is motivating me to actually write so I'm going with it.
I've also been working on plot holes and the like, and I've been working on my outline, as I had never figured out what would happen next and how things would exactly end. I've made a timeline of when everything's supposed to happen and I'm so excited to write again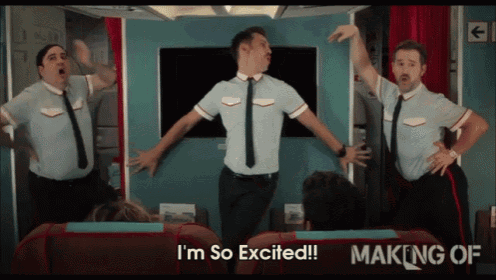 Though I'm also really sad and kinda scared to actually finish this thing??
Though I'm also already thinking of a sort of sequel/companion novel when this one isn't even done yet haha
💛 I talked about where I've been, what I've been up to and explained that I'm taking a break from school 
💛 I reviewed Swan Song, a book about overcoming your grief, finding yourself and ballet
💛 I shared a recipe of how to make your own writer in case your stuck and want someone else to take over for you 
💛 I reviewed Karina's Silver Shoes, which was VERY confusing 
I'm pretty behind on blog posts, and I don't mind at all? I've bookmarked quite a few posts that I wanted to read, but I'm very tempted to just delete them all and start over, because boy am I never going to have the time to read them all and read all the new posts coming out all the time as well. Anyway, I don't think any of these were actually posted during these past two weeks? I'm not sure, but hey old posts deserve some love too!
💛 Lila @ Hardcover Haven shares five things to do while in a blogging slump 
💛 Marie @ Drizzle and Hurricane Books talks about how to NOT stress about blogging
💛 Melissa @ The Bookish Wanderer did The Book Aesthetics tag and created some wonderful aesthetics 
💛 Em @ Yellow's The Word shared her Autumn/Winter Primark wishlist
💛 Holly @ Nut Free Nerd shared some beautiful university parks
💛 Savannah @ The Book Prophet talks about giving books low ratings without reading them
💛 May @ Forever and Everly talks about her book and shares some beautiful aesthetics
💛 Ivy and Em @ Two Girls, Two Mountains share some foreign words with no English equivalent
💛 Ilsa @ A Whisper of Ink shares 7 steps to love your own writing
💛 Vivian @ Writing With Style shares the best books about writing (and now I want them all rip my wallet)
💛 A.J. wrote a really important post about how people shouldn't demand authors who write queer stories to label themselves 
And that's a wrap! How has your week been? How's your writing going? Can you relate to that frog gif? Been to any exhibitions lately? Are you watching The Runaways tv show? Let me know in the comments!