It's been a while since the last Shadowhunters review! I'll review episode 12 tomorrow, so that I'm right in time for the finale! Please don't say anything about episode 12, I haven't watched it yet and I don't want to get spoiled!
SPEAKING OF SPOILERS: I'm sure YOU don't want to get spoilers either! This is a pretty detailed review, and there will be a pretty big spoiler for you if you haven't read City of Glass, so beware! (and a slightly smaller spoiler as well, but seriously the big one is pretty big)
So remember my last review?
Remember Lydia's awesome entrance? At the time I was wondering what that was about. Yeah sure, she was testing the Institute's competence, but it was kind of pointless to the plot. All it did was showing us that Shadowhunters have a rune to disguise themselves as someone else. Calling it now: Jace's father is still Valentine, but he's using the same rune to disguise himself. I'm guessing he used the that rune when he was raising Jace as well.
THIS IS EXACTLY WHAT HAPPENED? I'M SO PROUD OF MYSELF MY THEORIES NEVER COME TRUE.
Speaking of Valentine: Alan was so on point. So he doesn't have the hair (lol sorry Alan I didn't mean it like that) but he's playing Valentine so well. I've been enjoying his portrayal ever since he first appeared, but he was so on point this episode. AND THAT SCENE AT RENWICK'S. It was so much like the book. Jace wanting to kill him, but not being able to do it and then Valentine fleeing through the portal. I'm just so happy with Alan as Valentine guys. My notes say 'ALAN/HE IS SO GOOD' multiple times.
Let's talk about my baby Lydia. I loved her development in this episode so much. Her speech at the end was beautiful. I think that being at the Institute, with the Lightwoods (specifically Isabelle) made her return to her old self, before her fiancé was murdered. It's my headcanon that Izzy reminded Lydia of her old self and beliefs, and I love that so much.  Both their speeches in this episode guys. Pllus Lydia dropping the charges: this is going to be the start of a beautiful friendship (IT BETTER BE WRITERS OR I'M COMING FOR YOU. YOU HAVE GREAT POTENTIAL HERE). Also Lydia pointing out the love between the Lightwood sibs (which no doubt also inspired her) and seeing through Magnus not doing it for payment at all, but because it's the right thing to do
(SEE WHAT I DID THERE. LYDIA IS CLAPPING FOR LYDIA)
Now let's talk about Izzy, because this was a very important episode for her. Guys, I seriously love tv!Izzy more than book!Izzy. She just feels so much more dimensional to me. Her speech was brilliant and I love how justified she is. There is just so much more to her than in the books, or maybe that's just because I read them a few years ago. The fact that she accepted that she'd be stripped off her marks and be banished, because she didn't want to live in an unjustified world like this anyway. I've said it before and I'll say it again: tv!Izzy is a great role model and I will fight anyone who thinks otherwise (but really if you don't think so I respect your opinion I sound so aggressive oh my god I'm not)
Since we're on the subject of the Lightwood sibs: they're going to be the death of me. Can I once again applause the writers for the way they wrote their relationship because it's so beautiful. 'I'm your big brother let me help you for once' should be on my tombstone because it will probably be my cause of death. Seriously, while we know Alec loves his sister so much and he will always look out for her and protect her, before this whole trial it was Izzy looking out and being there for him. So now he wants to help her.
Speaking of things that make me want to die: MALEC. I'm pretty sure that I'll want to live once I've seen next episode (seriously, don't spoil me guys), but that didn't make the pain any less. My notes are literally: MALEC *crying emoji* MAGNUS ALEC MALEC MY HEART.  Magnus' wisdom in this scene is everything. He's not just saying those things because of his crush on Alec, but because he knows both Alec and Lydia are going to be miserable. And he likes Lydia. I WANT MADIA FRIENDSHIP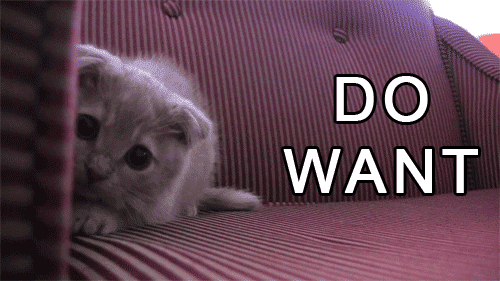 I am a bit iffy about Magnus first saying that he wanted Alec as payment. I guess he knew Alec was going to say no anyway, but it still bugged me. It just felt a little bit out of character to me for Magnus to want Alec that way. But I will never get over Harry's perfectness. Oh and advocate Magnus was brilliant and I want more. His sass and his 100% done attitude with the Shadowhunters' laws were so on point.
Speaking of on point: let's talk about Simon! If you've read my previous reviews you already know that I think Alberto is the perfect Simon, so let's not go there again, because that is getting repetitive. I love that he is now Raphael's private advisor, that is definitely going to be interesting. I did also like him as the werewolves ambassador though, and was afraid that this would mean less of Simon and Luke (who are brotp, one of many anyway), but thankfully they were together again at the end of the episode. I love how Luke is mentoring him and how he's a bit like a father to him, though they're also bros. Speaking of Luke, I love tv!show Luke so much. Okay, I love a lot of the characters, even Clary and Jace are growing on me, as well as their relationship (right when the big incest plot twist happens lol), but it just feels like watching Luke. He's calm most of the time, helpful, caring, a father figure to both Clary and Simon… And his comments are the best: 'Maybe a wineglass would be better'.
While I'm still sometimes iffy about Kat's acting, I do love both her and Clary's development. Kat's exaggerating less and less and Clary's becoming more fierce and badass. I already loved how she gathered Downworlders to fight with her and other Shadowhunters two episodes ago, and now she managed to fool Valentine. I do think that she's getting good at being a Shadowhunter waaay too quick, but maybe they'll explain that by saying it's the Angel's blood (even though it isn't, but they can change that). I'm pretty sure that she didn't learn this fast in the books, and believe me I'm fine with changes, but it just doesn't feel that realistic to me. Though I love her badassness and that she doesn't need Jace to save her 24/7. So while it's unrealistic I do prefer it to the latter.
Other things:
The world's best dad mug made a cameo! I loved that haha
Luke doing the 'I'm keeping an eye on you' hand gesture that he and Simon did in episode 1 don't touch me I'm emotional
Seriously though the way Izzy and Alec look at each other so much love
And their hug
And the smiles
Just Lightwood siblings guys
'What kind of father should deprive a son of that happiness' the kind of father who makes his daughter and the guy he raised as his son believe they're siblings that kind of father that's who
I'm still not sure how I feel about the Silent Brothers torturing people
Jace wanting to help Luke warmed my heart
Magnus magicking the papers into the air was like the confetti in Ace Attorney when you win a case – I'm sure this is a coincidence but I love it nonetheless
Also can we get more of Magnus and Izzy because that's such a perfect, fabulous brotp, why didn't we get more scenes like we get in the show in the books
I love that they went to Renwick's after all, even though the finale is going to take place elsewhere. I wonder where that will be (if that's revealed in ep 12 please don't tell me)
Also bonus picture for you guys:
I couldn't help myself
I'll see you guys tomorrow with my episode 12 review! I can't believe the season is almost over already. I'm going to miss both watching and reviewing the show so much. While it has its flaws, I love it a lot and in a lot of ways I prefer it to the books. Plus reviewing it is so much fun and has really made me analyse the show a lot more than I usually do when I casually watch something which made me appreciate it so much more.
So what did you think of this episode? Let me know in the comments! And remember: please don't spoil episode 12 for me! I know I've said that quite a few times already, but I really don't want to get spoiled haha, especially since it's called MALEC.