Genre: Fantasy | possibly middle grade since it's meant for younger readers
Series: Chronicles of Dragon #1
Goodreads rating: 3.70
My rating:  ★
Nath is a special ~snowflake~ warrior. He is a man destined to be a dragon. In order to become a dragon, he must save the dragons.
For countless years Nath has been on a quest to become a dragon, but his meddling with the other races tends to get in the way. The way of men is not the way of Nath Dragon (yes he's a dragon/about to become a dragon and he's literally named Dragon) his father has warned him. Yet, Nath, unable to control his fascination of the world men, elves, dwarves and even the despised orcs, tends to get caught up in their affairs. To earn his scales, there is a high road he must follow.
With his close friend and ally, Brenwar the Dwarf, Nath, armed with a magic sword he calls Fang (not to be mixed up with the cute dog), travels to the Mountain of Doom (not inspired by LotR at all), the Free City of Narnum and to Orcen Hold where nothing but trouble awaits.
Will Nath Dragon, hero of the realm and protector of dragon kind choose the right path or wind up on a dark one? (Goodreads. Mostly. With my sarcastic commentary)
I didn't know anything about this when I downloaded it (come on it was free on Amazon how could I not give it a shot) except DRAGONS. I love dragons, but I haven't read that many dragon books let alone good ones (maybe it's really time to give Eragon a try but those books are HUGE. And COMMITMENT. GAH). As you can tell from my rating, this one wasn't good either.
The protagonist was unbearable.
"Just do what you always do, Dragon." That's what I call myself, and I talk to myself a lot.
Lame much?
Nath Dragon is my name; saving dragons (and other things) is my game.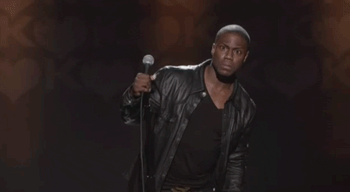 The heat didn't bother me; I was used to that, but it wrought damage on my glorious mane of recently mangled hair.
Okay look, I love characters like Apollo that are in love with themselves, but Apollo is hilarious (and Rick Riordan gave him beautiful character development) but this made me want to gauge my eyes out. He was full of himself and I'm not sure why. It was super annoying.
Ooh and let's talk about the sexism! Except for one, all of the female characters are just there to confirm how handsome our protagonist is and being sexual objects. At one point the protagonist describes how difficult a language is by saying 'more difficult than women' excuse me. There is one scene in which all the women are just fawning over him and it was disgusting to read. It sounds like they may have been siren instead of regular women, but it was still degrading and just ugh. As soon as the protagonist has passed they're already all over the next guy. Just no. And it's not funny how many times the women were described by just their frickin' hips.
Also the writing is just… bad. And awkward
"What? I can't come back?"
An impatient tone took over his voice like a dam about to break.
"NO! Take with you that which you need."
It happened quite a few times that dialogue was written in caps lock out of nowhere, not making sense at all. And the sound effects oh my god. This is such a pet peeve of mine. Sometimes it's done right. This is not the case. 'Clang! Clang! Clatter!' No. And how the hell is 'THAAAAAAROOOOONG' supposed to sound like? What the hell is that?
Just this book man. The blatant sexism everywhere, the annoying protagonist, the plagiarism (Mountain of Doom can you at least try to be original), bad writing and there's just nothing memorable about it (I marked quite a few things and made some notes)
Genre: YA | Fantasy
Series: Legends of Dimmingwood #1
Goodreads rating: 3.50
My rating:  ★
In a province where magic is forbidden and its possessors are murdered by the cruel Praetor, young Ilan, born with the powerful gift of her ancestors, has only one hope for survival. Concealment. In the shadow of Dimmingwood, she finds temporary protection with a band of forest brigands led by the infamous outlaw Rideon the Red Hand.
But as Ilan matures, learns the skills of survival, and struggles to master the inherent magic of her dying race, danger is always close behind. When old enemies reappear and new friendships lead to betrayal, will her discovery of an enchanted bow prove to be Ilan's final salvation or her ultimate downfall?
What was the plot? Don't ask me. Cause I have no clue. Who knows what the Praetor's motives are? What living in that world is like? Not me. The entire thing was just pointless and everything was just meh about it. What a great review *pats self on shoulder*
Genre: YA | Fantasy | Post-apocalyptic
Series: Tales of Nevaeh #1
Goodreads rating: 4.07
My rating:  ★
Welcome to Nevaeh— a world where technology no longer exists, but magic does.
Long ago, the violence and radiation of the terrorist wars killed America. Those left dwell in a world of ritual and magic where ten dominions struggle for supremacy and a dark power rises to claim all.
Areenna, the only daughter of the King of Freemorn, is barely eighteen, yet her psychic ability is strong. She is summoned to 'The Island' and learns that the fate of her world is in her hands. She must undertake a perilous journey to save Nevaeh from destruction. But she will not travel alone.
Mikaal, the son of the High King of Nevaeh, has as much at stake as Areenna. Their quest takes them through haunted wastelands filled with mutants while an evil force does everything in its power to stop Areenna and Mikaal—for it wants Nevaeh as its own.
Okay so I loved the concept of this one. I thought it would be pretty interesting to see the aftermaths of nuclear wars and radiation, which led to magic. But it was super confusing. They've got a new language and they have new animals (because of radiation) but the animals are never described so I'm just supposed to guess what they look like? Some point later one character does kind of describe them, but I felt like it should have been explained sooner. Also there's this time jump, where we went from the future to the past back to the future which was a bit confusing.
And the names. Not all of them, but a lot of them are regular names but backwards. The name of the world, Nevaeh? Heaven. One Kingdom is named Tolemac, which is Camelot backwards. A queen is named Enaid, which is Diane backwards etc. It was annoying once I noticed it, and lazy.
It was boring, the writing was meh, the characters were meh. Everything was just meh. The worldbuilding could've been so interesting, but since except for one character, no one knows what the world used to look like, I had no idea where they were supposed to be and what happened to a place we now know pretty well. I wanted to know more about what happened to our world, but that's not what I got. Also it's super vague, but terrorists became some weird creatures called 'The Dark Ones' and I have no idea what they can do really. I mean they control people? But the rest? It was all just vague and confusing. The concept was interesting, but the execution not so much.
Guys the theme of these reviews is just MEH. Originally I was also going to include Darkness Reigns, but I just don't have anything to say about it? Except – guess what – MEH. Have you read any 'meh' books lately? I sure hope not! Let me know in the comments