The lovely Kat @ Life and Other Disasters created and tagged me (thank you!) for the Winter Is Here Write Tag which is a super cute tag that asks you winter related questions about your characters.
RULES
💛 Thank the person who tagged you but also link back to the original post!
💛 Provide a short description of your WIP/story!
💛 Don't use the same character for more than 3 answers! <– like with the Halloween tag, I probably won't be able to stick to this rule, since I'm (mostly) going to answer with my main four
DESCRIPTION OF MY WIP
Yong-sun An is worried about a lot of things, but at the top of his list? The future. Worried his anxiety will get in the way of everything he does, he has no clue what he'll do after graduation. If he even graduates. Because that's another thing he worries about. Not that his grades are bad, far from it, but one time it's bound to go wrong, right?

Meanwhile, his not-best friend (except he is his best friend) Drew suddenly starts to act weird. Yong-sun has no idea how to help, but he has a feeling that it has to do with the mysterious text messages Drew has been getting.
As I said before in the All Hallows Write Tag, this summary is not complete, but I really like what I have so far. What you need to know besides this summary: there are two other main characters, Reyna and Hye-su. They are Yong-sun's other friends.
QUESTIONS AND ANSWERS
Which protagonist is most likely to break into Christmas song first? Bonus: What song?
Definitely Reyna. She's one of those 'Christmas begins in November' people while the others aren't really, nor are Yong-sun and Hye-su that likely to break into song in the first place unless they're doing karaoke. The first song she'd sing? All I Want For Christmas is You without a doubt, though she'd sing so many all day long
It's the first snow of the season, who would immediately book a ticket to a hot beach location?
Yong-sun. Though he doesn't like the cold, he can handle that (sort of. It's not bad enough to make him leave the country anyway). But snow??? It's extra cold and hard to walk through, at some point it gets gross and muddy – it's just a big nope for him and if he could he'd definitely get outta there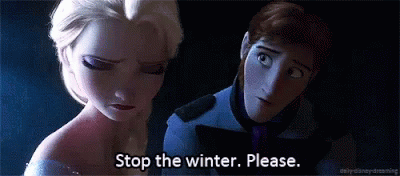 Which character believed in Santa (or a mystical equivalent) for the longest time?
In The Netherlands we have Sinterklaas instead of Santa, and I feel like either Yong-sun or Hye-su would believe the longest. They just couldn't imagine their parents lying to them about it.*
Drew didn't have the greatest childhood living with his father, and his father wouldn't keep up pretenses of Sinterklaas. Reyna on the other hand is WAY too curious and went to investigate Sinterklaas and then accidentally found out her mom and grandmother were the ones behind the presents.
* SAME. I WAS SO MAD WHEN MY MOM TOLD ME HE WASN'T REAL? 'SO YOU'VE BEEN LYING TO ME ALL THIS TIME?' and then I basically interrogated her by asking her about all these situations that had happened surrounding Sinterklaas, demanding explanations and proof lmao
Who is most likely to build a blanket fort and go into hibernation with books, Netflix and tea/hot cocoa/coffee?
Considering he doesn't like the cold: Yong-sun. A blanket fort where he could just live all winter and just read, binge watch a bunch of stuff and drink tea or hot cocoa sounds like heaven to him. What is outside
Who would be the first to start a snowball fight and then get really competitive about it?
Drew, for sure. In a lot of ways he's still a big kid at heart and he loves snow. Snowball fights, making snowmen… he loves it all. He'd turn everything into a competition, not just the snowball fight. And he'd be determined to win. Whenever he loses a fight, he will sneak up on whomever won the next morning and throw a snowball at their back.
Who buys their Christmas presents super last minute?
Hye-su loves buying or making people presents, but… she's also a HUGE procrastinator. She's gotten better at it over the years, but she still curses herself for leaving it so late.
There's a local snowman competition, who would be the best sculptor? What would they build?
Being the artistic one in the group, definitely Hye-su. She would probably go all out and make Cinderella's Castle and Mickey and friends in front of it. And then all the other competitors would hate her because who would be that Extra™
If someone were to organize a Secret Santa event, who would it be?
They actually do Secret Santa in the book! Though there isn't much to organise – they just put their names on slips of paper and pulled it out of a hat. They exhange gifts during karaoke, but they're over there a lot, so Reyna just has to book a room and that was it. Hye-su is put in charge of snacks, because she's basically a Snack Mom™, but if there was actually an event to organise it would be Yong-sun. He's incredibly organised with all his notepads, notebooks, lists, a white board… They'd all nominate him for the job.*
* Though if any calls had to be made, he'd ask Reyna to do that
Someone refuses to leave the house unless strictly necessary because of the cold. Who is it?
So this is again Yong-sun, like I said before he'd love to live in a blanket fort and not acknowledge that the outside world is a thing
Who puts style before comfort and would rather freeze in fashionable clothes than be warm but not on trend? Bonus: Add a winter aesthetic for the character!
Reyna, for sure. While the others do dress nicely during winter and have that Winter Aesthetic™ going on, they can also cover themselves in non-matching scarves, hats, gloves, wear socks that are so thick you can see them through their pants, you name it. Reyna though? She gotta look on point
TAG YOU'RE IT
💛 May @ Forever and Everly
💛 Lia @ Lost in a Story
💛 Every writer who wants to do this!
Can you relate to any of my characters? How long did you believe in Santa (or Sinterklaas)? Would you put style before warmth and comfort? How's the writing going? Let me know in the comments!