A lot of the times I end up not reviewing books at all, because I don't have time to review them and by the time I do, I've forgotten all about them. I've written mini reviews before since I didn't remember enough to write full reviews, but… sometimes it's just too late and I barely remember it and if I were to review it – mini or not – I'd be like 'it was fun read it' or 'it wasn't fun don't read it.' Not very helpful, am I right? So let's review these books shortly before I forget all about them (I know the title of this post says I already forgot them, but I meant I forgot I read them and need to review them woops)
Some of these I might review in more detail later on, but I'll include them just in case I don't have the time to do that. That way I'll still have shared some of my thoughts
Siege and Storm by Leigh Bardugo 
A.k.a. I still don't understand why everyone loves The Darkling??
But what I definitely don't understand is why people ship him and Alina. That would be an incredibly abusive ship?? Not that Mal is any better yikes. Definitely understand all the love for Nikolai though
Genre: YA // Fantasy
Series: The Grisha #2
Goodreads rating: 4.09
My rating: ⭐⭐⭐
Beautiful Broken Things by Sara Barnard
A.k.a. I meant to review this in December but?? I don't know what happened. I really loved this one. Not to call myself beautiful but after reading it I was the title guys. Suzanne was an amazing character and in some ways I related a bit too much to her (which was a bit triggering). She's written so well. There's also lots of friendship scenes that I love and it felt so realistic.
Genre: YA // Contemporary
Goodreads rating: 3.38
My rating:  ⭐⭐⭐⭐
Summary: Best friends Caddy and Rosie are inseparable. Their differences have brought them closer, but as she turns sixteen Caddy begins to wish she could be a bit more like Rosie – confident, funny and interesting. Then Suzanne comes into their lives: beautiful, damaged, exciting and mysterious, and things get a whole lot more complicated. As Suzanne's past is revealed and her present begins to unravel, Caddy begins to see how much fun a little trouble can be. But the course of both friendship and recovery is rougher than either girl realises, and Caddy is about to learn that downward spirals have a momentum of their own (Goodreads).
Magnus Chase and the Hammer of Thor by Rick Riordan
A.k.a. I meant to review this as well but in January instead and school happened. I loved this one so much though. It had everything I loved about the first one, and fixed the problems (like the pace and how Magnus and Sam felt too much like Percy and Annabeth to me) I had with it. I fell in love with all the characters, new (ALEX!!!!) and old, great storyline, fun side quests…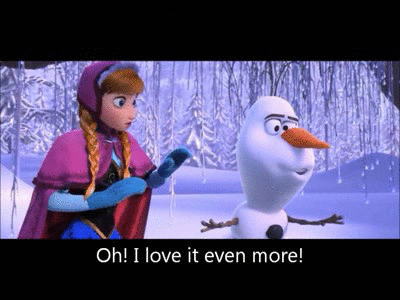 Genre: YA // Fantasy // LGBTQIAP+
Series: Magnus Chase and the Gods of Asgard #2
Goodreads rating: 4.37
My rating:  ⭐⭐⭐⭐
Georgia Peaches and Other Forbidden Fruit by Jaye Robin Brown
Another one I meant to review (I should just stop saying this shouldn't I? Because so far I meant to review all of these except Siege and Storm – honestly writing a mini review for this was the best idea I had in a while lol consindering even after finishing it I barely had anything to say about it. I don't know if you guys remember my attempt to review Shadow and Bone but… I didn't want to repeat that haha)
ANYWAY. This was a cute, fun, light read with a little too much drama for my taste. Remember how I ranted about 'underrated' book tropes that I hate? How I ranted about miscommunciation because for the love of God please please just talk?? Yes this book is… well maybe not full with it, but a lot of times the problems could've been easily solved if Jo had just talked. Not just 'a lot of problems', the biggest conflict in the entire book could've been prevented that way.
I just find this trope too annoying to love a book, but it was definitely fun! The romance was adorable and I really liked some of Jo's new friends (with the exception of one, you'll know which one if you've read it). It's also great to see religion and sexuality handled in such a positive light.
Genre: YA // Contemporary // LGBTQIAP+
Goodreads rating: 3.89
My rating: ⭐⭐⭐
Summary: It's going to take a miracle for Joanna Gordon to get through senior year.
Despite being the daughter of a well-known radio evangelist, Jo has never hidden the fact that she's gay, and her dad has always supported her. But that was back in Atlanta. Now her dad the reverend has married wife number three, and they've all moved to small-town Rome, Georgia. When Jo's dad asks her to lie low for the rest of the year in the hopes that it will help him and his new wife settle in, Jo reluctantly agrees.
Although when God closes a closet door, he opens a window. Everything becomes so easy for Jo once she rebrands herself as a straight girl. No one gives her odd looks. Her new stepfamily likes her. She even gets in with the popular crowd.
And that's how she meets Mary Carlson, the ultimate temptation. Even though Jo knows this girl is completely off-limits, she just can't get her out of her mind. But Jo couldn't possibly think of breaking her promise to her dad. Even if Jo's starting to fall for Mary Carlson. Even if there's a chance Mary Carlson might be interested in her, too. Right?
Lord, have mercy. Jo's in for one hell of a year.
Princess Princess Ever After by Katie O'Neill
This one really deserves a post on its own, but like I said, I'll include those here as well because I might never get to them. It's a super cute comic book in which princesses save other princesses (and themselves!) and  fall in love and it's just super cute.
Genre: Comic // Children's (though seriously enjoyable for all ages) // Fantasy // LGBTQIAP+
Goodreads rating: 4.18
My rating: ⭐⭐⭐⭐
Lies We Tell Ourselves by Robin Talley
Definitely hope to write a full review for this one, but if not: one heck of a ride. It's very emotional, might be triggering to some, addresses serious issues and complex characters. I'm still not sure if I even ship the romance? It's definitely a book that stays with you.
Genre: YA // Historical // LGBTQIAP+
Goodreads rating: 4.09
My rating:  ⭐⭐⭐⭐⭐
Summary: It's 1959. The battle for civil rights is raging. And it's Sarah Dunbar's first day of school, as one of the first black students at the previously all-white Jefferson High. No one wants Sarah there. Not the Governor. Not the teachers. And certainly not the students – especially Linda Hairston, daughter of the town's most ardent segregationist. Sarah and Linda have every reason to despise each other. But as a school project forces them to spend time together, the less their differences seem to matter. And Sarah and Linda start to feel something they've never felt before. Something they're both determined ignore. Because it's one thing to be frightened by the world around you – and another thing altogether when you're terrified of what you feel inside
The Mysterious Affair at Styles by Agatha Christie
I've wanted to read something my Agatha Christie for a long time now and… I'm not sure if I'm disappointed or not? I guess it was a fun who-dunnit, but it was also a bit boring? Also use of the n-word and anti-semitism which really put me off and makes me question my rating.
Genre: Detective
Series: Hercule Poirot #1
Goodreads rating: 3.98
My rating: ⭐⭐⭐
I suddenly feel so productive now that I've reviewed these! Have you read any of these? What did you think? Let me know in the comments!