So in my previous post I said I might talk more about my first few days in Manchester in a weekly wrap up, but I decided a separate post would be better – so here we are!
WEDNESDAY
I had to get up early to catch my flight, but unfortunately it turned out my flight had been delayed. Check-in times and such hadn't been changed though, so I still had to leave early. I hadn't brought a book with me, since that would take up extra space and weight, but since I had to wait about three hours I ended up buying It Only Happens In The Movies by Holly Bourne at the airport. I'm glad I did, because I was stressed enough and if I had to wait three hours I needed something to keep me distracted.
I was supposed to fly at 10, but in the end I flew at 13:30 and arrived at my room at 15:00 UK time. I had planned to unpack, get some groceries, explore the area and then write the post I now wrote on Friday, but since nothing went according to plan* I didn't really have the time and energy for that, so I just unpacked, got some groceries, face timed my mom and watched Power Rangers 2017**
* Not just the delayed flight, but a broken handle on a suitcase, apparently I had only paid for one suitcase so I had to pay extra, my dumb ass who had flown I don't know how many times had put scissors in my carry-on and who knows what else
** Bless UK Netflix
THURSDAY AND FRIDAY
On Thursday and Friday I had my introduction days for international students. I had first gotten an email that said it would start at 10:30, but then another one that that was a mistake and I had to be there at 11:00. Except when I arrived a little before 11 almost everyone was already there?? Thankfully I didn't miss anything though.
We got some general information and a police officer who talked about safety and traumatised me, but when I told my friend back home she was like 'you're from Amsterdam no one needs to tell you to be careful'. She has a point but my anxiety was like 'ALERT ALERT STAY IN YOUR ROOM AFTER DARK'. We also had a library tour which was of course a lot of fun.
After the introduction I went grocery shopping with my new friend, but we were mesmerised by a pretty building that turned out to be the Manchester Museum. There weren't any grocery stores that way (maybe if we had walked any further but it was basically our first day there and it would get dark soon, so we didn't want to get too far away from the campus) so after looking at the courtyard next to the museum (which is part of the other university) we went back to campus and went to a convenience store there.
Friday was a lot more fun, since we got a tour through Manchester. Unfortunately it was only an hour – the guide had so much to tell I just want to kidnap him and bring him with me everywhere*
* If there are any cops reading this I am joking
Seriously everything was so interesting and I'm afraid I've have forgotten everything.
After the tour my friend and I went back into the center and did some shopping.
Me: is worried about money
Also me: *buys Hedwig pillow*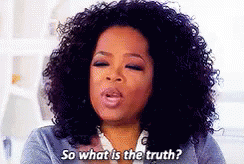 In my defense, I've wanted this pillow since forever, but they never sold it at the Primark back home? So yeah I caved
We also went to a pound shop where I made some sensible adult purchases*
* And skittles and chocolate
SATURDAY
Since I had the day off I wanted to take this chance to explore the city a bit. I still didn't have my timetable though, so I went to the students union since nothing else was open. I still don't have a timetable as I'm writing this, but thankfully the programme leader is super nice and sent me when all the lectures are and seminars that I can join for now until I have my timetable.
Our tour guide from Friday had told us that the Town Hall will be closing in two weeks for six years and that it was worth a visit, so since I didn't know how busy I'd be once classes start, I decided to go right away.
You can easily walk to the center from the campus* and the weather was nice, so why not?
* Though I'm definitely thinking of getting a bus pass because it's all fun and games now but soon I'm used to my surroundings and I'll just be suffering in the cold
Before I went to the Town Hall I decided to visit the Central Library* which was absolutely gorgeous. They also had a small exhibition related to Harry Potter so obviously I had to check that out.
* Surprise – not lol
I went to every floor to make sure I didn't miss anything, but of course not everything was super exciting.
Afterwards I finally went to the Town Hall which definitely is worth a visit. It's such a shame that most of it is closed for the public, because I wanted to see more haha
I considered doing some more sightseeing, but I didn't want to do too much in one day and I also wanted to go back to the pound shop since my socially anxious self wanted her own mug and bowl  because I was too scared to ask if I could use any of the mugs and bowls in the cupboards. Besides, when I got here the kitchen was… It wasn't THAT bad but it was certainly dirty and it made me think twice about using anything there. Thankfully my third roommate arrived Sunday and suddenly things were a lot cleaner and cleared up, but I still don't want to use the kitchen*
* I also don't want to ask if I can use anything and if I have to actually cook there I'll have to spend more time there which will increase the chance of running into someone have I mentioned I'm pretty much Cath from Fangirl right now
The pound shop is inside the Arndale Shopping Center, which I had explored a bit with my new friend on Friday, but today I ended up in a different part where uhhh I discovered the Disney Store
All together it was eight pounds, I doubted the Christmas Tsum Tsums* would be there for much longer and well, I couldn't resist the other Minnie Mouse (she smells like Apple Blossoms omg). And now I'm going to save my money to hopefully buy an Easter Stitch that will be sold starting this February 🙈
* Which were on sale!
After looking around a bit more at the shopping center I started my way back home and once I got there I was really glad I had bought Cup a Soup the other day because I was too tired to go out again. I managed to avoid my housemates yet again and am now convinced that they must think I'm a ghost or something*
* I met two of them on Friday and then awkwardly left to stay in my room all night
Sunday wasn't too exciting – I cleaned, vacuumed, did some grocery shopping and then stayed in all night, rewatched One Day At A Time and tried to cry silently at the finale. If you haven't watched ODAAT yet, please do so. It's such a gem and season 2 will come out later this month so you'll be right in time
All in all, this has been an eventful, stressful but I guess also fun week. It's weird to be away from home, especially without any family or friends. By the time this goes up I'll have had my first classes and I have no idea how busy I'll be. It does help that I can be home within five minutes haha. Anyway, I hope to at least tell you guys about this coming week next week and read some blogposts, but I can't promise anything. I'm trying to keep my Instagram updated if you want to check if I'm still alive, but uh I kinda suck at Instagram.
UPDATE: I know updates are usually written after a post has gone up, but I hadn't gotten around to scheduling this yet before classes started, and just wanted to let you guys know that I met my third housemate and she's really nice
Have you studied abroad? And/or been to Manchester? Tell me all about it in the comments!