I've been meaning to write this post for almost the entirety of 2018 but,, you know,,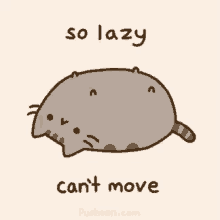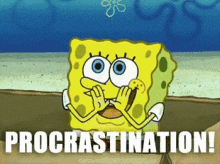 And who knows if I'll even finish writing it now and actually get it up sometime this week! Maybe I'll continue to procrastinate until the end of 2018 *fingers crossed you'll be reading this at the end of August and not December*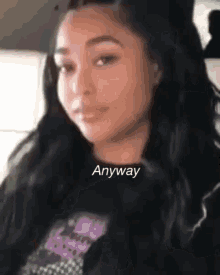 Throughout the year I started to realise more and more that maybe my favourite genre has changed. To be honest, I already noticed last year that most of my favourite reads were uhhh *whispers* not fantasy
me @ me
But this year? I've barely even read any fantasy books and the majority of them I didn't even like.
So far I've read 89 books (of which 43 are comics/manga if I counted correctly) of which 8 are fantasy, which is not a lot considering this used to be my favourite genre. Now, not all of the others are contemporary; there are a few historical books and one sci-fi, but other than that… It's mostly contemporary. So you might be wondering what happened.
It's not just that I disliked or felt neutral towards most of the fantasy books I read, I barely picked them up in the first place. There are several reasons for that:
💛 Contemporary is simply more diverse than fantasy
Fantasy is getting there and catching up, but a lot of fantasy is just… not that diverse, nor does it cover any important topics. Of course it's fantasy so the latter it doesn't have to do but personally I've really become more interested in books that cover important topics, which often leads me to contemporary books. Plus I just want more diversity in my books, which is found more in contemporary than fantasy
💛 The blurbs of new fantasy books often don't excite me
Obviously there are exceptions (and if there was more marketing for the diverse fantasy that ARE out there/being published I'm sure this would change) but often I read a blurb and I just go 'eh'. I don't think that my love for fantasy has faded, because I still absolutely love fantasy, but a lot of the times I just don't find the blurbs that special? Either this is a marketing problem or a lot of YA fantasy books are too alike. Again, obviously there are exceptions and maybe I'm just not looking hard enough, because contemporary has kind of stolen my heart?
💛 They're so much easier to get into?
This may also be because I've been reading so much contemporary. I've certainly gotten used to contemporary's pace which can make it difficult to get back into fantasy. It took me ages getting into Ace of Shades despite loving it and being incredibly excited for it, but oh my goodness my brain was so used to the pace of contemporary books that it kept going 'WHEN WILL THE STORY START ALREADY'
These are probably the biggest reasons why contemporary has kind of beaten fantasy as my favourite genre. I say probably because hey, maybe there are other reasons I'm unaware of. Contemporary was already my second favourite genre, though if I look back it was already competing with fantasy. It's just that because as a kid I mostly read fantasy, I always looked at it as my favourite genre, but if I'm honest I think it hasn't really been that for quite some time now.
This has also snuck into my own writing. I always wrote fantasy, but my current WIP (which is also the one I consider the most important one to be honest) is a contemporary, which I never saw myself writing a couple of years ago. That said, I'm still writing and planning on writing more fantasy.
So now let's talk about some of my recent favourites! I would love to share ALL of my favourite contemporary books I read this year, but then this post would be way too long. Let's start with fantasy because there are only two sdgknjh
Fantasy
Magnus Chase and the Ship of the Dead
This trilogy is one of my favourite series as it has so many of my favourite things:
💛 Norse mythology: as a kid I was obsessed and I really mean obsessed. I knew so much by heart and read everything I could get my hands on. I even held a presentation on it in sixth grade that lasted like an hour and a half adkgjshd (yeah I was that kid) So when Rick Riordan announced he was going to do a series on Norse mythology? Well, you can imagine my excitement
💛 Soft protagonist who's not that good at fighting but is a healer instead and loves his friends with all his heart!!
💛 A pansexual protagonist, a brown genderfluid love interest who's absolutely badass, a Muslim Valkyrie, a blind elf and a black dwarf (plus a bunch of other cool supporting characters)
💛 The cutest romance with great banter
💛 Fun adventures like only Rick Riordan can write them
💛 Friendship!!
Basically read it
Ace of Shades
As I said before, I struggled getting into this one but that was not its fault. I absolutely loved Ace of Shades. It's being compared to Six of Crows, which makes sense because it definitely has the same vibes, but I would advice to not think about that/compare it to SoC when you pick this up because Six of Crows is very hyped and Ace of Shades might not live up to your expectations then. I loved the worldbuilding of this one: there's a lot to explain, but I never felt lost and there were no info-dumps either. Both protagonists were amazing: a black bi boy who's the leader of a gang but really isn't that ruthless and a seemingly nice and naive girl who learns how to survive in a town riddled with crime. I really wouldn't consider this your typical fantasy, as it's a lot more unique than that. There are also great friendships (between boys, girls and boys and girls) and it's just a lot of fun.
Honourable mention: Over Raging Tides, a fun story about female pirates! Read my review here. Also I do expect Children of Blood and Bone to join this small list once I read it
Contemporary
Sadie
My most recent read and oh my did this blow me away. It's powerful, heartbreaking and very intense, but also very worth it. Sadie follows Sadie as she looks for her sister's killer, but at the same time it also follows West McCray, a radio show host who's doing a podcast on Sadie, as in the present time she has gone missing herself. Following both of them, we try to fill in the blanks ourselves to figure out what exactly happened to both Sadie and Mattie, and what lead up to those events. It's incredibly well-written and hard to put down, even though at the same time it's also hard to read, as it shows how ugly the world can be. You can read my review here.
The Brightsiders
Another masterpiece by Jen Wilde. I was a bit nervous starting this one as Queens of Geek means so much to me, and how would this be able to live up to that? Well, it had no problem living up to it. I honestly don't know whether I love this one or Queens of Geek more, but who says I have to choose right? The Brightsiders deals with so many important topics, while still being so much fun to read. It's super queer, it's empowering and I'd recommend it within a heartbeat. Full review to come soon (I hope help me I have so many reviews to write)
Alex Approximately
I've already talked about this one in my mid-year book freak out tag as well, but hey it's a recent favourite so let me shout about it again okay? When I started this I thought it'd be a cute story with the enemies to lovers and mistaken identities tropes, but it's so much more than that. Both protagonists are dealing with their own trauma, which is not resolved by their romance. Instead they confide in each other and learn how to live with it. This made it a beautiful and meaningful story, whereas it was also really fun and cute. Read my review here.
I Was Born For This
My first Alice Oseman book and certainly not the last. I still haven't reviewed this one because?? How?? I have no words. It's very difficult to put how this book made me feel into words. I feel like everything I can say about it will feel so… superficial? Alice Oseman's writing is profound and it wouldn't surprise me if one day her work is studied in school (which it really should be). Maybe one day I'll be able to actually review this, but in the meantime I'll just shout at you: READ IT PLEASE
Anger is a Gift
If you thought I wasn't going to shout about this book for the millionth time then THINK AGAIN. I don't think I'll ever stop shouting about Anger is a Gift, unless it suddenly gets the attention it deserves which so far it really doesn't so… READ ANGER IS A GIFT. It's an incredibly powerful story about police brutality, the corruption of the police and politicans, and racism. It's also incredibly queer as the main character is gay and many of his friends are too. Do be careful though, as the violence is very graphic (more so than in The Hate U Give) and it only gets worse throughout the book, so stay safe.
I stuck to five favourites because I have way too many and this post was getting way too long, which again proves that contemporary has really become my favourite genre instead of fantasy. It feels strange to say contemporary is my favourite genre, as I'm used to saying it's fantasy, but you won't see me complaining.
Has your favourite genre(s) changed over the years? Do you prefer contemporary or fantasy? Which contemporary and fantasy books are your favourites? Let me know in the comments!