Author: Marie Marquardt
Genre: Contemporary | YA
Goodreads rating: 4.29
My rating: 4.5 stars
Back when they were still strangers, TJ Carvalho witnessed the only moment in Vivi Flannigan's life when she lost control entirely. Now, TJ can't seem to erase that moment from his mind, no matter how hard he tries. Vivi doesn't remember any of it, but she's determined to leave it far behind. And she will.
But when Vivi returns home from her first year away at college, her big plans and TJ's ambition to become a nurse land them both on the heart ward of a university hospital, facing them with a long and painful summer together – three months of glorified babysitting for Ángel, the problem patient on the hall. Sure, Ángel may be suffering from a life-threatening heart infection, but that doesn't make him any less of a pain.
As it turns out, though, Ángel Solís has a thing or two to teach them about all those big plans, and the incredible moments when love gets in their way.
Disclaimer: I was given an ARC of this book by Netgalley and the publisher (thank you!) in return for an honest review
Flight Season is a beautiful book about grief and how to keep living despite of it. It's a story about moving on, finding your purpose in life and about friendship. But it's also a story about the immigration system in America.
I don't even know how to put my feelings towards this book into words. It touched me in so many different ways that I didn't even expect it to. I don't think I can write a coherent review, so let's go with a list!
What I liked
💛 Vivi is a lil bird loving nerd and I loved it. She gets so excited about birds it's adorable
💛 Birds play a huge role in the book – it's not just that Vivi loves them, it's that they come to her whenever it gets tough and they help her make decisions
💛 The romance is built up slowly, well developed, healthy and doesn't take over the entire plot. TJ just wants to be there for her and understands when she needs some space. You know how they say a good romantic relationship is built upon friendship? That's the relationship between Vivi and TJ
💛 The most important relationship in the book is the friendship between Vivi, TJ and Ángel and boy did it make me cry. These three love each other so much. They'd go to hell for each other without even thinking twice
💛 The fact that Vivi and Ángel just get each other and have this unspoken bond without any romantic feelings
💛 The friendship between TJ and Ángel was adorable and just a great friendship to see between two boys. They joke around and tease each other, and they just genuinely care
💛 The way Vivi's grief is written is very relatable and beautiful. When we first meet her she isn't in a good place. She's flunking school and desperately trying to be able to get back to Yale after the Summer. She has panic attacks and feels like she's incapable of caring for herself. In her own words: she's like a common pigeon. But throughout the book she comes to terms with her father's death, starts to think about what she really wants in life, takes care of her mother and is so important to Ángel – she's so much more than a common pigeon.

💛 It puts a spotlight on how ridiculous America's immigration system is
💛 And points out that the ICU at the hospital where TJ works and Vivi interns would be empty without immigrants or their children
💛 Bird facts!!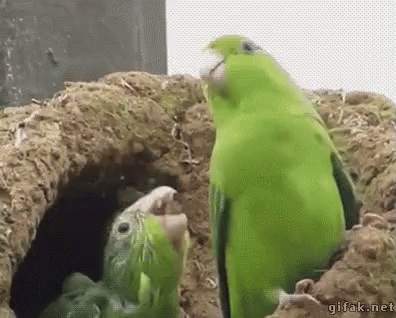 💛 Ángel is a lil cutie pie who breaks the fourth wall on several occasions without it feeling weird. Plus he's super smart as he easily picks up languages. This poor boy has gone through so much yet he continues to be a cinnamon roll. I just want to hug him
💛 I also loved how much Vivi's mom was in it and how we got to see her deal with her grief
💛 TJ's cousins! They were such a fun bunch who didn't judge Vivi – they just took her in and treated her as one of their own
💛 It also touches upon how Vivi has focused so much on her studies, that she's never had a job before and just doesn't know much about adult life, something I don't see a lot in YA. I think this was the first time? Since I relate to this a lot (I too got my first job at nineteen because I was putting all my time and energy into my studies) I think I'd remember if I had read it before, but I also have terrible memory so who knows
Basically I have A LOT of feelings
What I didn't like
💛 Sometimes there was a little too much telling. Not instead of showing, because we're also shown these things, but especially because of that it feels like the telling was unnecessary. This is the only thing I didn't like about the book and why I have rated it 4.5 stars. Despite that the writing was beautiful and made me cry multiple times
Again, I just can't put my feelings towards this book into words and it annoys me so much. I can easily write a ranty review on why you SHOULDN'T read a certain book (*cough* Snowsisters *cough*) But when I love a book and want EVERYONE to read it?? I just?? michelle.exe stopped working
Flight Season is out TODAY! So what are you waiting for? Pick up this beautiful book
Have you read Flight Season, or do you want to? Any similar books you'd recommend? How do you feel about birds? Let me know in the comments!