I'M HOME
Sorry for the radio silence, but as I mentioned before my mom came over so I've been busy showing her around, and then of course packing everything up (including 16 plushies* I have a p r o b l e m) and getting back home. Manchester Airport was pretty chaotic, especially the security part which isn't fun when that part already gives you lots of anxiety. And then our flight got delayed – but apart from that everything went fine and we got home safely.
* 1 I bought for my mom, 1 my mom bought for a friend and 1 I had brought from home but still adkbjfs
Since my last wrap up I started and finished Starfish, which I would've finished a lot sooner if I hadn't been busy with my mom. I definitely could've read it all in one sitting – definitely worth the hype!
Today I finished Sugar Lump which was,,, disappointing. It's centered around a mystery in a small town and boy was I let down by that 'mystery'. I just expected a lot more.
I picked up Moxie for four pounds (if you're ever in the UK and nearby an Asda – go go go they have a small YA section and really cheap prices it's heaven) and started it on the plane, but I didn't get very far as I was exhausted. I'm excited to continue though!
As I already mentioned I spent my last week in Manchester with my mom. Since Love, Simon came out last Friday and it takes forever to come out in The Netherlands* I HAD to go see it of course.
* Sometime in June like yyyy I was really lucky to still be in the UK when it came out
I really have no words I loved it so much. I still tear up just thinking about it it was so beautiful and just??? perfect?? Brb crying
I realise this sounds like I immediately went to see it as it came out, but since we had tickets to see Hairspray the same day we went to Love, Simon the next day. Hairspray is my favourite musical so when I found out it was playing in Manchester while I was there I knew I had to take the opportunity. I'm so happy that I got the chance to see it – and it was SO GOOD. The entire cast was just so talented and cute and just sdfhgv
Of course we did and saw a lot more than this, but I'll leave that for future posts that I'll hopefully get around to soon. Classes start this Tuesday and I still have two essays to write. I was planning on starting yesterday but uhhh guess what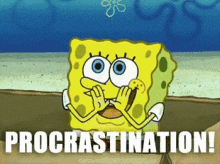 I'm really excited to write those posts though – I've been meaning to write some of them since FOREVER as I wanted to post about the things I saw and did while still in Manchester, but oh well.
💛 I wrapped up March or more like promoted Hayley Kiyoko's debut album
💛 I reviewed Lady Mary, which is an interesting look on future Queen Mary, daughter of Henry VII, and the affair between the latter and Anne Boleyn
💛 Olivia @ Purely Olivia wonders if standalones get enough credit
💛 Iona @ Dragon Waffles shares some romance tropes that melt her heart
💛 Chiara @ Delicate Eternity talkes about why she didn't love Let's Talk About Love
💛 Sarah @ Written Word Worlds wonders if star ratings should be replaced by gifs
💛 Andie @ Andrea's Nirvana shares what she wants to see more of in YA
💛 Vivian @ Writing With Style shares how she outlines her novels
💛 May @ Forever and Everly talks about privilege in the YA online book community
Have you had the opportunity to see Love, Simon yet? Have you ever seen your favourite musical performed live? Let me know in the comments!