I saw this fun tag on Kat @ Life and Other Disasters' blog and even though Halloween is long over and Christmas is around the corner, I just knew I had to do it. Not just is it fun, but it's also a way to get to know your characters better.
RULES
💛 Provide a short description of your story!
💛 Don't use the same character for more than 3 answers! <– I'm probably not going to stick to this rule, since I'll mostly answer with my main four
DESCRIPTION OF MY WIP
Yong-sun An is worried about a lot of things, but at the top of his list? The future. Worried his anxiety will get in the way of everything he does, he has no clue what he'll do after graduation. If he even graduates. Because that's another thing he worries about. Not that his grades are bad, far from it, but one time it's bound to go wrong, right?

Meanwhile, his not-best friend (except he is his best friend) Drew suddenly starts to act weird. Yong-sun has no idea how to help, but he has a feeling that it has to do with the mysterious text messages Drew has been getting.
Okay so it's not complete, because I want to mention Reyna and Hye-su and just the overal theme of friendship, but hey I went from this:
'Friendship, banter, food, karaoke, The Gay™, Dora the Explorer Discourse (I'm not even joking I really hope people will find this very very long scene as hilarious as I do lmao)'

Anyway it's very light and fluffy though it tackles some more serious issues like anxiety, bullying and abusive parents too.
To the first paragraph. LOOK AT ME FINALLY BEING ABLE TO SUMMARISE/WRITE A BLURB FOR MY WIP. I say I've improved.
If you want to know more about my characters and see some pretty aesthetics* read this post.
* If I do say so myself
QUESTIONS
It's Halloween night! What is your protagonist dressed up as?
Actually, there is a Halloween scene and one of Yong-sun's friends, Reyna, has the idea to all dress up in Hogwarts uniforms. She sorted all of them* and Yong-sun wears a Hufflepuff uniform. Though it was Reyna's idea, he does love Harry Potter** so he's fine with it. Plus it's not embarrassing nor something that sounds out much, so perfect for his anxiety.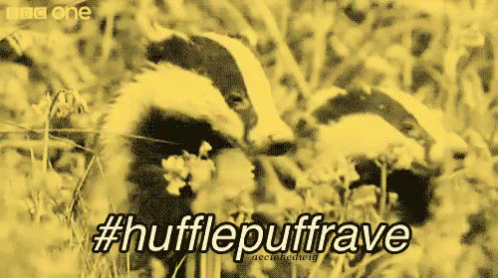 Yong-sun isn't really that creative when it comes to costumes, so for future Halloweens he'd ask Reyna or one of his other friends for advice again.
* Actually I did duh
** I wonder if I'll ever be able to write a character that doesn't at least like Harry Potter. And by that I mean a character who isn't an antagonist or villain
Who in your cast refuses to dress up and shows up at the Halloween party without a costume?
I can't imagine any of the main four refusing to dress up, so I guess for this one I'll go with my antagonist, who I finally named a while ago! I was done with writing [antagonist] all the time so after a year* I finally named him. Well, actually I asked my friend for help. She suggested Luke** and I turned that into Lucas. So Lucas would definitely refuse to dress up because that's 'childish'. He'll get into it once he's in college though, but his costumes will be pretty problematic.
* I think it was over a year actually
** 'Are you saying Luke because of Percy Jackson' 'Yes'
Which character wears the most outrageous costume, and what would it be?
So all four of them wear Hogwarts uniforms in the WIP, but if anyone would wear something outrageous, it would be Reyna. Drew is a close second, but I think Reyna's costume would be more 'outrageous'. Outrageous as in some people would not be amused because her costume would call out some form of discrimination. And of course she'd make a vlog about it.
On Halloween, werewolves, vampires, and zombies are on the prowl. Which of your characters gets caught in their clutches, and which creature do they subsequently turn into?  
I feel like this would be Drew. He'd do something stupid and somehow get turned.
I can definitely see him as a werewolf, and not just because I picture Daniel Sherman as Drew and he played Isaac on Teen Wolf. I just can't picture Drew's personality on a vampire or a zombie, as silly as that may be because it's not like a vampire would go 'hmm, nah, I won't suck your blood you're better suited to be a werewolf'. Though I can imagine a supernatural being like 'nope not turning this one don't want to be stuck with this for an eternity' since Drew can be quite annoying haha
Who wins the contest for best costume?
Hye-su, hands down. She has the advantage of having a costume designer as a dad, so her costume would look really professional. The Hogwarts uniforms they all wear in the WIP were also designed by her dad.
I imagine her wearing an amazing Disney Princesses dress like this one. If you don't follow @designerdaddy_ yet please do! He's amazingly talented
Who hands out toothbrushes to the trick and treaters?
Ohh this is a tough one. I've been putting this question off, because I just don't know? I can't imagine any of the main four do that. I did consider Lucas at first, because I thought 'he would be that evil'* but then I realised people who hand out toothbrushes think they're doing a good thing and care about kids' teeth and Lucas would never.
* I was thinking from a kid's perspective because let's be honest,, I'm still a big kid
Which two of your characters decide to pair up and do an angel/devil costume together?
I can definitely see Drew finding this a hilarious idea and convincing Yong-sun to do this, but the costumes would be low-key way. He also convinces him to be the devil while he's the angel, because he loves that everyone would expect it to be the other way around.
Someone is too scared to even attend the Halloween party. Who is it?
Both Yong-sun and Hye-su hands down. They both have anxiety so parties?? Especially ones that are MEANT to be scary?? Double the scare no thanks
Who overdoses on Halloween candy and ends up sick?
Drew, no doubt. He's like a little kid during Halloween and wants ALL THE CANDY
* I don't remember the names of these characters woops
Which character is most likely to place a curse/hex on someone and who would they curse?
Reyna would definitely lose her temper and curse/hex anyone being offensive. Lucas would be at the top of her list if she knew what he was up to. Reyna would be like book! Ginny and her temper
TAG YOU'RE IT
I won't tag anyone in specific, but if like me you believe time is an illusion and you just want to do a fun tag, consider yourself tagged!
Does your WIP or any of your past WIPs have a Halloween scene? Would your characters dress up?   Would they hand out tootbrushes? Would you? Let me know in the comments!