Thank you Cátia for tagging me for this awesome tag! I think most of you already know that I love Disney so this tag is perfect.
3 Princess Facts
I can't choose a favourite Princess. I just can't. I love them all, though not equally and for different reasons, they hold a special place in my heart. And my favourites? Um. Yeah. I can't even make a top three. It's impossible guys
That said I can't choose a favourite Disney Princess movie either. Then again I can't choose a favourite Disney film in the first place
I used to have an Aladdin themed room and thus had a big tiger plush named Rajah as well
Snow White – What's your favorite classic?
The Picture of Dorian Gray, hands down. I really need to read more of Oscar Wilde, I love what I've read of his so far and he's one of my favourite authors and people (who has a TARDIS that I can borrow so I can go meet him)
Cinderella – What book kept you up
way past your bedtime?
My memory is terrible, but I think it was Winter by Marissa Meyer. That book guys. That book. HOW COULD I PUT IT DOWN.
Aurora – What's your favourite classic romance?
I actually haven't read that many classic romances, so I'll go with Pride and Prejudice which I did really enjoy
Ariel – Name a book about making sacrifices
and fighting for your dreams
Well it depends what kind of sacrifices and dreams you're talking about. There are sacrifices and fighting for dreams in Harry Potter and The Lunar Chronicles for example.
Belle – Name a book with a smart,
independent female character
I wish I could give you an answer that isn't Hermione Granger but honestly I can't.
Jasmine – Name a book with a character that challenged the social conventions of his/her world
I'm going to go with the same answer as Cátia and say Alec Lightwood
Pocahontas – Name a book whose ending
was a roller coaster of emotions
Hahaha which book wasn't (of course there are also a lot of books that weren't). The latest book that would fit this would be The Ask and the Answer. That ending adnjfs. And I still haven't gotten my hands on Monsters of Men yet. What is this sorcery
Mulan – Name a book with a kickass female character
How can I choose? I love that it's hard to choose though, because that means we have a lot to choose from. I'm going with Celaena/Aelin (did I spell her name right oh my god it's been years and I still doubt my spelling skills when it comes to her name. Thankfully her real name is much easier to spell thank you Sarah)
Tiana – Name a book featuring a
hardworking, self-made character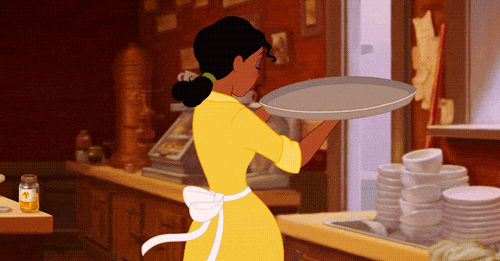 Alex from Made You Up. She worked really hard to fit in and do well at school.
Rapunzel – A book that features an artist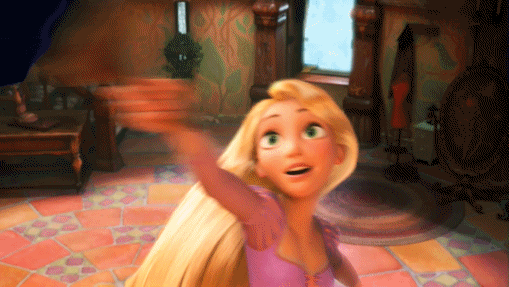 It took me so long to remember Clary Fray haha. How could I forget her?
Merida – Name a book that features
a mother-daughter relationship
Why is it taking me so long to come up with one?! Oh yeah, because mother-daughter relationships are almost non-existent in (YA) books. OH OH. Molly and Ginny. How could I forget?
Anna & Elsa – A book with a great
relationship between siblings
The Weasley's are my favourite fictional family and I love the sibling relationships, but I also really love the Lightwoods siblings, especially on the tv show.
Now it's tagging time! I tag:
Don't feel obligated to do this!
Who is your favourite Disney Princess? Or are you like me and you can't choose? Speaking of Disney Princesses, are you excited for Moana? I just can't wait for it (and I have been waiting ever since it was announced haha). Let me know in the comments!