Last Saturday was Sinterklaas, a Dutch holiday. I won't give you guys a detailed explanation about it (since it's pretty long haha), but basically on December 5th it's 'pakjesavond' ('presents nights') and Sinterklaas visits all the children in the country and leaves a lot of presents and candy.
I ate so much food (if some of it even counts as food haha), which is no surprise unless you're new here (in that case: hi!) because if you've been around for a while you should know of my love for food.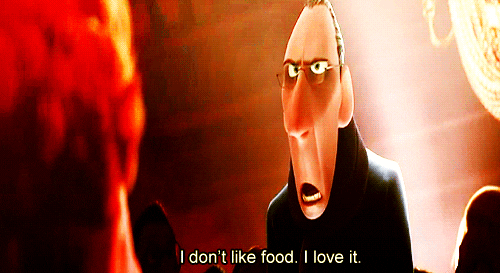 Basically I was really full and a bit nauseous (but content!) when we went home haha. But of course the evening wasn't just us eating! (it may sound that our family gatherings are always me and my family stuffing ourselves with food, but really, it isn't!)
To keep my six-year old cousin occupied we played some games when all of a sudden we heard a few loud knocks on the door! But when we opened it, there was no one there except for presents! My cousin remained very calm as he dragged his presents inside haha. He had a cool image to keep up of course.
He was really spoiled, but he wasn't the only one who got presents!
How did Sinterklaas know I wanted all of this?! *cough picked all of it out myself cough*. I ordered the illustrated Harry Potter and the Philosopher's Stone when it had just come out, but since it's rather expensive I got it for Sinterklaas (though I was really lucky to already find it with a 50% discount!). I now own two Harry Potter POP! Funkos (I already owned Dumbledore), more Tsum Tsums have joined my Tsum Tsum family and I finally have Animal Crossing: Happy Home Designer (if you're a fan of Animal Crossing, I definitely recommend it. It's very cute and fun to play!). I mentioned the Jigglypuff hat in my post about POPCULT. I thought I'd get it for Christmas, but since it's cold already my mom decided to give it to me now (I mean, Sinterklaas decided that).
I actually wanted to take a picture including the chocolate and the gingerbread man I got, but most of the chocolate is gone already (I doubt any of you are surprised to hear that). My six-year old cousin's father always buys the gingerbread men, and when my mom unwrapped hers the six-year old cousin was like 'that's Dad's!' so naturally we all looked at each other like 'oh shit, how does he know that?!', but he was referring to the chocolate  letter 'M' that my mom had also gotten (both my mom and his dad's names start with an M). It was a moment of panic haha.
The rest of the evening we played the games he had gotten, including the new 'pie face game' (at least it's new here). If you're not familiar with it, here's a link. I was very lucky to not get whipped cream in my face (*cue evil laugh every time I escaped the cream*), but of course everyone insisted that I'd play until I got some too (why do they have to be so mean?!). That's how I ended up with whipped cream in my eye.
That was my 'pakjesavond'! If you celebrate Sinterklaas, did you have fun? If you don't, what's on your Christmas wish list? Let me know in the comments!