Sometimes books are perfect and don't need changing. Sometimes they're almost perfect. Sometimes they could've been*. Sometimes I think: how could that be changed? So here we go, a few things I would change about certain books**
* *cries because of all that lost potential*
** a.k.a. books that came to mind right now
Harry Potter and the Deathly Hallows – Epilogue
I don't hate the epilogue, but I completely understand why people dislike it. That being said, while I don't hate it, recently a different idea formed in my head.
19 years later, Harry Potter has returned to Hogwarts to teach Defence Against the Dark Arts, all was well
let's ignore the fact that 2017 is not well at all hahaha *sobs*
I understand Harry wanting to be an Auror at age 15, but adult Harry? It's constantly pointed out that Hogwarts is Harry's home, and after Order of the Phoenix Harry becoming a teacher makes a lot more sense.
I really like the idea of Harry standing in front of a class (Albus*, Scorpius and Rose being in that class), teaching the new generation about the war, talking about the importance of House Unity while fondly looking at his son, his son's best friend and niece (because Rose would NOT treat Al and Scorp the way she did in The Cursed Child – the girl raised by Hermione Jean Granger would NOT behave that way). The bell rings signalling the end of class, Ginny comes in, having retired from the Holyhead Harpies and now being the flying instructor and Quidditch referee, hugging her son. Harry joins in, embarrassing Albus further. All was well
Of course it would be more detailed, mentioning Ron and Hermione and what they're up to, but I really like this idea. Again, I'm not saying I hate the epilogue, this is just an idea that formed in my head that I wanted to share
* Though maybe if I'm changing this anyway I'd change his name too
Uprooted – Agnieszka ends up with Kasia
I didn't like the relationship with Agniezka and her love interest at all – he continuously treats her like trash, is incredibly condescending and it's just a straight-up abusive relationship. Meanwhile Agniezka's relationship with her best friend Kasia is at the root of the story, we were again and again shown that they love each other, they risk their lives for each other because they didn't want to live without the other – it was beautiful and healthy, but of course they're just gal pals
Crooked Kingdom – Apparently someone died??
People claim that one of the main characters died in Crooked Kingdom?? I don't know what they're talking about?? No one died??
Y'all got the wrong edition no one died
And if they did die I just changed that*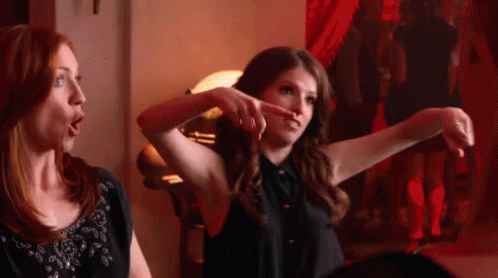 * no one dies on this blog**
** Speaking of no one dying…

All books – no one except bad guys die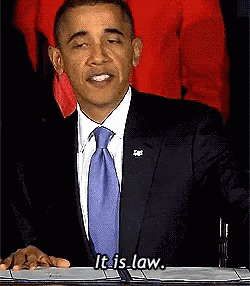 I wasn't going to go there, because no one dying when they're fighting a war is unrealistic. But screw that. My heart doesn't want realism. My heart wants happy endings. And I'll give my heart what it wants
What would you change about certain books? Would you change the epilogue of Harry Potter? Do you have some weird edition of Crooked Kingdom in which apparently someone dies?? Let me know in the comments!