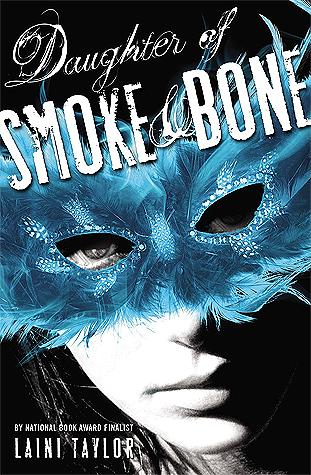 Author: Laini Taylor
Genre: Fantasy | YA
Series: Daughter of Smoke and Bone #1
Goodreads rating: 4.04
My rating: ⭐⭐
Around the world, black handprints are appearing on doorways, scorched there by winged strangers who have crept through a slit in the sky.
In a dark and dusty shop, a devil's supply of human teeth grows dangerously low.
And in the tangled lanes of Prague, a young art student is about to be caught up in a brutal otherwordly war.
Meet Karou. She fills her sketchbooks with monsters that may or may not be real, she's prone to disappearing on mysterious "errands", she speaks many languages – not all of them human – and her bright blue hair actually grows out of her head that color. Who is she? That is the question that haunts her, and she's about to find out.
When beautiful, haunted Akiva fixes fiery eyes on her in an alley in Marrakesh, the result is blood and starlight, secrets unveiled, and a star-crossed love whose roots drink deep of a violent past. But will Karou live to regret learning the truth about herself?
Daughter of Smoke and Bone had been on my tbr for years, and I'm not even sure why. I think because it's a fantasy and it was really popular at the time, but I didn't even know what it was about when I went in. I'm really grateful that iBooks offered it for free (for a limited time I think? I don't know if it's still up for free) because I'm saving money and I would've been bummed if I had wasted money on this. That sounds really harsh, I know, but this is the third book in a row that I read (while I'm writing this) that disappointed me (thankfully one of the other two was free as well) so I'm just glad it only wasted my time and not my money as well.
Daughter of Smoke and Bone started out strong and interesting. As someone who loves art, I always have a soft spot for characters who do as well, and are artists on top of that. So Karou being an artist and going to art school? Yes please. Having a great, supportive, fun friend in Zuzanna? Hell yeah. Then it turns out that the sketches in her sketch book aren't just figments of her imagination, but real. Karou being raised by a family of 'monsters' was really interesting, especially when she goes around the world on errands for the father figure in her life, Brimstone. I also liked the worldbuilding: it was cool to see a fantasy story set in Prague, and the descriptions were vivid and it was easy to picture it all. 
We don't know much about Karou's past (nor does she) or the monsters that raised her, which really intrigued me. But then Akiva, an angel and Karou's love interest, showed up and it already gave me a bad feeling. His POV wasn't that interesting (throughout the entire book whenever it was his POV I just internally sighed 'not him again') and it gave me the feeling the book would soon focus on romance. A lot.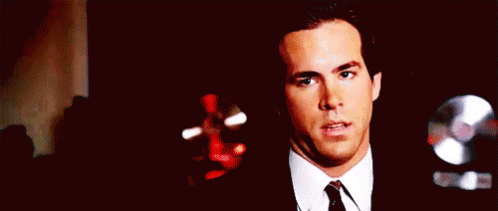 And it did. Karou and Akiva's first meeting doesn't go so well. They're enemies, so Akiva tries to kill her. Except he doesn't. Why? I dunno, 'cause neither does he. Some kind of connection?? A 'pull'?? It's very vague. I love the enemies to lover trope, but I would've prefered if Karou and Akiva got to see each other's side of the conflict that seperates them, understand that it's not black and white, start to trust each other, bond, become friends and then fall in love. But deciding not to kill someone because of some kind of 'pull'?? And then stalking her, watching her sleep? Might I direct you to Twilight, sir, I think you'd feel quite at home there.
Karou too immediately falls in love with him and I just
And why? I don't know!! Oh wait I do, but it's a spoiler so spoiler in white:
Because they were lovers in Karou's past live but even then it was insta-love asjfbhdf And Karou 'fell in love' before she had her memories back? 
The book shifted a lot from an interesting fantasy novel with a kick-ass protagonist, a great female friendship, a mystery, the threat of a war, a family of monsters to… a lacklustre romance that felt incredibly forced and just too dramatic for my taste. 
The beginning of this book was interesting and I really thought I'd end up loving this, or at least liking it. It had a lot of potential and it's the reason why I ended up giving this 2 stars, even though by the end I absolutely loathed it. I was bored and just
Have you read Daughter of Smoke and Bone? How did you feel about it? What was your latest disappointment? Let me know in the comments!