I've thought of talking about all the writing ideas/projects going around my brain for a while now. Then I thought: why not talk about all of my LGBTQIAP+ WIPs/ideas for Pride! Then I realised that's all of my ideas ¯\_(ツ)_/¯
I've Been Working On This For Almost Two Years and It's STILL Unnamed
You may be familiar with this one as it's my main WIP right now and I'm hoping to finish it this year *fingers crossed*. I've written a blurb for it for a few writing tags, which is not complete as it does not mention the other two main characters, Reyna and Hye-su, but it's the best I got right now.
Yong-sun An is worried about a lot of things, but at the top of his list? The future. Worried his anxiety will get in the way of everything he does, he has no clue what he'll do after graduation. If he even graduates. Because that's another thing he worries about. Not that his grades are bad, far from it, but one time it's bound to go wrong, right?

Meanwhile, his not-best friend (except he is his best friend) Drew suddenly starts to act weird. Yong-sun has no idea how to help, but he has a feeling that it has to do with the mysterious text messages Drew has been getting.
So yeah none of my four kids are straight, Hye-su has two dads (one of them bisexual) and Drew's aunt isn't straight either
If you want to know more about my WIP you can check out these posts:
💛 Introducing My Characters
💛 Sharing 7 lines from the WIP
💛 Snippets: How To Flirt 101 by Andrew Lewis and Yong-sun is a Blue Cow
💛 All Hallows Write Tag 
💛 Winter Is Here Write Tag
💛 Your WIP in Gifs Tag
The Unnamed Sequel to the Unnamed Contemporary
HAHA YES. I HAVEN'T FINISHED MY UNNAMED CONTEMPORARY BUT I ALREADY GOT IDEAS FOR A SEQUEL HAHA HELP ME
So basically this unnamed sequel to my unnamed contemporary* follows Hye-su going to art school, but her insecurities and anxiety are getting the best of her. She feels like she doesn't belong, that she's not good enough and she gets major art block, resulting in her friends taking her on a road trip. It has an f/f relationship that originally would have sailed in the prequel, but I didn't like the idea of not really seeing their relationship develop as the prequel is told from Yong-sun's pov. Honestly I'm tempted to give Reyna and Drew their own books as well, but I have no clue yet what they'd be about
Anyway recently I got the silly idea to finish the prequel after my exams (June 19th), outline this one and then make it my Camp NaNo project what is wrong with me
* That's what I'm gonna name them. I'm just gonna stick with that. Just wait and see
Gay Superheroes Squad
Plot?? What is that?? I DON'T KNOW BUT I LOVE MY SUPERHERO KIDS. All I know is that a bunch of kids suddenly find themselves with superpowers, eventually they all find each other and decide they want to use their powers for good and as the working title gives away they're all LGBTQIAP+. I'm not sure yet if they're only going to fight homophobia, racism, sexism etc. or if they're also just going to fight general bad guys. Oh and they go to a retired superhero (who I picture as Isaiah Mustafa) to train them and such, and they also meet his husband who's a healer (and who I picture as Dwayne 'The Rock' Johnson). I haven't really worked on this yet, though I did write a first chapter (yes even though I have no plot) from Julius' pov because he's my fave*
Also here's an aesthetic for Julius because did I mention I love him??
Fun fact: I picture Keiynan Lonsdale as Jules, and Alberto Rosende as Jaimie
* I don't like to play faves when it comes to my characters but?? I love this boy so much??
Sjakoo Retelling
I actually got this idea from a blogpost last year in which I talked about story ideas for books set in The Netherlands – I got more than one idea from this post actually, but this is the only one that I actually have a plot for. I've basically been obsessed with Sjakoo since I was a little kid, but you're probably wondering 'Michelle who is Sjakoo??' Sjakoo is said to have been a master criminal in  18th century Amsterdam and to have had a fort with secret passages. Most of his story is a myth, but I just love the idea of a YA retelling about Sjakoo, living in 18th century Amsterdam, becoming a criminal, starting a gang and creating his fort. I haven't found anything that indicates he wasn't straight but ¯\_(ツ)_/¯
Short Stories
I've been meaning to write short stories for the next two aesthetics since I made them… last year?? the year before that?? who knows time is a concept. Anyway, I'm lazy and forgetful ¯\_(ツ)_/¯
Two girls run a bakery together and fall in love 
I can't say much about this since I don't really have much of a plot?? It's sweet and soft and just ¯\_(ツ)_/¯  One day I may write it
It's like the Swan Princess but instead she's a unicorn
When the clock strikes midnight the beloved princess turns into a unicorn
Again I have no plot but when I made this aesthetic I apparently thought of the princess having a girl gang as well? Anyway, of course the curse* can only be broken** with a true love's kiss so this Unicorn Princess needs a princess.
* Though is it REALLY a curse to turn into a unicorn 🤔
** Does it really need to be broken though like it's not that bad to turn into a unicorn during the night?? Just lie down and get some sleep girl
I actually do have more projects lol (that are semi-active, meaning I still think about them/plan on writing them one day). One is one of my first stories, that I tried rewriting a few years ago but got stuck because I no longer like the plot. I actually stumbled across an aesthetic I made for it back then while I was putting together this post and?? Suddenly?? Inspiration struck?? I STILL don't have a full, better plot that is not a frickin' Buffy the Vampire Slayer rip-off but!!! things are happening inside my brain!! The other three projects are kiiiiinda a secret as in I'm terrified someone mean will come along and steal my idea(s)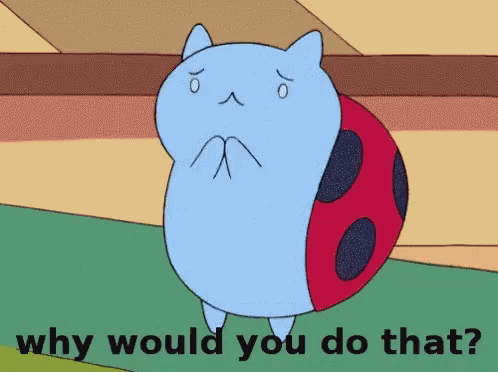 but maybe one day I feel confident enough to share them!
What are you currently working on? Or planning to write? Are any (or all of them) LGBTQIAP+? Let me know in the comments!