Author: Mary Watson
Genre: Fantasy | YA
Goodreads rating: 3.95
My rating: 2.5 stars
Every Christmas, Wren is chased through the woods near her isolated village by her family's enemies—the Judges—and there's nothing that she can do to stop it. Once her people, the Augurs, controlled a powerful magic. But now that power lies with the Judges, who are set on destroying her kind for good.
In a desperate bid to save her family, Wren takes a dangerous undercover assignment—as an intern to an influential Judge named Cassa Harkness. Cassa has spent her life researching a transformative spell, which could bring the war between the factions to its absolute end. Caught in a web of deceit, Wren must decide whether or not to gamble on the spell and seal the Augurs' fate.
Disclaimer: I was given an ARC of this book by Netgalley and the publisher (thank you!) in return for an honest review
I was really excited to see that I was approved for The Wren Hunt, as the premise (the summary on Netgalley was different than the one on Goodreads btw) really intrigued me. I thought The Wren Hunt, where Wren is chased through the woods, would play a bigger part than it did and that there would be a lot more tension, deceit, suspense, plot twists and just… overal a feeling of 'hey we're at the edge of a war things are really bad right now!' but instead… I didn't get any of that.
The Wren Hunt has a lot of potential: the worldbuilding, the mythology behind it and the magic system is all really interesting, but it kind of felt like all of that was in the background and not fully explored. The Augurs all have a specific talent, but I don't really know how it works? I do assume that the magic of the Judges will be explored more in the sequel* as we're not supposed to know that much about them, but… I just don't really have a sense of what it means to be an Augur.
* I can't find anything about a sequel but if this is supposed to be a standalone than I should really lower my rating because it read like a first book in a series and there's so much that still needs to be explored, and that's fine to do so in sequels, but if this is a standalone??
Also there's a group of Judges called 'Gardeners' and they're all boys??
It was also kinda easy for me to forget what certain terms meant and I had to go look them up again. There are plot twists that could've been interesting, but I already saw them coming and honestly, they're even giving some of the stuff away in the new summary now?
Another thing I'm not impressed with is the romance. It was completely unnecessary, forced and just,, such forced heterosexuality? It just screamed 'she's a girl, he's a boy, so they must kiss' at me. It's kinda insta-lovey and we don't really see the romance build up. And of course we get a cliche 'wow we've only known each other for two months!! how!!' yeah how!!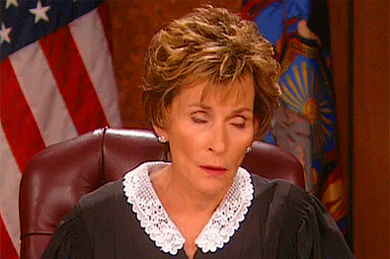 Me every time books reveal that the main characters who have declared their undying love for each other have only known each other for a few weeks: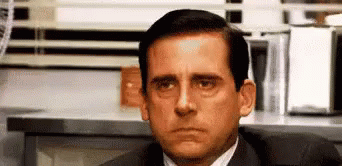 Also at the start we're told Wren has to find something to help in the fight against the Judges, but when she does find it, it's incredibly anti-climatic? It's not like it's the end of the book, so I get that there's more to come, but it was so easy. Which it really shouldn't be. She's in enemies territory, but she just opens a box and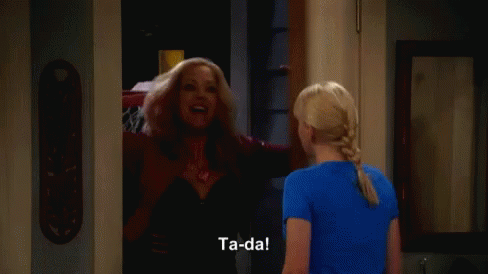 As I'm writing this review, I realise a lot actually went pretty smoothily for Wren. Sure, sometimes things went wrong but,, it was way too easy which is just unrealistic and boring
It was not all bad though. There's definitely potential: the book caught my attention in the beginning and Mary Watson can write, despite sometimes phrasing sentences like this:
David immobile at the garden door, uncertain. Trapped
This may be a case of taste, but I really couldn't stand sentences like this. Then again, I read an ARC, so maybe these have been edited. Sometimes there were also strange transitions which I really hope were also edited, as they really confused me, like a person showing up out of nowhere without any indication:
He returned the paper to the stack, and we walked out of the shop. A dark mood had settled on him.
'Gallagher,' said a voice from beneath the awning.
'What the hell happened last night, Canty?' Tarc's fury was unexpected.
But apart from these instances (which, again, may have been edited for the final copy!) Watson has a nice writing style to read. The plot has potential to be something really interesting, just needs more developing and either the romance needs to be developed more, or taken out completely (honestly I'm in favour of the latter as I didn't find it interesting at all and just,, so typical). While I felt it was predictable, I did want to keep reading most of the time, I just wish things had felt more urgent and tense. Most of the time it didn't really feel like she was in enemy territory
So to sum it up: potential is there, just needs to be developed more as that was my biggest problem. I don't think I'd be on board with the romance if it were developed more, but at least it would be more realistic and nicer to read. The problem is that by the end it does feel like it was all more about the romance than anything else, which just feels so weird when it's barely developed.
The Wren Hunt is published on the 8th of February! Don't let my review stop you from picking it up, as things might have changed in the final copy and it's also possible that this is just a case of 'it's not you, it's me'.
Have you read The Wren Hunt? Are you going to pick it up? Any good YA that incorporates Irish mythology that I should read? Let me know in the comments!