Author: Shaun Hume
Genre: Fantasy | Middle grade
Series: Ewan Pendle #1
Goodreads rating: 4.16
My rating: ⭐⭐⭐⭐⭐
Ewan Pendle was weird. Really weird. At least, that's what everyone told him. Then again, being able to see monsters that no one else could wasn't exactly normal …
Thinking he has been moved off to live with his eleventh foster family, Ewan is instead told he is a Lenitnes, one of an ancient race of peoples who can alone see the real 'Creatures' which inhabit the earth. He is taken in by Enola, the mysterious sword carrying Grand Master of Firedrake Lyceum, a labyrinth of halls and rooms in the middle of London where other children, just like Ewan, go to learn the ways of the Creatures (Goodreads).
DISCLAIMER: I was given a copy of the book by the author in exchange for an honest review
Ewan Pendle and the White Wraith was honestly a joy to read. I'm always a bit skeptical when a book is compared to Harry Potter, but Ewan Pendle definitely had the Harry Potter vibes I loved yet isn't too similar too Harry Potter.
While there are definitely similarities (Ewan and Harry both being orphans, not growing up in a loving home, finding out they're actually part of a magical world, going to a school in that world and discovering a bigger mystery that they're trying to solve), Ewan Pendle is definitely not a blatant Harry Potter rip-off. Ewan's world and story are definitely original (and fun!)
Being a Lenitnes, Ewan doesn't just need to know magic, he also needs to know how to handle a sword, martial arts, stealth, and a bunch of other really cool subjects. Though he doesn't need to excel at everything: after their first year they're sorted into 'cliques' based on what subject they're best at. I thought this was really cool, because when you're taught how to battle dangerous magical creatures being able to handle your own without magic and being stealthy are really handy.
My favourite subject to read about was probably Pyro. It reminded me a bit of potions, but the 'potions' are inside Pyro Eggs, which I found really cool.
The Legerdemain Concoction (Black). When broken onto stone, will create the illusion of three large and heavyset cloaked figures deserting the area the Egg Shell is broken onto.

The Verglas Concoction (White). When broken onto a wet surface, creates a hard and slippery layer of ice, spreading out to over forty square feet and lasting up to an hour.
There are also Egg Shells that need to be broken into fire or grass, and I'm sure there are many more. I really loved all the worldbuilding in this book, but the Pyro Eggs really stood out to me.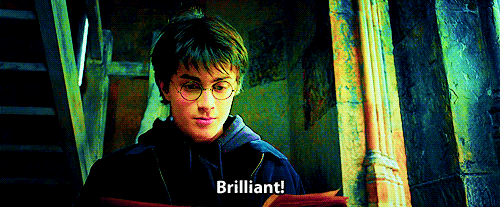 I also really loved the writing style. The descriptions were so vivid I could easily imagine everything. You know how when a book is really good you forget you're actually reading something, and you're not actually there? That was me with Ewan Pendle and the White Wraith. The entire book just felt magical and I couldn't stop thinking about it. It took me a while to actually finish this, but that's definitely not the book's fault. I wanted to read it whenever I could.
Whispers in the night, the White Wraith will call,
Slicing through the air, they will come for us all,
Turbulent in mind, it claws at your soul,
Spirits taken away, bodies left to fall
I also of course really loved the characters. There were lots of unique characters that all stood out. I do have to admit that sometimes I wasn't sure which teacher was who, but the important ones were easy to keep track of. But the ones that captured my heart were Ewan and his two best friends: Mathilde and Enid. I loved their little trio, how supportive of each other they were, accepted each other and their flaws, had each other backs and tried to solve the mystery together. Ewan is a little cinnamon roll who had no problem standing up to older tough-looking kids who were bullying Enid (at this point he didn't know her yet), even though Enid didn't need the help at all (she's such a bad-ass I love her. She's also a pirate!!). Mathilde is just such a joy and such a good friend and together they all balance each other out.
Also! There were multiple characters that aren't white, including both Mathilde and Enid
This book filled me with a lot of joy and warm and fuzzy feelings. I first rated this four stars, but writing this review made me wonder why I had given it four and not five? So I changed my rating, because I absolutely loved it.
If you loved Harry Potter, I think you'll definitely enjoy this one
Have you read Ewan White and the White Wraith yet? Do you want to? Any other books that you think are worthy of being compared to Harry Potter (without being a rip-off)? Let me know in the comments!