I think that it was about half-way through November that I realised that I had completely forgotten about my October wrap-up, so I guess I'll wrap it up along with November 🤷🏻‍♀️
💛 Masked by J.D. Wright ★ – Yikes yikes and yikes. I went into a lot more detail in my review of course, but basically it had potential to be a fun read but instead it had a lot of problematic aspects
💛 Danger! Women Artists at Work by Debra N. Mancoff ★★★★ – Really interesting, fun and inspiring read, but I wish it had featured more women of colour and queer ladies. Frida Kahlo is featured, but her sexuality isn't mentioned, so if you're unfamiliar with her you wouldn't know that. Maybe there are more queer artists featured in this, but at some point I got too tired to google every artist to see if she might be queer since until I quit none of them were (or at least it wasn't known if they were)
💛 Chasing Eveline by Leslie Hauser ★★★★★ – I have so much love for this book. It's such a refreshing read: realistic, a wonderful friendship between a boy and a girl without any romance, a healthy romance that didn't overtake the plot, family, fun antics… 10/10 would recommend
💛 Zodiac Starforce: Cries of the Prince #2 – uhhh I don't really remember this issue woops. I love Zodiac Starforce though and I'm definitely enjoying this sequel
💛 Giant Days #31 and #32 – Have I shouted at you guys to read Giant Days yet because please do. I barely ever laugh out loud while reading comics and Giant Days made me laugh out loud multiple times. It's about three amazing female college students, their antics and their wonderful friendship.
💛 Hi-Fi Fight Club #2 – woops another issue I don't remember?? Again, enjoying this one though. It's about girls working at a record store who have a secret club in which they solve mysteries and kick ass
💛 Ms. Marvel #23 and #24 – LOVED this team up and I love how they're currently exploring how the past arcs are impacting Kamala. If you aren't reading Ms. Marvel yet what are you doing
💛 The Unbeatable Squirrel Girl Beats Up The Universe ★★★★★ – SO. MUCH. FUN.
💛 The Importance of Being Earnest by Oscar Wilde ★★★★★ – For someone who's been shouting for about four/five (?) years that I love Oscar Wilde I should really read more of his works. Thus I finally picked up The Importance of Being Earnest and I'm so glad I did. It was such a delight
💛 Runaways volumes 1 – 8 ★★★ for the first 7 and ★ for the 8th volume – The first seven volumes were fun and these kids definitely grew on me. The problem I have with this comic is the pace. I felt it was way too rushed and it took so long for the characters to grow on me. They felt pretty flat to me and so did their relationships with each other (something I find the tv show is doing a better job of so far). Don't even get me started on volume 8 I found it such a mess yikes. I don't even want to consider it canon, especially with the way they treated Victor
💛 Everything, Everything by Nicola Yoon ★★★ – Ahhh such mixed feelings. I knew there was a lot of controversy about this one before going in and I definitely get where people are coming from. I can't say anything about it without spoiling it though. My mixed feelings aren't just because of that controversial thing* but also because it felt very insta-lovey and there were times were I got bored, despite that at first I really liked the writing style and the different formats. No scratch that, I'm in LOVE with the different formats. Controversy aside, this book is so artsy. Besides emails it also has really cool illustrations?? I wasn't expecting that
💛 Emma volume 1 by Kaoru Mori ★★★ – Fun and cute, but nothing special
💛 Simon vs The Homo Sapiens Agenda by Becky Albertali (reread) ★★★★★ – For some reason I didn't love it the first time as much as I loved it the second time around – I don't know if it was the hype getting to me back then or my mood (sometimes I read/watch something and I feel a bit meh about it, but then the second time around I'm in love?? My brain is weird) or the fact that I wasn't out yet and still struggling with my own feelings and couldn't appreciate it as much as I could now. WHO KNOWS. Point is I love this book very much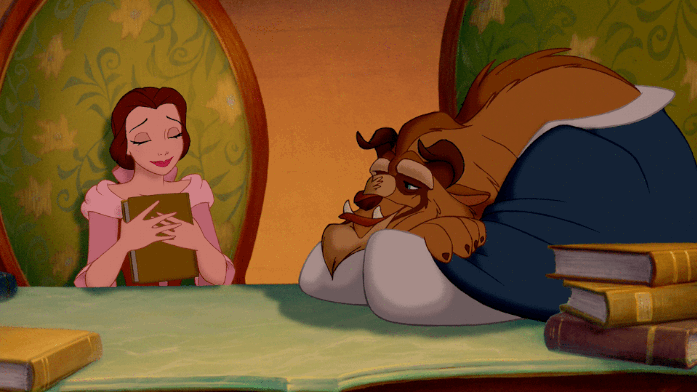 💛 Swan Song by Charlotte Wilson ★★★  – The way this one handles grief is very powerful and the romance is cute, but it didn't blow me away
💛 Lumberjanes #43 and #44 – What can I say about Lumberjanes without repeating myself? It's still very much enjoyable, the magic and weirdness of it never gets old and I love my girls. FRIENDSHIP TO THE MAX
💛 Vengeance Road by Erin Bowman ★★★ – Great action scenes, but unfortunately quite a few scenes in-between were a bit boring. Review will be up next week!
💛 Karina's Silver Shoes by Denise Marques Leitao ★ – SO CONFUSING. I DON'T GET IT. AT ALL. If you want a few more details, you can find my review here
💛 America #8 – eh I dunno? I really want to love this comic, and some of the issues so far have been really good, but this issue had a pacing problem which more of the issues have.
💛 Lumberjanes 2017 Special: Faire and Square ★★★★★ – The girls and Jen go to a Robin Hood themed fair!! And there's a pterodactyl!! Also they re-enact a telenovela to cheer up Ripley!! If you love Lumberjanes and haven't read this special yet I'd definitely recommend it
💛 Lumberjanes 2016 Special: Makin' The Ghost Of It ★★★ – It's still fun because it's Lumberjanes but I felt a bit meh about it?
💛 DC Bombshells #56 – #59 – Whyyy am I so slow when it comes to this comic while it's one of my favourites.
💛 Paintbrush by Hannah Bucchin ★★ – Mixed feelings galore!! This could've been a fun, cute read, and in a way it was? But it also wasn't? Character driven novels are great, except when you don't like the characters #woops Full review should be up soonish
💛 The Upside of Unrequited by Becky Albertali (reread) ★★★★ – Still as cute and fun and wonderful and wholesome as the first time around!! Read my review here
💛 What's a Girl Gotta Do? by Holly Bourne ★★★★★ – Just what I needed oh my goodness. THIS WAS SO GOOD. Okay so it made me feel insecure about my writing, but it was also so empowering, inspiring and fun and just ahhh. ALL THE FEELINGS. GOOD FEELINGS. BUT ALSO RAGE BECAUSE SEXISM. Anyway I can't wait to review this one
Favourites of the month: Chasing Evelyne and What's a Girl Gotta Do?
💛 Reviews:  Doctor Who Myths and Legends | Ewan Pendle and the White Wraith | Masked | Chasing Eveline | Swan Song | Karina's Silver Shoes
💛 Writing: Recipe: How to Make Your Own Writer | When Books Make You Feel Insecure About Your Writing
💛 Travel: London Day 1 and Day 2
Holidays!! Last month of 2018!!* Last full month until I leave for Manchester!!
Can you tell I'm freaking out a bit!!**
I mean obviously I'm excited but ahhh I'm also panicking. I don't know yet how much I'll blog. Like I said in my last weekly wrap up, I hit a bit of a blogging slump last week. This week I'm actually doing fine? So who knows what will happen. The most important thing is that I'm enjoying myself 🙆🏻
* Where did 2017 go?? What happened to it?? Why is time going so fast??
** A bit?? A bit?? Try a lot
How has your month been? Are you freaking out over 2017 almost being over? Any exciting plans for the holidays, and for 2018? What was your favourite book of the month? Let me know in the comments!