yeah so my title is basically just promoting Hayley Kiyoko and I have no regrets – besides I do talk about her album so???
Uhhh I'm going back home in less than two weeks??
I honestly can't believe how fast these months have gone by! But I'm getting ahead of myself, I'll talk about that more later on in this post
💛 More Than We Can Tell by Brigid Kemmerer ⭐⭐⭐ – An important read that deals with abuse, but a bit too heavy for me. I personally needed a bit more of a balance between lighter and heavier moments, but that may be because abuse is a topic very near to me.
💛 Head Over Heels (Geek Girl #5) by Holly Smale ⭐⭐⭐⭐⭐ – My favourite of the month! Not that it had a lot of competition with all these three star reads haha, but still! That doesn't make me love this one any less. Harriet has grown so much, which is very apparent in this book. It was just such a fun read, which I really needed. I love Harriet, her friends and especially her family so much, I'm so sad that I only have one book left!
💛 The Golden Compass (His Dark Materials #1) by Philip Pullman⭐⭐⭐ – So this took me over a month to read. It's not that I didn't enjoy it at all, but it was just very, very slow for me. The edition I borrowed from the uni library has all three books, but honestly I don't have the time or energy to try and get through the rest of the trilogy, which is really a shame as I was really excited to try this series. Maybe one day I'll give it a try again.
💛 Lost Boy, Found Boy by Jenn Polish⭐⭐⭐ – This one has SO MUCH potential! It's a queer Peter Pan retelling: Peter is trans and in love with Mir, his Enbyfriend; Gwen (based on Wendy) is in love with Tinkerbell who's an asexual lesbian computer interface, Hook is a bisexual cyborg and two of the Lost Boys are also pining for each other. Unfortunately this is really short and underdeveloped, leaving me with a lot of questions about both the world and the characters themselves. While I loved the diversity, the characters were very flat.
💛 Patsy Walker A.K.A. Hellcat! volume 1 ⭐⭐⭐⭐ – Below I just briefly mention the comics I've read that I've already talked about before and don't really have anything to say about each month, but Patsy Walker is a new one, so I had to discuss it. Patsy Walker A.K.A. Hellcat has been on my tbr for quite some time now, but I didn't get to it until now and boy do I wish I read it sooner! It's such a fun read. Patsy A.K.A. the superhero Hellcat, decides to start a Temp Agency for superheroes and regular people with powers. It's a great balance between slice of life and superhero, is very diverse and just really cute. If you love Squirrel Girl, I definitely recommend this one as it's humour really reminded me of it.
💛 Nothing But Sky by Amy Trueblood  ⭐⭐⭐ – Definitely a case of 'it's not you it's me'. I couldn't really connect to the characters or the writing, though I did enjoy this one! There's a lot of love about this one: a kickass girl who constantly challenges the patriarchy and is a wing walker, a love interest who deals with PTSD, a crew who supports each other no matter what and is more like family… I'm really sad I didn't enjoy this one more!
💛 The Radical Element (A Tyranny of Petticoats #2) ⭐⭐⭐– Full review should be up sometime next week (I hope haha), but this was a lovely anthology of kickass girls. Some short stories were less good than others of course, which always happens, but overall I'd definitely recommend this one.
💛 Lady Mary by Lucy Worsley ⭐⭐⭐ – As I didn't know anything about Queen Mary I going in, this was very interesting to read. It also shows us a different side of the affair between Henry VIII and Anne Boleyn. Everything I knew about that affair focused on the two main players, but I didn't know anything about what Henry's daughter Mary went through. The writing style was a bit too simple for me and I was bored at times, but all in all still an interesting read. Full review to come next week!
COMICS: Lumberjanes #47 // Lumberjanes #48 // Giant Days #36 // Ms. Marvel #28 // Runaways (2017) #7
Can you believe that I'm going home so soon already?? I can't! I haven't finished my last two essays yet, but I'm hoping to start writing the third one tomorrow as I'm mostly finished collecting all my information. I'm a bit worried having to balance writing my last two essays and the schoolwork of my new classes once I get back, but I'll figure it out somehow.
My housemates have left for the Easter Break, except for one. He was actually gone at the start of the week – for almost three entire days I had the entire place for myself and no offense but it was so nice. Anxiety aside, while my housemates are friendly enough, they just don't think of anyone but themselves. Two weeks ago they came back from going out or something in the middle of the night and were superloud.* Two of them decided to game, and after that watch football. They turned up the volume real loud and were yelling too, until about five in the morning. My anxiety is just too bad for me to go out and say anything, so I just,, had to suffer. Also I just wish they'd keep the kitchen clean? Like I can handle messy, but it's just,, gross. I knowwww that that's what a stereotypical students' dorm looks like, but that doesn't mean I have to like it! When they were all gone I cleaned the kitchen, because I thought no one would be able to make it dirty again. Until that evening when one of them came back. Next morning it was as if I had never cleaned it
* This is sadly not a rare occurance by the way my sleep here is,, not great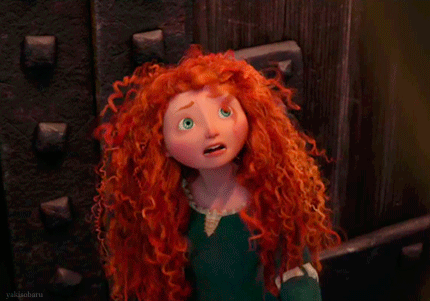 Thankfully my mom is coming soon, and she's just,, ready to fight him lmao. If he turns up the music again in the middle of the night (like he did last night thanks mate) she's just going to go the living room, say 'excuse me', pull out the plug and then if he says anything she's just going to pretend to not speak English adsfbsgn*
* I don't think I really make my pettiness known on this blog as it doesn't really come up, but in real life I'm quite petty, especially when I'm with my best friend and like,, I definitely got it from my mom sdjdgf
Speaking of my mom!! I've been looking forward to her coming since,, pretty much ever since I got here lol. I'm really close to my mom, so even though I Facetime her multiple times a day I still really miss her, especially since I've never been away from home for this long. I can't wait to show her around the city, see Hairspray and Love Simon!!
Friday evening I decided to treat myself after being so busy with my essays all week and go to shopping mall to (hopefully) buy Hayley Kiyoko's Expectations. I also had to go to Boots because my hair dryer was broken, as in, smoke was coming out.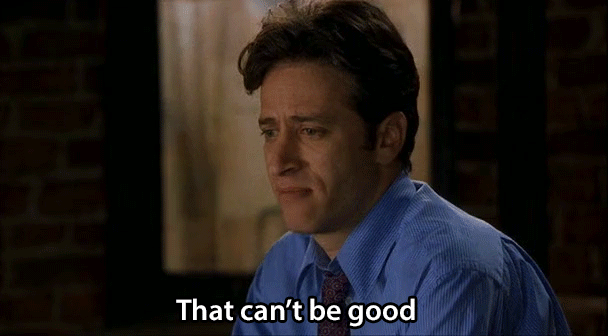 I could've gone sooner that week, but Expectations was coming out Friday so… I was a bit worried they might not have it since the HMV website said it was out of stock but…
So uhh yeah I haven't been listening to anything else since Friday. I honestly can't pick a favourite song? They're all so good?? And all the songs sound so nice together?? It's truly a masterpiece #supportlesbianjesuspls
Once I got a new hair dryer I decided to see if Claire's had any new Doug the Pug plushies – I don't remember if I mentioned it before, but I found out that Claire's sold them a few weeks ago and immediately went to the one in the shopping center to see if they too had them and there were exactly two left!* So today I took a look to see if they had a different one and well…
This is the nineth plushie I bought while here in three months adfjbsh In my defense one of them is for my mom like I said and also LOOK AT HIM WEARING A DUCK OUTFIT HOW COULD I RESIST**
* My mom wanted one as well to turn into a keychain and hang it on her bag
** I'm turning 21 in a little over 2 months gsnbdhg
On my way out of the shopping center I saw an ad for Love Simon and then when I got off the bus I ran into a cat. Literally. We looked at each other and it ran towards me, wanting to be pet #bless
Also Keiynan Lonsdale released a new song called Kiss The Boy and not only is it SUCH a bop but it's also so beautiful and boy he got me crying please listen to it
On Saturday I met up with my friend from the exchange students group and a friend of hers who I had met before when we went to see Black Panther, because they're both going home today. It was a fun day and a much deserved break from my essays haha. In the evening we met up again to eat together.
💛 I created a new writing tag called 'Your WIP in Gifs Tag'
💛 I reviewed More Than We Can Tell, an important story about abuse
💛 I wrapped up February and talked about meeting a blogger friend, cats, Chinese New Year, Black Panther and other stuff
💛 I reviewed Lost Boy, Found Boy, a futuristic Neverland where no one is straight
💛 I shared another monthly mixtape, this time with the theme 'petrichor': a pleasant smell that frequently accompanies the first rain after a long period of warm, dry weather
💛 I reviewed Nothing But Sky, a historical story about a kickass girl wing walker, though it fell a bit short for me
So I usually reserve these for Weekly Hufflepuffs, but who knows when I'll have the time for one of those!
💛 Sarah @ Written Word World talks about the downsides of ARCs (= Actually Reviewers Crying)
💛 Fadwa @ Word Wonders reviews The Summer of Jordi Perez, a cute f/f romance with fat rep, though she also warns about the erasure of multi-gendered attraction
💛 Analee @ Book Snacks has some important questions about American high school in YA fiction
💛 She also talks about the pressure of writing #ownvoices reviews
💛 Elise @ thebookishactress talks about the #BuryYourGays trope
💛 Kat @ Life and Other Disasters talks about Netflix' On My Block, which is an amazing show that you HAVE to watch so read her post to find out why
💛 Marie @ Drizzle and Hurricane Books went to Paris, where she went to her first book fair and met some amazing authors
💛 She also wonders if book blogging is still relevant
💛 Lu @ It's Lu Again did the Rising Author tag and talks about her writing
💛 She also talks about why better body image and other rep in books will help you love yourself
💛 Holly @ Nut Free Nerd talks about some London bookshops
💛 And she wonders if celebrities have corrupted the feminist movement
💛 Vivian @ Writing With Style rates writing tools
💛 May @ Forever and Everly also did the Rising Author tag in which she talks about her writing
💛 Hannah @ Mortal Reader talks about anxiety and toxic friendships
💛 Bridget @ Bridget and Books gives the in's and out's of self-hosted blogging
💛 Melissa @ Bookish Wandered did the Your WIP in Gifs tag
💛 And so did Kat @ Life and Other Disasters
Have you been listening to Hayley Kiyoko's new album? Or Keiynan Lonsdale new song? Do you have a plushie obsession? What have you been reading? How was your month? Let me know in the comments!