Author: Andrea Gibson
Genre: Poetry | LGBT+
Goodreads rating: 3.38
My rating:  ⭐⭐⭐⭐⭐
Andrea Gibson explores themes of love, gender, politics, sexuality, family, and forgiveness with stunning imagery and a fierce willingness to delve into the exploration of what it means to heal and to be different in this strange age. Take Me With You, illustrated throughout with evocative line drawings by Sarah J. Coleman, is small enough to fit in your bag, with messages that are big enough to wake even the sleepiest heart. Divided into three sections (love, the world, and becoming) of one liners, couplets, greatest hits phrases, and longer form poems, it has something for everyone, and will be placed in stockings, lockers, and the hands of anyone who could use its wisdom.
Disclaimer: I received arc of this book from Netgalley in exchange for an honest review, this means that the author may have made changes in the final print and some of the quotes used in this review may have been changed
This book was absolutely beautiful and it's so hard to put my thoughts and feelings into words. First, let's talk about the formatting though, because that confused me a bit at first and looking at some Goodreads reviews, I wasn't the only one.
This book, as I understood it, consists of three poems. Not multiple short ones, but three long poems. You can distinguish them because they're numbered and by their names: On Love, On The World and On Becoming, but I can see why some people on Goodreads are confused and thought there are multiple short poems, because I did at first too.
Another important thing to know going in this book, is that Andrea Gibson is at the forefront of the spoken word movement. Before I knew that, I thought the poems read like spoken word poetry. Knowing that Gibson is a spoken word poet, I think this was deliberate. Some reviewers on Goodreads criticised the use of all caps, but I read that as Gibson raising their voice, like they do in spoken word poetry.
Now that we got that out of the way, let's talk about the book in more detail. I absolutely love spoken word poetry. I'm not an expert on poetry, but it's probably my favourite form. Thus, Take Me With You was right up my alley, especially since it's LGBTQ+ poetry.
I found Take Me With You absolutely beautiful, heartbreaking, powerful… I'm starting to feel like Lady Gaga here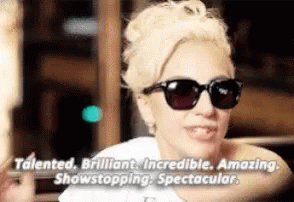 But seriously, I am in awe and in love with this book. I have no words. Once I finished it, I immediately reread it again and cried my eyes out a little bit more. I've marked pretty much the entire book on my kindle app and I need a physical copy to hold close and take with me* asap.
* Ha see what I did there
There were so many powerful quotes, but I also loved how easily Gibson switched between serious or beautiful and funny
I find great comfort in believing anyone who has ever broken up with me has probably never gotten over my dog.
I cannot for the life of my choose one favourite quote, as there are so many. I laughed, smiled and cried (hard) at this amazing book. Some of the sentences in her poems are pure and wholesome, and like I said funny, others? Broke my heart completely and left me a mess.
When the first responders entered the Pulse nightclub after the massacre in Orlando,
they walked through the horrible scene of bodies and called out, "If you're alive, raise your hand." I was sleeping in a hotel in the midwest at the time but I imagine in that exact moment my hand twitched in my sleep – some unconscious part of me aware that I had a pulse,
that I was alive
Again, I have no words to describe how I feel about this book, what it meant reading it and how much I love it. I highly recommend picking this one up when it comes out 23 January.
Have you read Take Me With You, or are you planning to? What's your favourite poetry book, or who's your favourite poet? Do you like spoken word poetry? Let me know in the comments!