A little while ago I talked about LGBTQIAP+ books I want to see adapted, but there was no way I could fit all of them in one post, so here's part two! One day there will be a part III, but there's no way I'm getting that up before Pride ends. So for now, here are six more LGBTQIAP+ books I want to see on the big screen!
Leah on the Offbeat
Now that Love, Simon is out, I want to see a movie about two bi girls falling in love okay? Also while I did like Katherine as Leah, I really want them to recast her with a fat actress. Fat bi girls deserve rep too.
Magnus Chase Trilogy

Just noticed that the center image is cut off adfjsbg I'm too lazy to make a new one
Obviously not made by the same people behind the Percy Jackson movies* The Magnus Chase books would make such a fun movie franchise. Can you imagine the Nine Worlds on the big screen? Also a pansexual main character and brown genderfluid love interest – yes please. Plus a huge focus on friendship! One of the things I love about this trilogy is that Magnus truly is a healer, and that's how he solves conflicts – he's not the best fighter, but his love for his friends keeps him going. And let's not forget the other rep among the main cast, like a Muslim Valkyrie and a black dwarf.
* Wait what movies am I talking about are there movies??
Six of Crows Duology
Though a tv show would also be lots of fun?? I don't know, as long as it's done well. Whether it's two movies or a tv show, I do hope they make it a lot more obvious that Nina is bi, because I learned that she was by reading it on the internet, because apparently Bardugho said so?? Did I miss that in the books?? If you're not familiar with Six of Crows it has a black bi boy and a white boy fall in love (I don't think Wylan ever showed interest in girls? But I don't want to just label him). It's a great slowburn, but all the relationships in this duology are great. Plus heists!! Heist movies/tv shows are GREAT. Who doesn't want that
Timekeeper
This one is SO underrated. I mean a sequel came out but no one is even talking about this? That includes me though because I haven't read the sequel yet hahaha I'm a terrible fan. BUT THIS BOOK. It's absolutely beautiful and so unique? The main character is gay and has PTSD (such great PTSD rep!!) and he falls in love with the spirit of a clock tower. There's also a biracial girl trying to make it in a men's world. In this world they are dependent on clocks (like the Big Ben, not a regular clock in your living room), if a clock breaks, the entire town will be stuck in time, with no way of getting out. Mechanics like the MC and the girl have to make sure that doesn't happen. I did all that from memory so I hope that makes sense. The romance is adorable and, spoiler before I get attacked: they get their happy ending*
* The sequel better not ruin that asdgbj
I Was Born For This
I just finished this the other day and I have no words?? I Was Born For This blew me away and I definitely get all the hype for Alice Oseman. I'm not sure a movie could do this book justice, as it would miss the incredible, thoughtful writing, but it would be a great movie nonetheless. Plus that rep!! The two main characters are a Muslim girl and a trans gay boy with anxiety. There's great rep among the supporting cast as well plus it's a great take on fame and how it affects celebrities. This would just be an incredible movie??
The Upside of Unrequited
The main character of The Upside isn't queer herself, but she has two moms (one of them black) and a twin who's a lesbian, dating a pan Korean girl. Same sex marriage has just been legalised so the movie would start with that and show how everyone outside is celebrating. Her moms decide to get married as soon as possible, so the MC is busy with their wedding, as she's taken it upon herself to plan everything. Ending a movie with a big gay wedding is the best kind of ending to be honest. While the book doesn't show much of her twin and her girlfriend, because it's told from the MC's pov, the movie could show us more of their relationship. Plus the MC is fat and has anxiety – so it's just a fun, happy movie with lots of great rep and important messages! A.k.a. the perfect feel good movie
I need these movies ASAP okay?? THE WORLD NEEDS THESE MOVIES ASAP. Please let Love, Simon have been the first step to getting more LGBTQIAP+ YA books adapted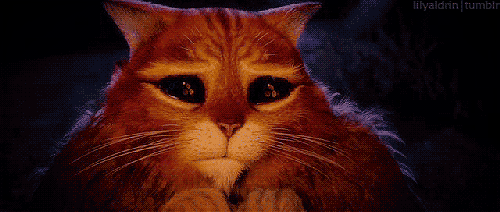 Have you read any of these? Which LGBTQIAP+ books would you like to see adapted? Let me know in the comments!